LIFE SCIENCE: FIRST SOFTWARE ACQUISITION FOR SWEDISH FIRM
BICO Buys SD's Biosero for $165M
Wednesday, January 5, 2022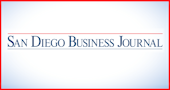 San Diego-based 
Biosero
, a top provider of lab automation software, has been acquired by Swedish life science firm BICO for $165 million.
 
The deal, announced in mid-December, will enable the two companies to provide end-to-end automation of workflows for genomics, diagnostics, spatial biology and other key healthcare applications.
 
Biosero is the third San Diego company acquired in 2021 by Goteborg, Sweden-based BICO. Founded in 2016 and formerly known as CELLINK, BICO also bought ECHO and Advanced BioMatrix in 2021.
First Software Co. in Portfolio

"As the first software company in BICO's portfolio, Biosero will provide the glue that connects BICO's 13 other life science companies and dozens of devices," said a statement issued by BICO detailing the Biosero acquisition.
 
Under the terms of the deal, Biosero will remain independent and hardware agnostic, but also allow BICO devices to become optimized for Biosero's software solutions, creating seamless workflows and data-feedback loops for researcher to continuously improve their science.
 
Biosero is expected to generate approximately $26 million of revenue with more than 25% EBITDA margin.  
Deal Gives Biosero $20M Infusion

BICO plans to invest $20 million over a three-year period to further accelerate Biosero's commercial agenda to expand into new geographical markets and to fully monetize on current order pipeline.
 
BICO's now 14 companies make leading lab devices and software for pharma manufacturing, multiomics, diagnostics and cell line development.  

Across the group, BICO has more 25,000 instruments in the field, including all the top 20 pharmaceutical companies in more than 65 countries. The company's devices have been cited in more than 9,500 publications.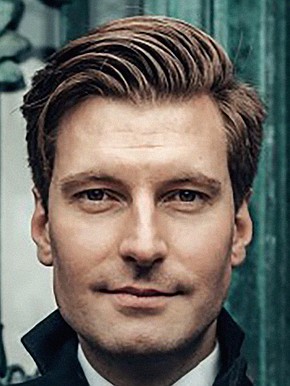 "At BICO we are committed to leveraging our Bio Convergence technologies to develop smart, automated, and sustainable solutions for our customers, and in turn revolutionize the healthcare industry," said Erik Gatenholm, the company's CEO and co-founder.

Gatenholm is a Swedish-American entrepreneur credited with marketing the world's first universal bioink, which are materials used to produce engineered, artificial live tissue using 3D printing.

"With Biosero we take a significant and strategized step in expanding our portfolio with combinatorial smart software systems to enable automated workflows," Gatenholm added.
Platform Will be 'Portfolio Glue' for BICO

"The Biosero software platform will serve as a glue to our impressive portfolio of hardware instruments and solutions, tying together the great hardware technologies we have acquired over the years. Through improved efficacy and efficiency this leads to better and faster decision making for our customers and contributes to solving the modern healthcare challenges we face."
 
Founded in San Diego in 2003, Biosero offers software solutions – under the umbrella of Green Button Go – as well as services which enable seamless laboratory automation for connected and smart workflows. Such solutions can make a significant impact across all BICO's core industrial ecosystem of cell line development, multi-omics, tissue engineering and diagnostics.  
 
"Our software and integrated solutions enable connectivity and advanced lab automation," said Tom Gilman, CEO and co-founder of Biosero. "BICO's investment in our growth strengthens our commitment to our customers."
 
Gilman anticipates a smooth transition following the close of the transaction.
 
"From day one, we can be integrated in the current offering of BICO, thus extending our reach and enabling value to a broader customer base," he said. "This means great business opportunities and synergy potential for both parties."
Biosero

Founded: 2003
CEO: Tom Gilman
Employees: 75 (worldwide)
Revenue: $26 million
Website: 
www.biosero.com

Notable: Biosero's workflow automation software help labs speed up drug discovery.