LevitZacks Names 4 New Shareholders
Tuesday, January 4, 2022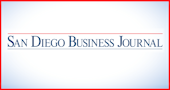 Certified Public Accounting firm LevitZacks has named four new shareholders. They are Anju Agrawal, Bryan Carpenter, Nick Palmer and Steve Root.
As shareholders, the four are partial owners of the company and play a role in the financing, operations and governance aspects of the firm. They took their new positions on Jan. 1.

"As long-serving members of the LevitZacks team, ranging from 14 to 24 years, Anju, Bryan, Nick and Steve have the background, knowledge and expertise to advise our clients on important aspects of their businesses," said Victor G. Ramsauer, CEO and president of the firm. "They exemplify LevitZacks' highly-rated work culture, and we're pleased to be welcoming them as new shareholders with the firm."

Anju Agrawal (MBA, MS, CPA) works on international tax planning and compliance for individuals, corporations, partnerships, foreign trusts or U.S. trusts with foreign beneficiaries. With more than 25 years of private and public accounting experience, Agrawal has an MBA with a concentration in Accounting and a Master of Science in Taxation from Golden Gate University. Her focus is U.S. inbound and outbound tax planning and compliance, offshore disclosure filings and advanced tax strategies for high-net-worth individuals and entities. Agrawal volunteers for a local nonprofit organization for women's and children's causes. She joined LevitZacks in 2007.

Bryan Carpenter (CPA, CGMA) works primarily with government contracting/Department of Defense, manufacturing — including the craft beer industry — as well as employee benefit plans.
 Carpenter graduated magna cum laude from the University of San Diego, receiving a Bachelor of Accountancy with an emphasis in Real Estate and a Bachelor of Business Administration with an emphasis in Finance and Information Technology. Carpenter has served as treasurer of the San Diego Brewers Guild since 2016 and holds a Professional Certificate in the Business of Craft Beer from San Diego State University. Carpenter has served in various leadership roles within CalCPA and currently serves as a CalCPA state council representative for the AICPA. In May 2022, he will become the president of the San Diego chapter of CalCPA for the second time. He also teaches financial literacy to second graders in economically disadvantaged areas via Junior Achievement. He joined LevitZacks in 2008.

Nick Palmer (CPA, CVA) is both shareholder and director of audit. He holds a bachelor of arts in History from University of California, Santa Cruz and a Certificate of Accountancy from San Diego State University College of Extended Studies. Palmer is an experienced business appraiser and holds the Certified Valuation Analyst designation from the National Association of Certified Valuators and Analysts. Palmer's experience is with real estate, manufacturing, distributors, software developers, staffing companies and not-for-profits. His work provides quality financial attestation services that facilitate the flow of capital to businesses. He is Chair of the Audit Committee for the San Diego Center for Children and a member of the Audit Committee of Community Housing Works. Palmer joined LevitZacks in 1997.

Steve Root (CFE, CPA) offers a specialty in forensic accounting. He enjoys the opportunity to consult with clients to solve some of their more complicated issues, including the extensive changes and complexities in the world of Generally Accepted Accounting Principles. Root recently partnered with two other LevitZacks team members to form the firm's first career-focused mentorship program. Root earned his Bachelor of Science in Business Administration with an emphasis on Accounting from The Ohio State University's Max M. Fisher College of Business, and his Master of Accounting and Financial Management from the Keller Graduation School of Management. He joined LevitZacks in 2008.

LevitZacks offers tax, accounting and business advisory services. Accounting Today named it the 2021 No. 1 Best Accounting Firm to Work For in the small firm category in the United States. This is the third year the firm has received this honor. LevitZacks' ratio of CPAs to total professional staff is the highest among the top 15 firms in San Diego (San Diego's Business Journal's Book of Lists 2021). The firm boasts a professional staff turnover rate 56% lower than the national average, and its shareholders are involved in client engagements at a rate of more than 27% higher than the national average (2021 Rosenberg National Survey of CPA Firm Statistics).