PERKINS & WILL DESIGNED STANDOUT UC SAN DIEGO BUILDING
Chicago Firm Opening San Diego Office
Tuesday, January 4, 2022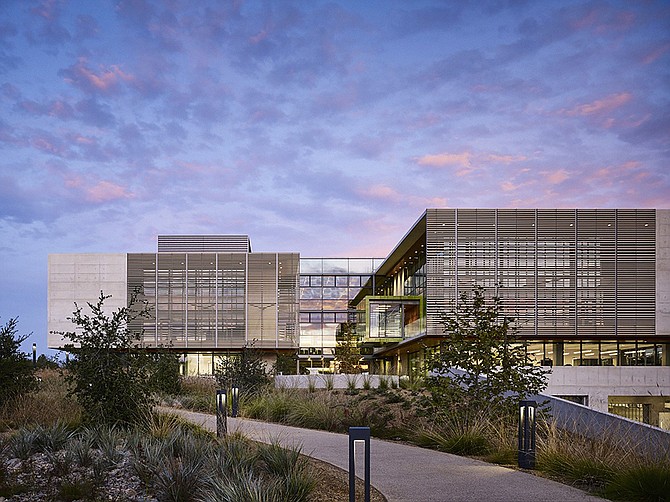 Chicago-based 
Perkins & Will
 architects based is opening a San Diego office.

"Really, the goal is to put our stake in the ground and continue to hire talent from the local area to complement the talent that's already at Perkins & Will," said Kay Kornovich, principal and managing director of Perkins & Will.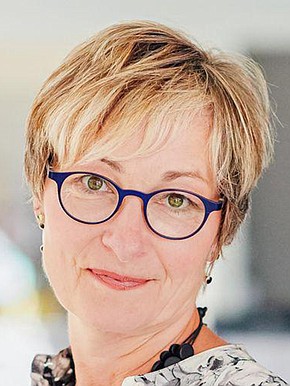 "San Diego is an exciting hub for the region, and this only strengthens our ability to serve our West Coast clients," Kornovich said. "San Diego seems to be booming like crazy."

Perkins & Will has been active in the San Diego County market since 2011, Kornovich said.

"What we're seeing now is the development moving up into the Sorrento Mesa areas with the older buildings that have kind of served their purpose being looked at," Kornovich said.
Distinctive

Perkins & Will won the Malone Grand Orchid award in 2020 from the San Diego Architectural Foundation for the $92 million Center for Novel Therapeutics the firm designed for BioMed Realty at the University of California San Diego.

The building, designed in three wings that wrap themselves around a central atrium to encourage various working groups to meet casually and share ideas, is distinctive for three pods, one of which protrudes out of the side of one building wing.

Perkins & Will also designed the $130 million Franklin Antonio Hall under construction at UC San Diego, due for completion in March.

The building is named for Qualcomm co-founder Franklin Antonio, who donated $30 million toward its construction.

Built on a 4.8-acre site at the edge of a canyon, the building has a very open design. The overall project also included restoring native habitat as part of the landscaping.

"Antonio Hall is such a unique setting. It demanded a unique response," Kornovich said. "We really appreciate the context and climate and environment, kind of the ecosystem of San Diego and we tend to work with that."

Kornovich said that the firm is working on a $100 million project for Scripps Research for a 70,000-square-foot to 80,000-square-foot lab and classroom building.
Modern Approach

San Diego has "a lot of good architecture," Kornovich said, "but I think we brought a little bit of our own style to it."

Kornovich described the firm's overall style as "modernistic."

"What we bring is a good modern approach but also an individual design approach to each of the projects we do," Kornovich said. "These are not buildings for us or designed for us but for our clients. I think we can be flexible in bringing that modernist design across the board to multiple building design types. There's no magic elixir."
Firm Will Grow in SD as it Gets Busier

Kornovich initially will head the San Diego office remotely from the firm's Seattle office, leasing space at 1420 Kettner Blvd. in downtown San Diego.

The San Diego office will start with a handful of workers and expand as the firm gains more work in the region, Kornovich said.

"I'm hoping to have four to six quickly, then we'll see from there," Kornovich said. "We're not going to just hire. We want people that are complementary with our values and our design goals and our clients and our consultants. Right now, we're expanding our client base beyond the original developers we started our portfolio with."

So far, Perkins & Will's San Diego projects have trended toward life science.

"We would like to expand to other market sectors," Kornovich said, including health care and corporate commercial, "kind of really diversify our portfolio."
Perkins & Will

Founded: 1935
Headquarters: Chicago
CEO: Phil Harrison
Business: Architecture
Employees: 2,600
Notable: Perkins & Will is part of Dar Group, a global network of design, engineering, planning, and project management firms with over 16,000 staff worldwide
Website: 
www.perkinswill.com

Contact: 206-361-6000