NONPROFITS: PROCEEDS TO UNDERWRITE FREE SQUASH PROGRAMS
Access Youth Academy Adds For-Profit Club
Tuesday, January 4, 2022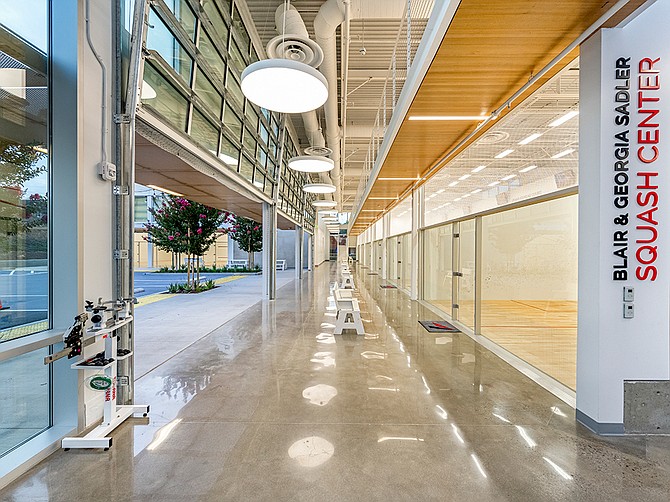 After moving into its new $12.5 million Chollas View center in the summer, the nonprofit Access Youth Academy has created a for-profit arm to help underwrite the cost of the free squash youth program it offers for children from some of San Diego's most impoverished neighborhoods.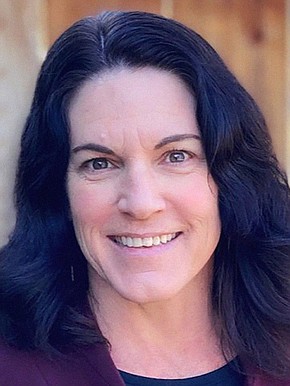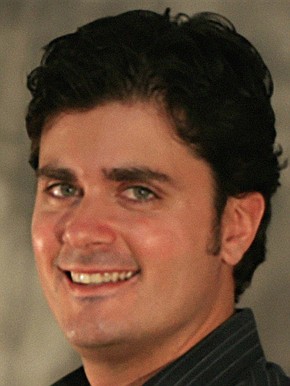 "We now have the ability to make money via the squash club to help support the nonprofit side," said Cindy Sweeney, development director of the academy.

"The cycle of good is what we call it," said Renato Paiva, executive director and founder of Access Youth Academy.
Strategic

The for-profit side of the academy offers individual, family and corporate memberships along with lessons, clinics and sponsors tournaments.

The free youth squash program provided on the nonprofit side is an enticement for students to excel in school.

Monthly membership fees in the for-profit squash club are $97 for adults, $47 for children, $137 for families and $77 for active military and first responders.
 
Squash is "a very modern way to work out," Paiva said.

The game is similar to racquet ball, but is played with longer racquets and smaller, harder balls.

"Squash is very addictive," Paiva said. "When you were a kid, did you like to throw a ball against a wall? It's an instinct we all have."

The game can be learned quickly and can be played at just about any age.

"There are members of our club that are above 80-years-old and are still playing," Paiva said.

The game is more about strategy than agility, Sweeney said.

"The people who are really good at it aren't necessarily the most athletic," Sweeney said.
 "Anybody can play. It doesn't matter what your body shape is. You can play really well if you're strategic with where you hit the ball."
Growing

In his native Brazil, people take time out of their work day to play squash during their lunch hour, Paiva said, and he's hoping the practice will catch on in San Diego.

"In São Paulo, folks play squash in 30 minutes," Paiva said. "We are a seven-minute drive from downtown. Why can't these lawyers, these bankers, these entrepreneurs play in our facility, get a good workout quickly?"

Built by Pacific Building Group at 704 Euclid Ave., the 22,000-square-foot academy is a first for San Diego County and the first center built specifically for squash on the West Coast, according to Paiva.

The two-story building has eight squash courts – seven for singles play and one doubles court.

Much of the center was built to tight specifications to meet international squash standards.

"When squash becomes an Olympic sport, we will be an Olympic training center," Sweeney said.
 "The walls are filled with sand, so that no matter where the ball hits on the wall, it's going to get the same bounce because there are no dead spots."

The flooring for the courts was specially ordered from Europe, mounted on blocks, so they're floating in a way, Sweeney said.

"They have a little bit of give so it's a little easier on your body, it's a little easier on your knees," Sweeney said.

The doubles court draws players from as far away as Orange County, Paiva said.

Sweeney said the program has grown 250% over the past year.

In 2019, 92 students were enrolled in the free program. Through the end of 2021, enrollment at the center grew to 142 and Paiva said he hopes to eventually have more than 300 enrolled.

The families of students in the program get free club memberships to the squash club. "The whole family will come and play," Sweeney said. "We really want to be a full community center."

Students in the free program "come to us three days a week," Sweeney said. "We take them on trips so they can actually see colleges and get out to see the world."
Responding

The Youth Academy has formed a partnership with Outside the Lens, a nonprofit that offers photography, filmmaking and digital media programs to youths.

In hopes of expanding its reach, the Youth Academy is trying to raise $500,000 to provide in-school squash physical education classes to nearby schools, offer community wellness programs at the center, and add a community garden.

Paiva said the success of Access Youth Academy "proves if people engage in the right way, the youth will respond."

The Youth Academy was founded in 2006 and had been serving about 120 students, leasing space at the Preuss School UCSD, a charter high school in La Jolla.

The new building brings academy programs closer to the people it serves and opens up the program to paying members, offering students an after-school program from seventh grade through high school with continuing support through college and for two years after students graduate from college.

"One of the components of the opening of this facility, in addition to serving the low-income students, is to serve the community as a whole," Paiva said.

For some, it's the first time that they've been out of San Diego County, Sweeney added.
Access Youth Academy

Founded: 2006
Executive Director: Renato Paiva
Headquarters: 704 Euclid Ave.
Business: nonprofit sports and educational program
Employees: Nine
Notable:  Access Youth Academy student athletes have won 13 national squash titles and have gone on to such schools as Columbia, Dartmouth, Cornell, Princeton, San Diego State University, the University of California San Diego, and UC Berkeley.
Website:
www.accessyouthacademy.org

Contact: 619-795-8605