ECONOMIC DEVELOPMENT: SDNEDC HONORS RETIRING DEVELOPMENT DIRECTOR
Kevin Ham 'Made a Difference'
Monday, January 3, 2022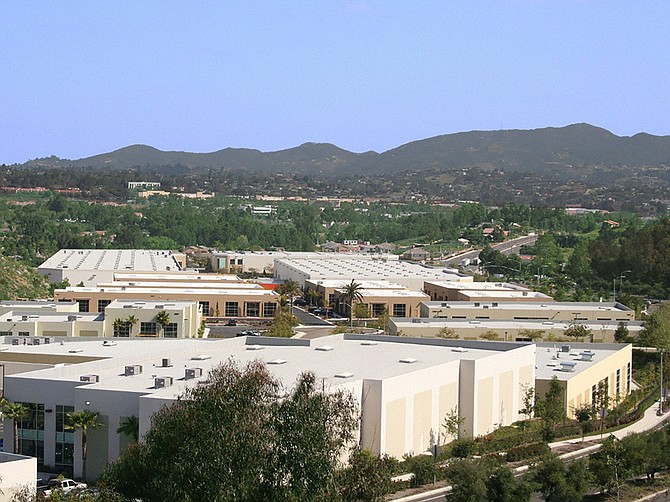 Kevin Ham has worked as a grocery store clerk, owned his own computer retail store and sold insurance.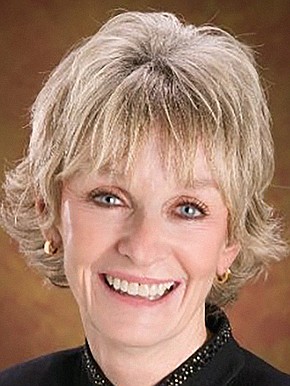 "Those experiences really prepared me well for the industry I am very well-suited for, which is economic development," Ham said.

After 20 years on the job, Ham retired as Vista's economic development director Dec. 30. "I'll still be involved but it will be at my pace on things I feel I can really make a difference on," Ham said.

He's already made a difference, said Vista Mayor Judy Ritter and Erik Bruvold, CEO of the San Diego North Economic Development Council.
Changing Perceptions

Ham was a key player in transforming Vista from the sleepy bedroom community it was when he started as economic development director to a center of the craft brewing industry in San Diego County and the North County economic dynamo that it has become, Ritter said.

"People's perception of Vista has changed a lot since he's been there," Ritter said. "Economic health has had a lot to do with it, to change the people's perception."

Among other things, Ham was a driving force behind Innovate 78 – a coalition of North County cities along State Route 78 that work cooperatively to bring new businesses to the region and retain those they have.

"That was unusual," Ritter said. "We heard that nobody else in the state had done that."

Ritter described Ham as outgoing but "kind of a quiet, understated person."

"He isn't somebody that comes into a room and you say, 'Oh, my gosh,'" Ritter said. But she added that Ham had a knack for connecting with people.
Strategic Thinker

Upon his retirement, the San Diego North Economic Development Council created a new award named after Ham.

"The idea is to recognize somebody who throughout their career has been catalytic, has brought people together, thought through how you could leverage a team and partners to achieve things, and that really sums up what Kevin has done," Bruvold said. "He is a big picture, strategic thinker and I think for his city and for his region, figured out ways over his career to make a difference and to catalyze things."

A prime example cited by Bruvold is Vista's emergence as a hub for craft breweries.

"He early on identified and listened to a few craft brewers that were out there and understood their business challenge and worked hard to reform regulations and zoning ordinances so that they could operate in the Vista business park and that model has been copied in a number of different areas in our region and elsewhere," Bruvold said.
An Affinity for Business

Ham started his career working his way through Grossmont College as a grocery clerk then manager of a Lucky Stores supermarket in Kearny Mesa. He later earned a bachelor's degree from National University in business administration with an emphasis on marketing.

"It took me a while to kind of figure out my path," Ham said. "I really had an affinity for business. I realized that maybe my skill sets were business and working with people."

He has worked as marketing and customer service representative for Caltrans, a regional manager for the North San Diego County Transportation Management Association and executive director of the Coronado Transportation Management Association, economic development director for Coronado and director of community and government relations for the nonprofit Family Health Centers of San Diego.

"I really feel proud of the difference I've made, whether I moved the dial a little or a lot for a company to create jobs," Ham said.
Wide-Ranging Career Experience

Along the way, he ran a computer retail store in Kearny Mesa called Portable Source. The logo for the store was created by his father, a graphic artist who worked in advertising and public relations.

Ham said that at one point, he considered taking over the business.

"At the time I was considering it, there was a sea change in the way graphic design was being done. Everything used to be done by hand. Copy machines were really taking over a lot, computers came in," Ham said. "I saw that that might be an industry that might be changing and I wanted to go in a different direction."

The creation of Innovate 78 is one of his proudest achievements.

Ham said that he and Kathy Dodson, who was economic development director, then assistant city manager and interim city manager of Carlsbad, worked out how to get the cities to stop competing with each other and work together.

"It took a few years to move forward but slowly and surely, I think now it is part of our DNA," Ham said. "I had tried twice before to get the cities to work together and failed. As an entrepreneur, failure only creates a resolution, a desire to push forward."