SOFTWARE: ROBUST REVENUE TOPS $280M
Banner Year for Seismic
Monday, February 28, 2022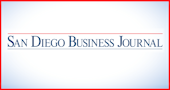 Earlier this month, 
Seismic
 announced another banner year for the company, with revenues in excess of $280 million for its fiscal year ending Jan. 31, 2022.
 
Along with a 50% increase in annual revenue run rate year over year and its best quarter in company history, on Feb. 3 Seismic reported robust growth across its customer base, people and international footprint, including:

• Serving more than 2,200 customers worldwide, tripling Seismic's customer base from FY21
 
• Improving customer onboarding and adoption to drive 100% increase in engaged users
 
• Expanding to nearly 1,500 global employees, up 40% year over year
 
• Securing more than 70 new EMEA-based customers, and increasing EMEA bookings 107% year over year
 
• Growing annual bookings in APAC, up 256% year over year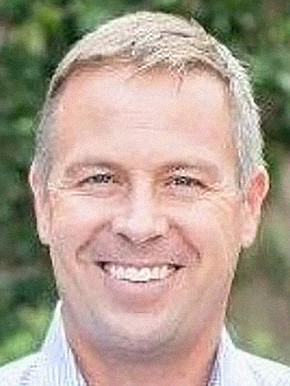 "I'm humbled to share that we had another banner year at Seismic," said Seismic CEO and co-founder Doug Winter.
 
"Our success is contingent on our customers' success," Winter said. "From global enterprises to hypergrowth startups, organizations of all sizes are realizing that smarter enablement delivers better outcomes. We're grateful to be their partner in the next wave of enablement and win together."
 
Seismic's partners include the biggest technology and financial services firms in the world.
 
"We've focused on larger enterprises, that's kind of always been where we've done our best. We add the most value for them. The larger the teams, the more complex sales cycles, the better we do," Winter said. "Over time, we've come down market and helped smaller companies as well."
Platform Offers 'Nimbleness'
 
Driving Seismic's rapid growth for its sales enablement and onboarding software platform are the "increasingly distributed experience" of working in the COVID era and the "Great Resignation," Winter said. "It's important that the sales leaders and CEOs know that new sales team members are onboarded efficiently and can hit quotas."
 
Winter added that Seismic's platform allows its customers more "nimbleness" to address changes in the business environment, like the current shifting state of the supply chain.
 
 "Giving the right data the right content the right information the right training into a seller's hands as quickly as possible certainly is going to be impacted by all the changes in the supply chains," he said. "Whomever is most responsive, can answer the most questions most quickly, get you information most quickly in a very dynamic world is going to win."
 
Ryan Lanpher, a partner on Permira's technology team, investor and board member at Seismic, described the nimbleness of Seismic's platform as turning "sales into a science."
 
"Sellers are crushing quotas and CROs are growing and scaling their businesses through the Seismic platform which delivers tremendous ROI for their customers and better outcomes for sellers and buyers," Lanpher said.
Looking Ahead
 
Winter said he predicts this year will be another big round of growth for Seismic. The company is working on building out product, hiring engineers "like crazy," increasing its and sales and marketing capacity and intensifying its global expansion.
 
"So, if we're going to grow [team members] by 20% in the U.S., we're going to grow by 100% oversees as we expand our footprint internationally," he said.  

Seismic is also looking at going public as part of its plan for "aggressive growth."
 
"We don't have a time frame we're sharing yet, but we're certainly considering it," Winter said.
 
Despite its growth, Winter still sees Seismic as a "smallish company in the grander scheme of things."

"But," Winter added, "we're now 1,500 people and closing in on $300 million in revenue and that's happened because we've built a great product, hired great people and we're in the right place at the right time in terms of market opportunity."
Seismic
Founded: 2010
CEO: Doug Winter
Business: Enterprise software
Headquarters: Del Mar
Employees: 1,500 worldwide
Revenues: $280 million (FY'22)
Website:
www.seismic.com
Notable: Company saw 256% year-over-year growth in annual bookings in APAC.