GA-ASI and U.S. Army Update Gray Eagle Technology
Friday, February 11, 2022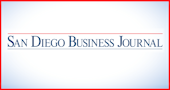 General Atomics Aeronautical Systems Inc. is improving satellite data links for a U.S. Army version of its Predator-family unmanned aircraft.
The company reported a successful demonstration of the capability in December, while the systems were on the ground.
Work is being done under an Army-funded contract. Financial terms of the deal were not disclosed.
The work applies to the Gray Eagle Extended Range unmanned aircraft system, also called MQ-1C.
The Poway company reported on Feb. 2 that it successfully tested advanced datalink capability on the aircraft. During the December tests, the Army and General Atomics Aeronautical jointly demonstrated the ability of the aircraft to maintain link and support high bandwidth data rates with Geostationary Earth Orbit (GEO) Ku/Ka-band satellites and Medium Earth Orbit (MEO) Ka-band satellites with common hardware and software. The terms Ku- and Ka-band refer to different radio frequencies used by satellites. They are similar to different TV channels.
According to GA-ASI, the improvements will allow the modernized Gray Eagle Extended Range to conduct uninterrupted flight operations over multiple satellite constellations to support continuous operations in contested environments.
Advanced waveform capabilities were also tested during this event.
Flight testing of the modernized Gray Eagle Extended Range system is scheduled for the fourth quarter of this year.