USS CURTIS WILBUR RETURNS FROM EXTENDED DEPLOYMENT IN JAPAN
NASSCO Gets $48M in Dry Dock Work
Tuesday, February 8, 2022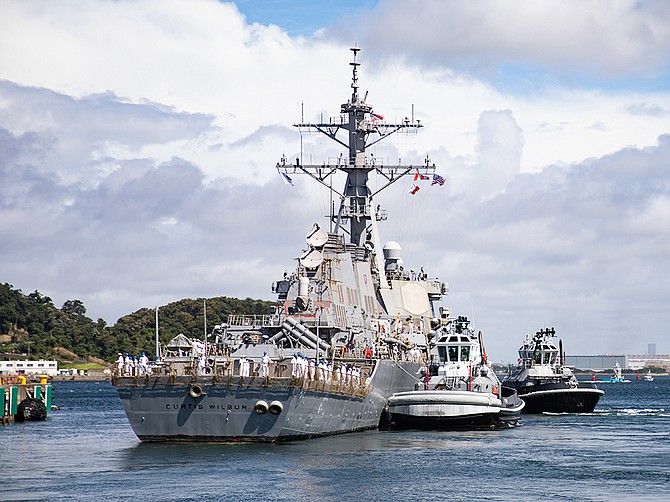 The U.S. Navy awarded General Dynamics NASSCO a $47.7 million firm-fixed-price contract for dry dock work on the USS Curtis Wilbur, an Arleigh Burke-class guided missile destroyer that recently returned to San Diego after being forward deployed for 25 years.
 
Under the deal, NASSCO will perform maintenance, repair and modernization of the ship prior to its next deployment. The contract includes options which, if exercised, would bring its value to $51.4 million. Work is expected to be completed by September 2023. The contract was competitively procured via the beta.sam.gov website, with two offers received. The Southwest Regional Maintenance Center in San Diego awarded the deal, announced on Jan. 24.

NASSCO is part of publicly traded defense and aerospace contractor General Dynamics (NYSE: GD).

Curtis Wilbur was deployed to Japan in 1996 and spent 25 years in the Indo-Pacific region. It was the first Aegis destroyer forward-deployed to Japan. The ship participated in multiple bilateral anti-submarine operations with the South Korean navy and Japan's Maritime Self-Defense Force. It enforced U.N. sanctions against the Democratic People's Republic of Korea, and took part in freedom of navigation operations in the South China Sea and Taiwan Strait.
 Curtis Wilbur's crew was also a witness to history. In March 2011, the ship offered some of the first on-site help following the magnitude 9.0 earthquake and tsunami that struck Japan and damaged a nuclear power plant.
Kratos Satellite Deal Worth $12M

Kratos Defense & Security Solutions Inc. (Nasdaq: KTOS) of Scripps Ranch announced on Nov. 24 that it received a delivery order valued at $12 million for satellite and communication system products, hardware and equipment. Kratos did not identify its customer. The order was against a previously awarded contract.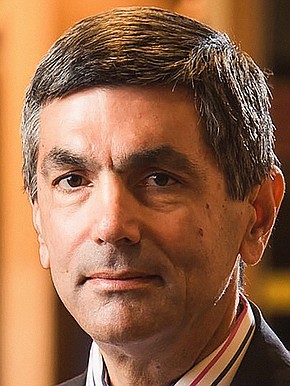 This award covers mission activity and maneuver planning, telemetry processing, commanding, orbit and attitude management, resource management, space vehicle and ground system simulation, security, support planning and execution, training and testing. The award will enable and sustain new capabilities such as virtualization, additional satellite constellation capacity and cybersecurity enhancements. Satellite state-of-health operations include launch, early orbit, on-orbit, anomaly resolution, disposal and backup operations.
 
"Kratos continues support to the U.S. military with products and tailored solutions for protected, resilient military satellite operations," said Phil Carrai, President of the Kratos Space, Training and Cyber Division. "During this time of increasingly congested and contested space operations, Kratos is uniquely able to provide a mix of cutting-edge technical solutions, products and services to support mission-specific requirements of defense applications."
$2 Million Public Safety Contract Goes to Genasys

Genasys Inc. (Nasdaq: GNSS), the Rancho Bernardo maker of communications systems and solutions that help protect and keep people safe, announced on Jan. 19 that it received a $1.97 million public safety mass notification and emergency warning systems contract from the City of Berkeley.
 Last year, Alameda County, the county east of San Francisco where Berkeley is located, entered into a multi-year software services and evacuation management contract with Genasys' Zonehaven business.

"Berkeley and other communities are enhancing safety for residents and visitors by implementing fully integrated software and hardware emergency alerting and evacuation solutions," said Richard Danforth, CEO of Genasys.
 "The award from the city includes installing a network of our outdoor Integrated Mass Notification Systems (IMNS) that broadcast audible voice notifications with exceptional clarity and area coverage."

In addition to satellite connectivity, solar power and battery backup, the IMNS installations will be activated and controlled as a network, or individually, with Genasys Emergency Management software. Annual recurring software and system maintenance fees are included in the multi-year contract.

 "The Genasys network will deliver city-wide or hyperlocal fire, flooding, tsunami, earthquake and other public safety threat alerts to our 125,000-plus citizens," said Keith May, assistant fire chief and public information officer at the Berkeley Fire Department. "IPAWS compatibility, remote activation and control, and the ability to continue operating in the event power or telecommunications infrastructure goes down are among the advantages of the Genasys system. Genasys speaker arrays and the Zonehaven evacuation management platform are important additions to the city's emergency services resources."

IPAWS is FEMA'S Integrated Public Alert & Warning System.