BIOTECH: COVID TESTS SUPERCHARGE FIRM'S REVENUE IN 2021
Cue Health, HHS Partner to Develop Omicron Test
Tuesday, February 1, 2022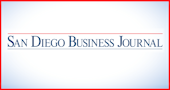 In the first week of 2022,
Cue Health
announced it will develop and an Omicron-Genotyping test for COVID-19 in conjunction with the U.S. Department of Health and Human Services' Biomedical Advanced Research and Development Authority (BARDA).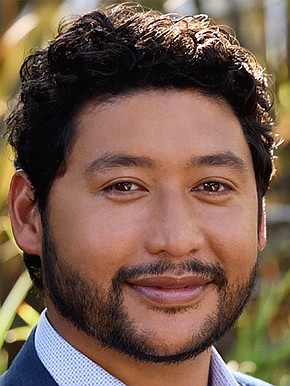 The Omicron test, which will be used in professional point-of-care settings, is just the latest development from Cue's partnership with BARDA. The San Diego-based biotech has worked with BARDA since 2018 and has received more than $43 million in potential funding for various research and development projects, including accelerating the development and regulatory validation of over-the-counter and professional use Influenza and Multiplex Respiratory Pathogen diagnostic cartridges for the Cue Health Monitoring System; and accelerating the development, validation and FDA clearance of a portable, molecular diagnostic test capable of detecting SARS-CoV-2.
"An Omicron-specific test will assist clinicians in providing patients better treatment options and containment strategies at the time of a positive diagnosis," Cue co-founder and CEO Ayub Khattak. "We are proud to partner with BARDA to develop this new test, which will help eliminate guesswork, provide more choices for patients, and strengthen public health outcomes for communities."
Locally Made Test Cartridges

Cue Health, headquartered in Sorrento Valley, will produce the Omicron test cartridges at the company's 197,000-squre-foot facility in Vista, which opened in January 2021. The facility employs around 500 people – around a third of Cue's workforce.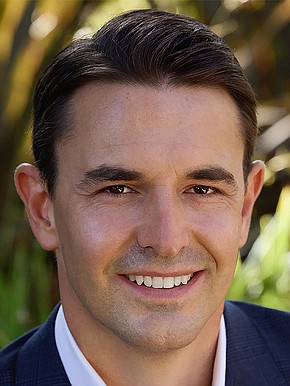 "Since 2010, the local community has welcomed us with open arms. More than a decade later and thanks to the dedication of over 1,500 Cue team members, we are proud to be carrying out our mission right here in San Diego to make healthcare more accessible and actionable for everyone," said Cue Health's co-founder and chief product officer, Clint Sever.
The Vista facility serves as a manufacturing, warehousing and distribution hub, which is critical for Cue as the company continues to scale production of its highly accurate molecular COVID-19 tests to meet the increased demand across the country.
Revenues Up

Earlier this month, the company reported preliminary total revenue of $620–625 million for FY 2021, compared with $23 million in FY 2020.
Cue's Q4 2021 revenue was approximately $165 million, compared to $13 million for Q4 2020.
The positive report caps a stellar year overall for Cue, which went public in September with a valuation of approximately $2.5 billion and raised over $200 million from investors. The IPO priced at $16 and shares reached as high as $20 in 2021 -- and currently trade around $10.
Cue's year was also highlighted by high-visibility customers like Google and the National Basketball Association (NBA) using its Covid test platform, which delivers results in 20 minutes and uploads results to a mobile app.
Looking ahead, Cue Health said its planned future care offerings will include products and services across the categories of respiratory health (such as for influenza, RSV, and strep throat), sexual health (such as for chlamydia and gonorrhea), cardiac and metabolic health (such as for cholesterol and HbA1c), women's and men's health and chronic disease management.
All planned future products are intended to be compatible with the company's Cue Reader.
Cue Health

FOUNDED: 2010
CEO: Ayub Khattak
HEADQUARTERS: Sorrento Valley
BUSINESS: Health technology company that makes digital point-of-care testing solutions
EMPLOYEES: 1,500
WEBSITE: 
cuehealth.com

STOCK: NASDAQ: HLTH
REVENUE: $600-625 million FY2021
NOTABLE: Cue Health was founded in 2010 during another respiratory viral outbreak – the swine flu.