WIRELESS: NEW SAMSUNG PACT SIGNED; CEO CITES STRONG LONG-TERM OUTLOOK
Qualcomm Reports Quarterly Revenue of $10.9 Billion
Thursday, August 4, 2022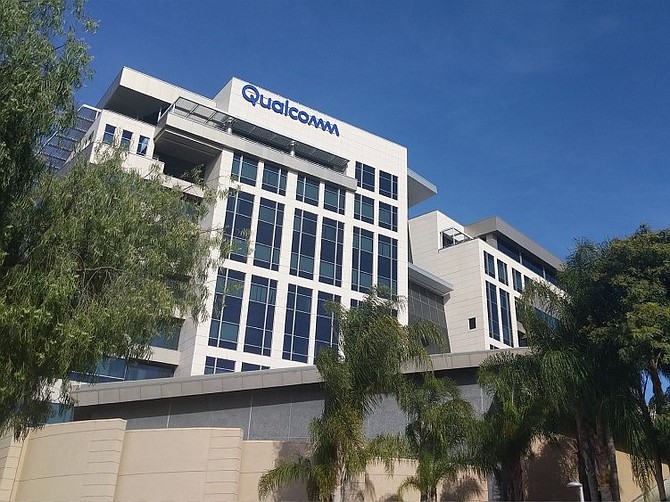 Qualcomm Inc. (NASDAQ: QCOM) reported net income of $3.73 billion on revenue of $10.94 billion during its third quarter, which ended June 26. Net income rose 84% from the same quarter of 2021. Revenue rose 36%.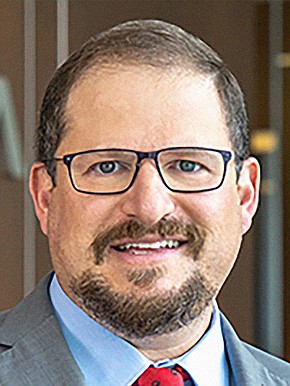 The San Diego chipmaker and developer of wireless technology announced its financial results on July 27, after the market closed.

Analysts polled by Yahoo Finance collectively predicted that Qualcomm would generate earnings of $2.87 per share, after nonrecurring items. Qualcomm beat expectations, turning in earnings of $2.96.

For the current, fourth quarter, the corporation forecast earnings per share of $2.53 to $2.83 on revenue of $11.0 billion to $11.8 billion. That prediction, however, includes an expected decrease in global handset sales from 2021 levels, and foresees economic headwinds as well as decreased consumer confidence. Qualcomm operates in international markets, including China.
 
A few hours after the market closed on July 27, Qualcomm shares were down 3.8% to $147.56.
 
During the past 52 weeks, shares have traded in the range of $118.23 to $193.58.
Analyst Patrick Moorhead of Moor Insights and Strategy saw the positive in the third quarter report.

"Midpoint of Q4 EPS guide +24% w/ macro uncertainty. That's good considering high consumer exposure," Moorhead wrote on Twitter on the day of the earnings announcement. "Premium Android + diversification paying off."
Strength and Challenges

"We are pleased to report strong quarterly results, with record QCT Automotive and IoT revenues in a challenging macroeconomic environment," said Cristiano Amon, president and CEO of Qualcomm, in a statement distributed by the company. The abbreviation IoT refers to internet of things.

In remarks to analysts, Amon said the corporation will remain disciplined in its investments and is positioned well for the long term.

"We're still on track to expand our addressable market by more than seven times to approximately $700 billion in the next decade," the CEO said.

"None of our growth drivers have changed," he said at another point of the investor call.

Qualcomm reported growth in its automotive and internet of things businesses, which brought in $350 million and $1.83 billion respectively. Its radio frequency front-end business brought in $1.05 billion. Revenue on handsets came to $6.15 billion.
Looking to 2030 With Samsung

The earnings call came with news that Samsung and Qualcomm had extended their patent license agreement by seven years. The pact will now end on Dec. 31, 2030.

A strategic partnership between the two companies will expand, Qualcomm added, ultimately delivering "leading premium consumer experiences" for Samsung Galaxy devices.

Historically, Qualcomm has kept the terms of its patent license agreements close to the vest. Company representatives did not release specifics of their new deal with Samsung, saying only that financial terms would remain the same as before. The revised Samsung deal covers 3G, 4G, 5G and planned 6G technology.
 
Qualcomm Inc. subsidiary Qualcomm Technologies and Samsung also agreed to expand their collaboration with Snapdragon platforms for future premium Samsung Galaxy products, including smartphones, PCs, tablets and extended reality platforms.

"Qualcomm is well positioned to be the company bringing advanced connectivity, data processing and intelligence to the edge, enabling cloud-edge convergence," Amon said.
As part of its third quarter report, the business listed $2.67 billion in cash and cash equivalents, down from $7.12 billion on Sept. 26, 2021 — the last day of its 2021 fiscal year.

During the third quarter, Qualcomm returned $1.3 billion to stockholders. The corporation repurchased $500 million worth of shares and paid out $800 million in dividends.

On July 15, Qualcomm announced a quarterly cash dividend of 75 cents per common share, payable on Sept. 22 to stockholders of record at the close of business Sept. 1.

The business also announced that it will hold its 2022 Automotive Investor Day presentation on Sept. 22 at the Classic Car Club Manhattan in New York.

"Auto is a success story for the company," Amon said at the end of the conference call. "It continues to be. And we're going to have some exciting things to share with you …."