El Cajon Townhome Complex Sold
Wednesday, August 3, 2022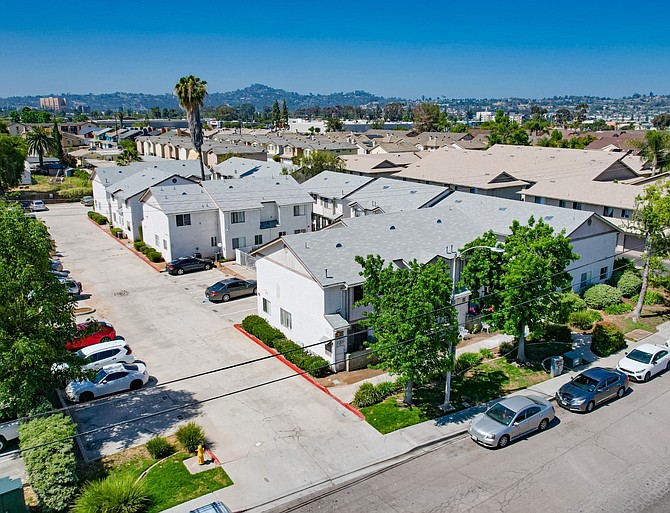 An El Cajon rental townhome complex has been sold for $6.3 million.
Carv Properties, LLC, bought The Greenfield Village Townhome Apartments, 535 Greenfield Drive.
The seller was the Ching Tsai Chan Trust.
Built in 1967, the complex has 12 three-bedroom, 2.5-bathroom townhomes, and 11 two-bedroom, 1.5-bathroom townhomes.
Brokering the sale were James Carter, senior managing partner of Apartment Realty Group (ARG), and Angelo La Bruna, ARG vice president.