Building Housing for the Missing Middle and Seniors
Tuesday, August 2, 2022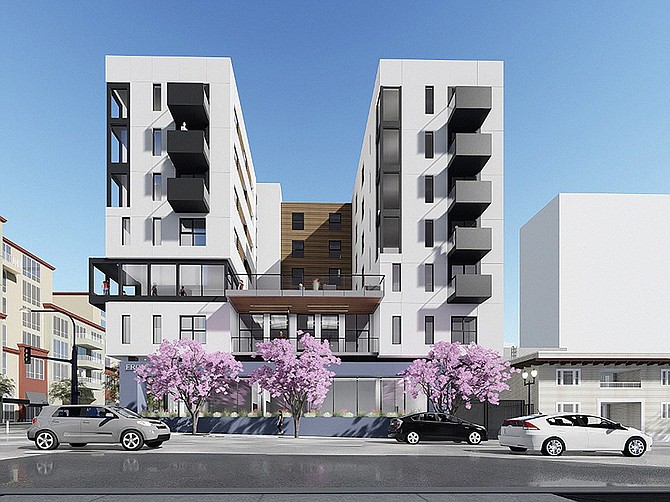 Affirmed Housing
 is building an affordable housing project in San Diego's Cortez neighborhood that will target renters who earn too much to qualify for most subsidized housing developments but too little to pay market-rate rents.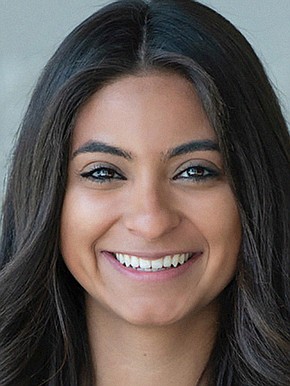 "This project provides affordable housing to middle income individuals and lower income individuals alike," said Cristina Martinez, a project manager for Affirmed Housing – an affordable housing developer based in Sabre Springs.

The Helm, a $39 million project at 191 Beech St. at the corner of Front and Beech streets, will have 41 of its 77 studio apartments earmarked for people with annual incomes equal to 80% of the Area Median Income (AMI) as set by the federal Department of Housing and Urban Development (HUD).

Considered low income by HUD, that equates to annual incomes of up to $72,900 for one person and $83,300 for a two-person household.
Walkable Neighborhood

Typically, affordable housing projects target renters with incomes of 60% or less of the AMI.

"Most of our projects, almost all of our projects, are at 60% AMI or below," Martinez said. "We're slowly getting into this."

Helm will have four apartments for those with annual incomes of 60% or less of the AMI and 32 apartments for renters with annual incomes of 30% or less of the AMI.

"It provides folks the opportunity to live there who otherwise couldn't without affordable rent," Martinez said.

Apartments will range from 283 square feet to 489 square feet. Monthly rents will range from $683 to $1,822, depending on income.

The Helm will have a 5,000-square-foot community room, a lounge, a clubhouse, a courtyard, a shared laundry room and a bicycle storage area that will include a workshop for making bicycle repairs.

"We're trying to figure out a way to get a nonprofit in there to run that," Martinez said. "For now, residents can utilize that if they need to maintain their bikes."

The workshop will open onto marked bicycle lanes on Beech Street.
The Helm will have limited parking with the idea of encouraging residents to do without cars.
 
"We're really pushing this walkability," Martinez said.

The building is GreenPoint Rated, a standard for building energy efficient and sustainable homes and multi-family projects.

Currently under construction, the seven-story Helm is scheduled to be finished at the end of the year.
Senior Housing in Nestor

An affordable housing project for low income seniors broke ground in Nestor in late July.

Built by a partnership of National CORE and the Nestor United Methodist Church, Nestor Senior Village, located at 1120 Nestor Way, will have 73 studio apartments for formerly homeless people aged 55 and over with annual incomes up to 30% of the AMI – up to $27,350.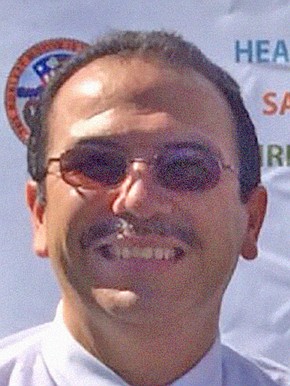 David Estrella, San Diego County director of Housing and Community Development Services, said that 39 of the apartments will be set aside "for seniors experiencing mental health challenges."

"Housing is the first step for those seniors to improve their mental health and well-being," Estrella said.

Services at Nestor Senior Village will be provided by the Hope through Housing Foundation, Father Joe's Villages, and San Diego PACE (Program of All-Inclusive Care for the Elderly).

"Our Nestor family is very excited for the many seniors who will soon be part of our community," said Jim Geddes, trustee chair of United Methodist Church. "Nestor Senior Village will provide new hope and joy for those, who like all of us, have experience challenges and persevered."
Affirmed Housing

CEO: Jim Silverwood
President: Jimmy Silverwood
Headquarters: Sabre Springs
Employees: 28
Website:  
www.affirmedhousing.com

Contact: 858-679-2828
Social Impact: The company supports the Alligre Family Foundation and Make A Wish Foundation, the Boys & Girls Club, Compass for Affordable Housing and People Assisting the Homeless.
Notable: Since 1992, Affirmed Housing has financed more than $2.5 billion in affordable housing projects and has more than 5,500 apartments developed or under development in 70 communities.