HEALTHCARE: NEW FACILITY OK'D IN OCEANSIDE
TCMC Building $20M Psychiatric Care Center
Monday, August 1, 2022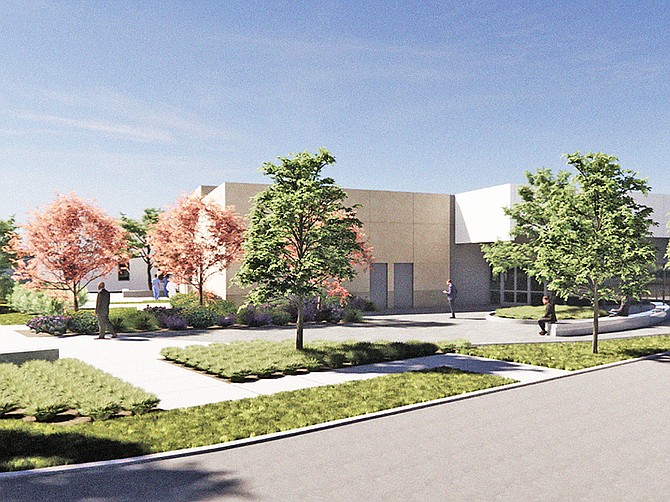 Tri-City Medical Center
 in partnership with San Diego County is building a $20 million acute psychiatric health center in the parking lot of Tri-City's Oceanside hospital.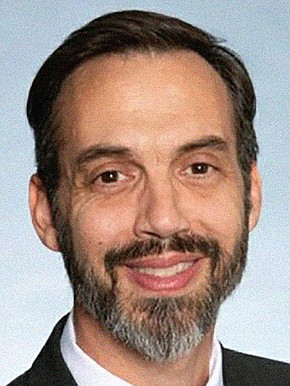 The psychiatric health center will offer short-term treatment for up to 16 patients after they've received initial care at a hospital emergency room or crisis stabilization unit, according to Luke Bergmann, director of the county's behavioral health program.

Patients will typically stay five to seven days at the locked center before being discharged to their homes or a long-term treatment center.

The project received unanimous approval and a glowing report recently from the Oceanside Planning Commission.
 
"Clearly, this facility is needed for a number of reasons," said Commission Vice Chairman Tom Morrissey.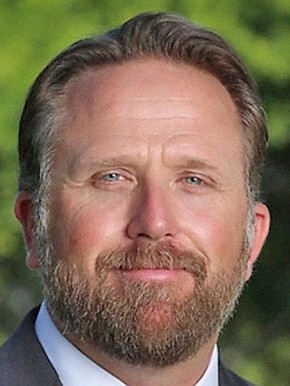 The new center will replace a behavioral treatment center that Tri-City closed in 2018 because the old center didn't comply with new federal environment of care regulations, said Aaron Byzak, chief external affairs officer with Tri-City Medical Center.

"We expect groundbreaking sometime in the next few months and it will take about 14 months to build out and open," Byzak said, adding that the new mental health center will complement new crisis stabilization units in Oceanside and Vista.

"This signals sort of a fundamental change in how we handle behavioral health emergencies," Byzak added.

The one-story building will be at the northwest corner of the Tri-City Medical Center site at 4002 Vista Way, taking up nearly 3.8 acres of Tri-City's 35.6-acre campus.

The center will include patient rooms, administrative offices and a nurses' station, Byzak said.

Building the center will eliminate 88 parking spaces at the hospital but still leave 1,760 spaces, well over the 880 required by zoning regulations.
Valuing People

"This is located in a quiet area away from the main hospital in a locked facility," Bergmann told the Planning Commission.

Bergmann said that the center is sorely needed and will fill a gap in mental health coverage.

Up until 2018, there were 40 short-term mental health treatment beds in North County between those at Tri-City and those at Palomar Health's old hospital in downtown Escondido.

That dropped to 20 in 2018 when Tri-City closed its units and to zero in 2020 when Palomar Health sold its downtown Escondido campus for development of a housing project, causing what Bergmann told planning commissioners was "a profound disservice to North County, a profound disservice to people who need psychiatric care in this area."

Historically, places that deal with treating mental health patients have drawn strong resistance from people who live nearby, but Bergmann told the planning commission that care was taken to ensure that the new center blended in with the rest of the Tri-City hospital campus.

"It's a very therapeutic space, it's very beautiful to behold, we think this is important," Bergmann said, adding: "We need an infrastructure that is up to the job and we need an infrastructure that says we value people with behavioral health conditions and that we place importance on their getting better."

Bergmann said that the center would deal only with short-term residential care patients with no outpatient services. Visiting hours will be by appointment only.

"This is not a service that people walk up to. This is a service that everyone who receives it will be transported there by some medical service," Bergmann said. "There will be no sort of organic human traffic like we would associate with outpatient service."

Patients at the center "will leave with an ongoing care plan and every effort will be made to make sure that folks are transported onto the next level of care," Bergmann added. 
Tri-City Medical Center

Founded: 1961
Headquarters: Oceanside
CEO: Steve Dietlin
Business: Healthcare
Employees: 1,800+
Website: 
www.tricitymed.org

Contact: 760-724-8411; inquiry@tmc.com
Social impact: Tri-City supports and sponsors more than 100 community organizations and local events annually.
Notable: Tri-City has more than 500 physicians practicing 60 specialties.