Handset Sales Drive Record Quarter for Qualcomm
Wednesday, April 27, 2022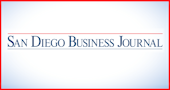 Qualcomm (NASDAQ: QCOM) on Wednesday announced record results for its fiscal second quarter ended March 27 -- and provided upbeat guidance for Q3.
The company said it now expects between $2.75 and $2.95 in earnings per share in the third quarter on about $10.9 billion in sales. The company's forecast is stronger than the $9.98 billion sales guidance that Wall Street analysts had been predicting.
Investors reacted favorably to the Q2 results, sending the stock up more than 5% in after-hours trading Wednesday afternoon.
All four of Qualcomm's major chip markets grew during the second quarter ending in March. Handsets, the biggest market for Qualcomm chips, grew 56% on an annual basis to $6.33 billion. RF front-end, a business focusing on selling a part that enables 5G connections, grew 28% to $1.16 billion. Qualcomm's automotive reported $339 million in automotive sales, up 41% annually. Revenue from the company's recent acquisition of Veoneer wasn't included in March quarter, although Qualcomm is closing the acquisition in the current quarter.
The IoT business, which makes low-power and low-cost chips, reported 61% growth to $1.72 billion.
"We are pleased to announce another quarter of record revenues, reflecting the successful execution of our growth and diversification strategy and strong demand for our wireless and high-performance, low-power processor technologies across multiple industries," said Cristiano Amon, president and CEO of Qualcomm Incorporated. "We are well positioned to meet our long-term targets and enable the connected intelligent edge."