NONPROFITS: WINNER OF PITCH COMPETITION IS USD STUDENT FROM AFRICA
Global Student Entrepreneurs Awarded by EO San Diego
Wednesday, April 27, 2022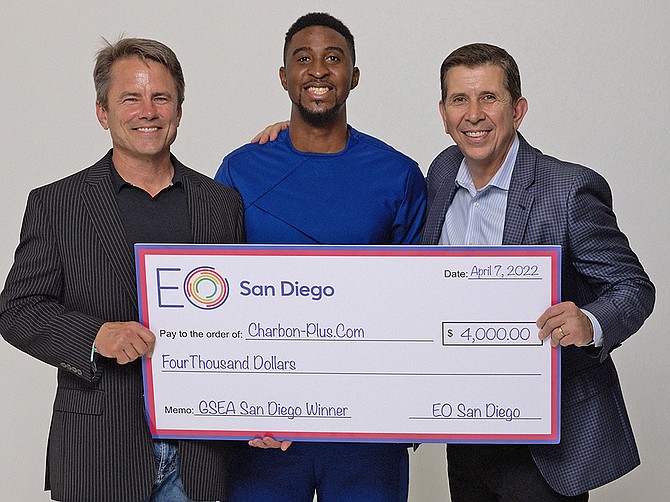 Lucien Eloundou put the "global" in this year's Global Student Entrepreneur Awards – a competition for students who own and operate a business while attending college put on by the San Diego chapter of 
Entrepreneurs Organization
 (EO).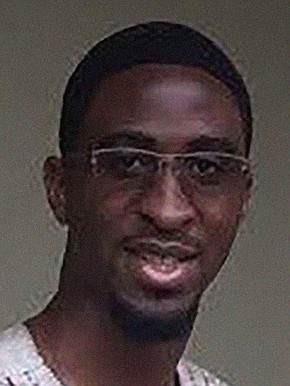 Eloundou, a USD student from Camaroon, Africa, won this year's competition for his company Charbon Plus – maker of natural skincare products for black skin. In addition to winning the $4,000 prize from EO San Diego, Eloundou was invited to compete in the EO Global Finals in Chicago on March 16 for a chance to win $50,000. Although he did not win, Eloundou said the trip to Chicago was "just like a dream. It was amazing."
Birth of A Skincare Company
 
Eloundou's amazing story behind Charbon Plus began with the pandemic. When USD cancelled in-person classes, Eloundou, who is studying immunology, decided to fly home to Africa and be with his family, including his chemical engineer mother and chemistry student sister.
 
During the COVID lull, Eloundou decided to try and solve an issue that he and his sister had struggled with – finding a skincare product that was healthy and natural and worked on black and brown skin.
 
"Less than a fraction of all skincare products out there are actually made for our skin tones," he said. "After we struggled with acne-caused eczema for years, we decided to combine our backgrounds in chemical engineering and our African culture to create our first product."
 
The Eloundous worked on developing the skincare cream in the family kitchen, mixing the formula and trying different combinations of coconut shell, charcoal essential oils and other natural ingredients from Africa.  

"Eventually we got it right," Eloundou said.  

After finding a manufacturer, Charbon Plus launched last year as an online company. With help and guidance from EO San Diego mentors and coaches, the company now has a partnership with distributor United Natural Foods Inc, a marketing plan with high-profile influencers and has even brought on some angel investors to help get the product into retail stores in the next year.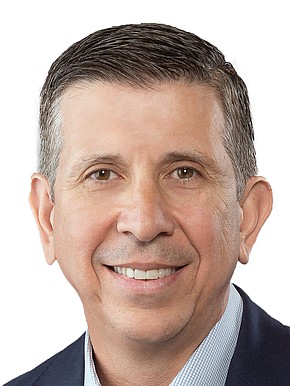 Helping Entrepreneurs  

EO San Diego was founded in 1992 with the purpose to "transform the lives of entrepreneurs," said EO San Diego chapter president Rocco Cortese. The organization is made up of founders of businesses who have surpassed $1 million in gross revenue and acts as a support group for business owners who are often consumed by their work.  

The parent organization, EO, has over 16,000 members globally, operates in 60 countries and has 211 chapters. San Diego is the sixth largest chapter in the world with 223 members.

"San Diego is an entrepreneurial town and as such our chapter is thriving and growing," Cortese said, adding that he expects the chapter to grow to over 300 members in next two years.
 
This year already, EO San Diego has added 40 people. The chapter also has a strong cross border relationship with businesses in Tijuana, Cortese said.
 
In addition to networking with other founders, programs like the GSEA allow EO San Diego members to give back to the community.  
Overcoming a Bad Internet Connection

This year's GSEA competitions was held virtually in January.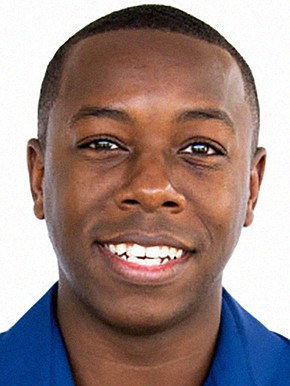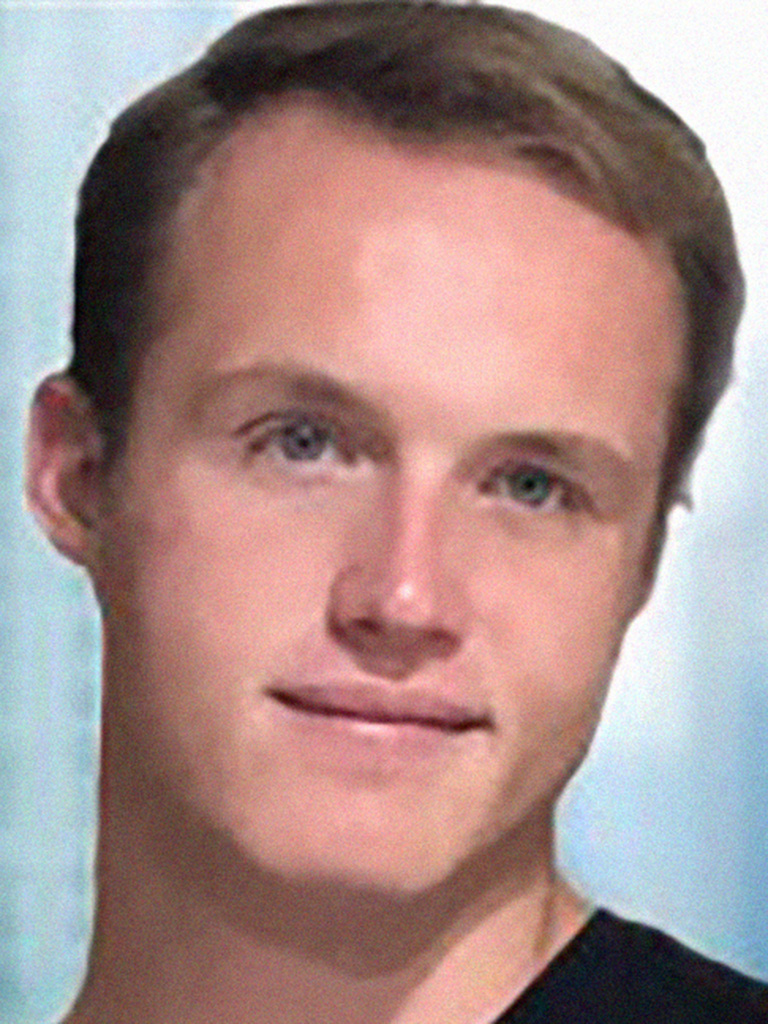 Eight San Diego student entrepreneurs applied, and four students were invited to compete. Eloundou was chosen as winner by a panel of judges made up of EO San Diego members.  

In addition to Eloundou – who pitched Charbon Plus from his home in Camaroon at 2 a.m. while dealing with internet connection issues – judges heard pitches from student entrepreneurs Cedric Paige, Steffek Rainey and Liam Howlett.
 
Paige, an Army officer and graduate student at UCSD, was the People's Choice winner was for his community-building app called Rola.

"The GSEA was the first pitch competition that Rola competed in. It taught me to pitch confidently and honestly," he said, adding that his EO mentor taught him the benefit of telling a story and keeping an audience emotionally present during a pitch.
 
Paige said he is currently looking to expand Rola and hire engineers and sales staff "to help bring our vision to life."
 
USD student Steffek Rainey was recognized for his patented sustainable travel bottle company Envi Products, LLC. He said participating in the competition opened doors to potential investors who took the time to meet with him and offer advice.
 
"My company recently has secured a seed investment, and we are in the process of working with manufacturers for a hopeful launch of our first product later this year," he added.
 
Howlett won for his Ivy League coaching/tutoring company Student First Tutoring.  

"As a direct result of participating in the competition I've gotten the opportunity to meet some of the best investors and entrepreneurs in the San Diego startup scene," he said, adding that his coach Sisu Academy co-founder Jabez LeBret's experience in the education space helped guide him through product decisions.
 
Eloundou, who is still working on his master's degree at USD, said "being an entrepreneur and a student at the same time is really, really difficult" and thanked the EO community and his coach Jeff Everage for guiding him through the process.
 
"I pitched to hundreds of investors who turned me down, so it's a lot of self-doubt that happens in your head," he said. "Having EO around helps me feel more confident and gives me the ability to grow."
EO San Diego

Founded: 1992
President: Rocco Cortese
Headquarters: San Diego
Business: Nonprofit social and networking organization for entrepreneurs
Members: 223
Revenue: $971.3 million (Total sales of all members' businesses, 2021)
Employees: 5,516 (Employed by member companies)
Website:
eonetwork.org/sandiego
Notable: EO San Diego is the sixth largest EO chapter in the world.