New MBA and New Building Put USD's Knauss School of Business at the Forefront of Post-Pandemic Innovation
Tuesday, April 26, 2022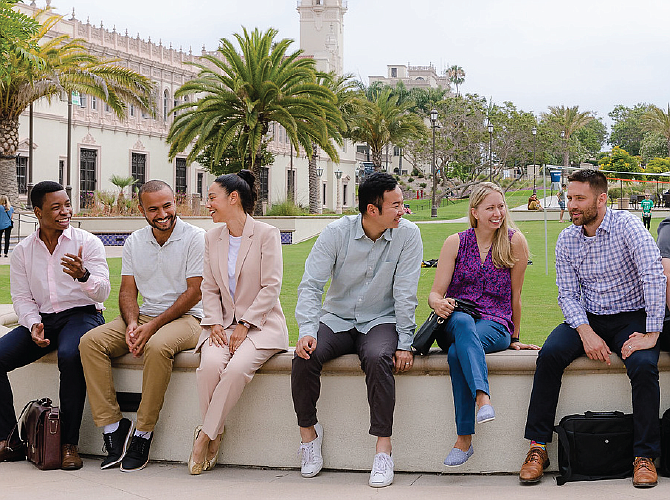 Provided by University of San Diego
With a recent $50 million naming gift and a new 120,000-square-foot educational facility about to open, momentum is building at the University of San Diego's Knauss School of Business. Now, the school is announcing a newly redesigned MBA for the post-pandemic world.
New Knauss MBA to Prepare Students for the Post-Pandemic World
Two years ago the University of San Diego's business school, like many schools across the nation, was trapped inside the COVID chrysalis. During that time it chose to transform, embarking on aggressive change initiatives that are coming to fruition.
One of those change initiatives was a reimagined academic portfolio in anticipation of an entirely different post-COVID world. During the pandemic, the Knauss School of Business launched an undergraduate business analytics major and became the first in San Diego to offer a complete suite of business analytics programs. It reinvented its master's of supply chain
management, a business area that has experienced dramatic growth and change the last two years. And starting Fall 2022, students will partake in a newly redesigned Master of Business Administration (MBA).
"At the Knauss School of Business, we rebuilt our MBA program right in the middle of the pandemic," said Andrea Flynn, PhD, associate professor of marketing, who helped lead the program redesign. "We did this intentionally to prepare agile organizational leaders who can take on the unexpected challenges that the world is bringing us."
USD's MBA has recently been ranked in the top 10 Green MBAs in the nation by The Princeton Review, and has been ranked #1 MBA in San Diego, according to rankings data from Bloomberg Businessweek and US News & World Report. Graduates of the program can be found in leadership roles everywhere from Qualcomm and Sony to Amazon and JPMorgan Chase.
Hallmarks of USD's MBA have long included small class sizes with award-winning faculty, experiential learning opportunities, a global perspective and values-based learning.
The newly redesigned MBA — known as the "Knauss MBA" — will build on these strengths, while at the same time making the program more streamlined and personalized for students.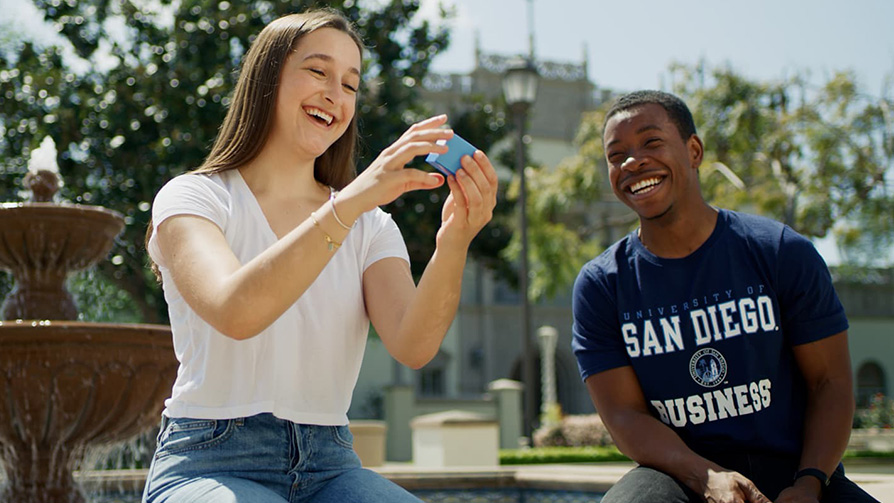 To start, the total credit count has been reduced from 53 units to 44 units, which reduces the overall cost of the degree. And whether students opt for the full-time or part-time MBA format, they have the flexibility to adjust the pace of the program according to their needs.
The Knauss MBA will emphasize a contemporary lens on business topics, including a new "flex class" that addresses emerging technologies and trends like block chain, artificial intelligence and big data. Two new mandatory consulting project classes will focus on social impact and international experience. These hands-on projects ensure students are prepared to make an immediate impact at their organizations.
And for the first time in the program's history, eligible part-time MBA students can waive certain core classes based on a mix of prior coursework and professional experience. The waivers will equate to greater cost savings and a shorter time to degree for students.
Finally, full-time and part-time MBA students can pursue their passion through a broad range of elective courses. They can concentrate in six highly in-demand specializations — Business Analytics; Entrepreneurship; Finance; Organizational Leadership; Marketing; and Supply Chain Management.
"Our vision is that our students will set the standards for organizational leadership in these uncertain times," added Flynn. "We at the Knauss School of Business are extremely excited to help facilitate this vision through our redesigned MBA curriculum and brand new, cutting-edge facility."
New Building to Serve as Ecosystem of Innovation and Collaboration
In April of 2021, the University of San Diego broke ground on a new, 120,000 square-foot complex called the Knauss Center for Business Education, named for Don Knauss, chair of USD's Board of Trustees and former CEO of Clorox, and his wife, Ellie. The new complex — set to be completed this summer and open for classes in Fall 2022 — nearly triples the business school's space.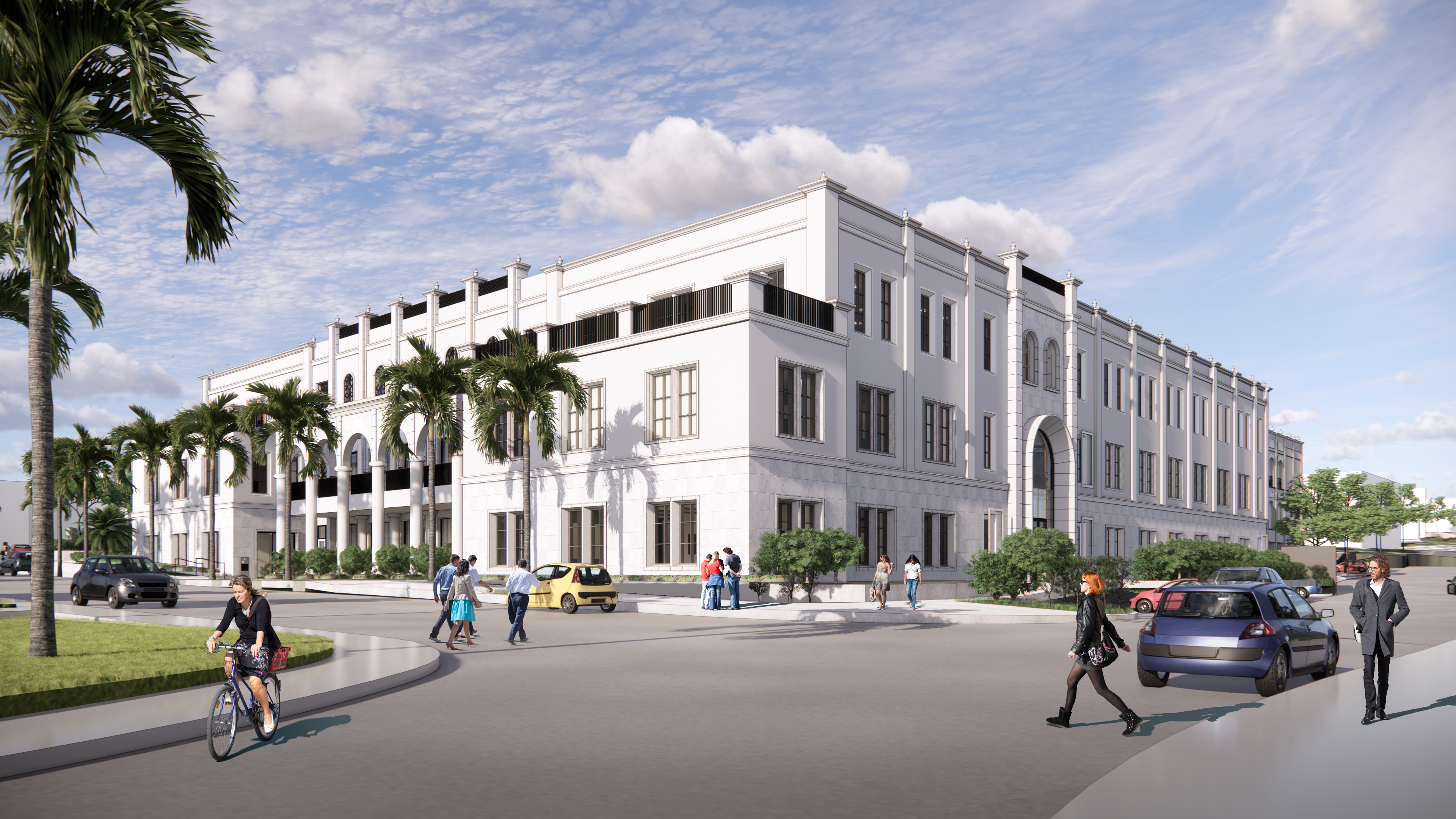 Each space within the Knauss Center for Business Education is intentionally designed to create an innovation and collaboration ecosystem that empowers student experiences.
The building features over 20 active-learning classrooms with cutting-edge technology and furniture that can be completely reconfigured to better serve group dynamics.
The Free Enterprise Institute Suite houses the new Catalyzer Incubator, a maker space with state-of-the-art technology to help seed student startups, as well as The Brink Small Business Development Center, where faculty and industry thought leaders mentor hundreds of San Diego small businesses.
The Student Success Center serves as a hub for all student-support programs — including advising, career services, mentoring and internships. There's also the Torero One Button production suite, a state-of-the-art production studio for creating mock interviews, videos, podcasts and other tools to help students develop their personal brands — all with the touch of one button.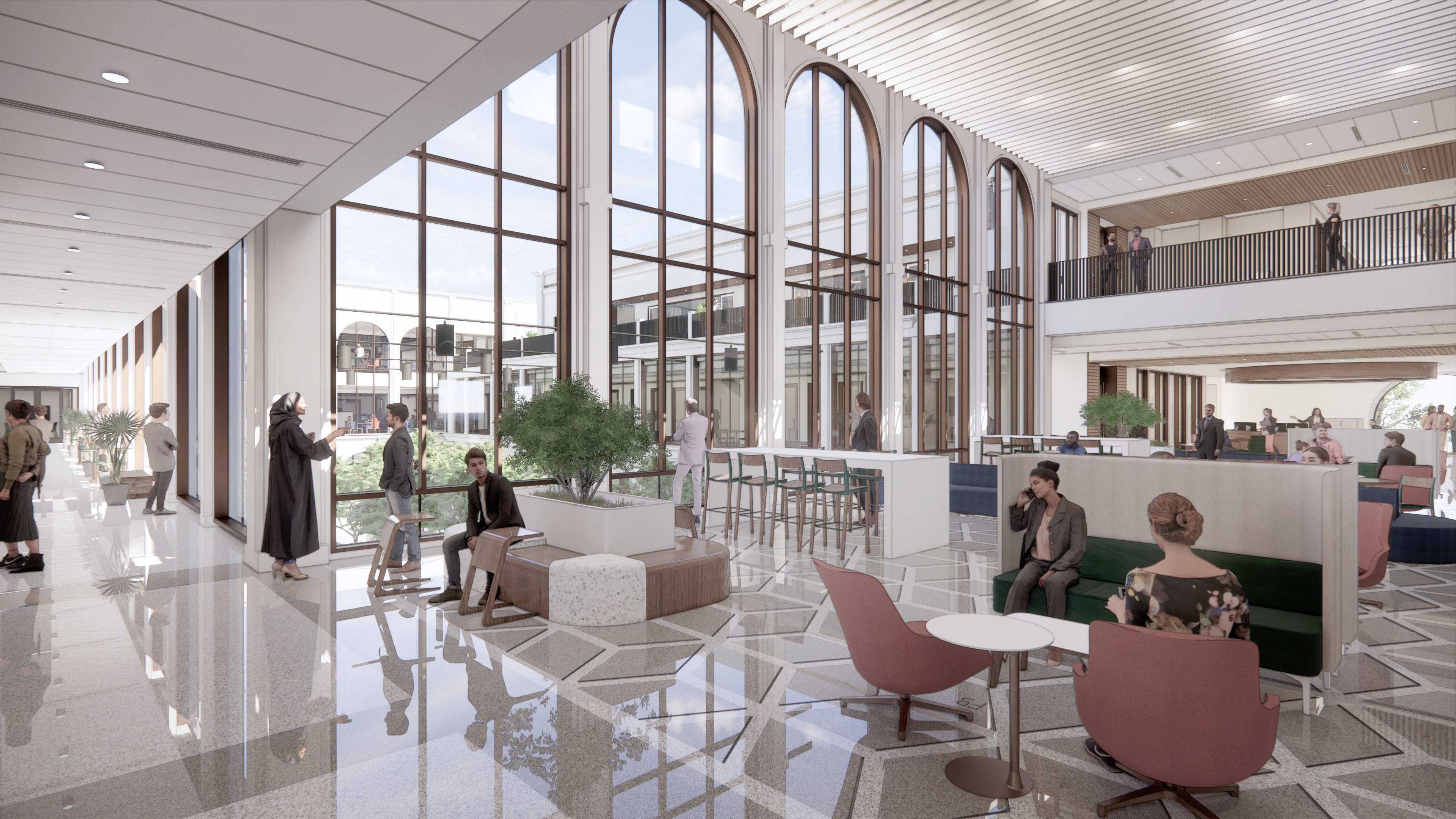 The Nexus Theater can be used as a classroom or, using moveable walls, can be transformed into the perfect space for large meetings or events.
The Data Analytics Lab is designed to develop advanced business analytics skills by giving students the opportunity to train on tools used by big data thought leaders.
Finally, there is a Business Advisory Suite where industry partners, advisory boards and supporters will gather to brainstorm innovative ideas that will help the Knauss School of Business become a leading business school in the country.
"Traditional business schools have the feel of a monolith — they're staid, traditional with a lot of private spaces that are not to be broached, if you will," says Tim Keane, PhD, dean of the Knauss School of Business, and the visionary behind the new facility. "This new complex is more like business of today where we're encouraging collaboration. We thrive on it. That's where innovation comes from."
To learn more, visit 
sandiego.edu/business
.