ESG: DR. BRONNER'S PRESCRIBES CLIMATE ACTION
Rx for Plastics Pollution
Monday, April 25, 2022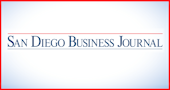 "The earth is in crisis right now, and with climate change and our plastic problem, we all have to start doing more."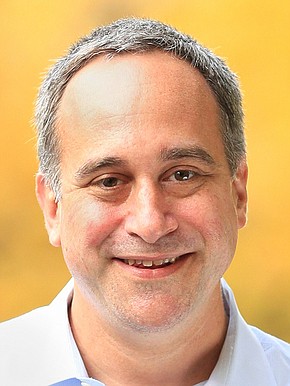 So says Michael Bronner, president of 
Dr. Bronner's
, the San Diego County-based, family-owned and run producer of organic soaps, lotions, cleaners personal care products and most recently eco-friendly, vegan chocolate.

"The more you talk about it, the more people want to put their fingers in their ears," said the grandson of Dr. Bronner's founder, Emmanuel Bronner.

But Michael Bronner is talking about it, and so is the company behind his name.

"When it comes to the plastic problem, that is essentially one of the biggest existential threats to the earth, and our company," he said.

Although it has been using 100 percent post-consumer recycled plastic (PCR) since 2003 and was the first American company to package liquid soaps in 100 percent PCR plastic bottles, Dr. Bronner's is actively seeking to lower its plastic footprint and consumption.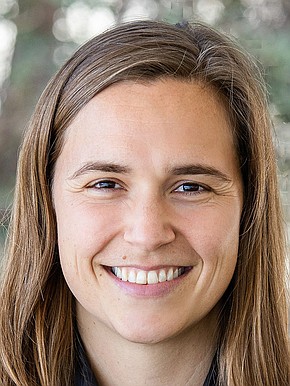 Darcy Shiber-Knowles, Dr. Bronner's director of operational sustainability and innovation, said the company is currently taking a deep dive at addressing plastic.

"It's been about 20 years since we really looked at plastic impact," she said.
 "Plastic is choking rivers and is directly connected to the climate crisis. It's made out of fossil fuels and with the single-use culture we have, we need to do a lot to address that."

Shiber-Knowles said the company is using four strategies to address its plastic use. One of them is taking a closer look at bottle parts that are challenging to make from PCR.
 
While the bulk of Dr. Bronner's bottles are made from PCR, there are other working parts that the company wants to convert to PCR. She said that includes making incremental improvements on its caps, spray nozzles and labels, looking at the recyclability of those items and being "gentle on the planet at end-of-life."
Bulk Refill Systems in the Plans

Another strategy is innovation in long-term packaging and recycling uses, including the creation of bulk refill systems for consumers of Dr. Bronner's liquid products.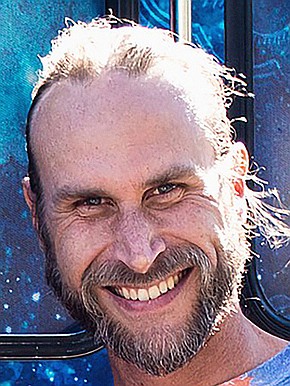 The company also has a strategy based on policy advocacy on the legislative level. In a March 4, 2022 blog post by Dr. Bronner Cosmic Engagement Officer David Bronner on the company's website, he explains why the company is focusing on helping two complementary policy efforts in California - Senate Bill 54 and the California Plastics Pollution Reduction Act.

"These two policies offer us real ways to get our hands around this massive, multifaced mess of plastic pollution and provide the funding needed to clean it up," he wrote.

David Bronner called plastics "carbon-based molecules transformed into polymers that have had other chemicals added and then have been combined in a myriad of ways to make resins… so far out of their preexisting place in the global life cycle that they are now stuck; indigestible, unrecyclable, and interrupting other living, generating cycles."

The fourth strategy is one in which Dr. Bronner's is also a pioneer, Shiber-Knowles said: A cutting-edge plan called "plastic insetting," modeled after carbon offsetting. Shiber-Knowles said the insetting involves using on-site plastic collection programs to work toward benefiting the company's own supply chain.

She said the company is committed to innovating better packaging solutions, keeping tabs on advances in ecological packaging and collaborating with others to realize and utilize better alternatives to plastic.

"We're not going to solve the plastic problem or the climate issues on our own," Bronner said. "But we are proposing a model for others to follow. We can't control consumer behavior but we're trying to lead by doing the responsible thing."
Beginnings in the 1850s

Family soapmakers since 1858 in Germany, and founded as a business in California in 1948, moving to San Diego County and initially setting up shop in Escondido in 1963, Dr. Bronner's continues to seek out more ways to be proactive in doing right by the planet.

The company has always been passionate about sustainability, philanthropy and fair working conditions, among other socially responsible practices.

"Our goal from the start was to fix our backyard first," Michael Bronner said.

Dr. Bronner's has long been a global frontrunner in making products that are eco-friendly and sustainable, using natural ingredients with a host of third-party, independent certifications that include Non-GMO, Regenerative Organic Certified, Vegan, Kosher, USDA Organic since 2002, Fair for Life and Certified B Corp.

As assessed by B Lab, Dr. Bronner's was second in the world in the best B Impact score, and was a top finisher in three B Lab categories in 2021: Best For The World: Community, Best For The World: Environment, and Best For The World: Changemakers.

The company's headquarters in Vista has also been 100 percent renewably powered since 2017. Its solar panels in its employee parking lot allows Dr. Bronner's to generate a significant amount of needed electricity. The company is piloting methods to clean its gray water, allowing the company to reuse more of its own water.

Further away – on the coast of western Africa in Ghana, Dr. Bronner's sister company Serendipalm ethically and sustainably produces fair trade and organic palm oil and cocoa, paying farmers and workers fair wages. It s  production of the palms does not displace primates and other animals from their natural habitats.

Its Magic All-One Chocolate introduced in 2021 is part of Dr. Bronner's efforts to help improve the health and productivity of existing trees in eastern Ghana through dynamic agroforestry.

Dynamic agroforestry is a farming practice that replicates the way plant species naturally support each other in a healthy tropical forest, integrating complementary trees and other crops to create biodiversity, improve yields and avoid the use of toxic chemicals.

"This is business done differently," Shiber-Knowles said. "Just like it has since the 1940s, (Emmanuel Bronner's) grandsons have taken his vision better than he could have ever imagined. They were the ones who chose to make the company organic and committed to fair trade and sharing profits with everyone throughout the entire system."

Back in the early days of the company, Emmanuel Bronner used labels on his soaps to spread his message, "that we must realize our transcendent unity across religious and ethnic divides or perish. We are All-One or None!"
Dr. Bronner's

FOUNDED: 1948
CEO: David Bronner
PRESIDENT: Michael Bronner
HEADQUARTERS: Vista
BUSINESS: Natural soap company
REVENUE: Nearly $168 million in 2021
EMPLOYEES: More than 200 locally
WEBSITE: 
www.drbronner.com

CONTACT: 844-937-2551
NOTABLE: Sister company/project Serendipalm has created jobs for more than 200 people in Ghana for its fair trade and organic palm oil.