HEALTHCARE: DR. KAMI HOSS WANTS TO REVOLUTIONIZE DENTISTRY
Super Dentist Pens 'If Your Mouth Could Talk'
Wednesday, April 20, 2022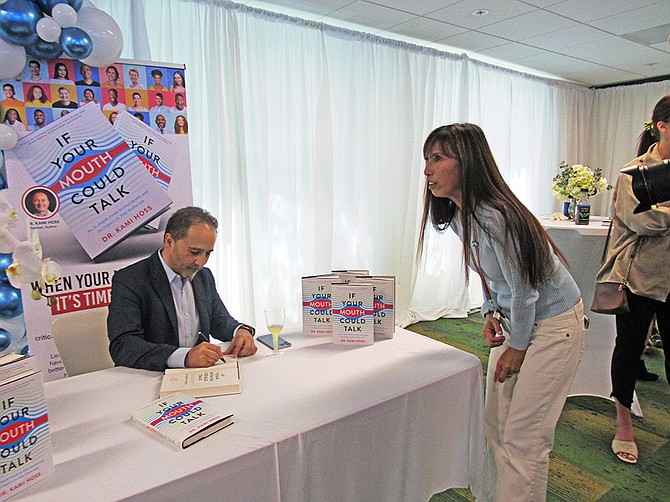 Local orthodontist and dentofacial orthopedist Dr. Kami Hoss wants to reinvent the dental patient care paradigm – especially as it pertains to the youngest patients. It's time for people to understand the link between oral health and whole-body health, a crucial connection that Hoss says is neither well-defined nor fully understood by most Americans.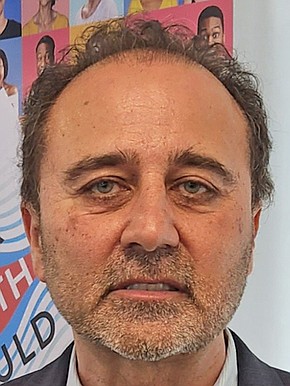 "The mouth is the gateway to the body and the most critical organ," said the co-founder and CEO of 
The Super Dentists
, a company that operates six dental offices across San Diego County.
 
Hoss says that everything in the human life cycle is related to the mouth – fertility, childbirth, sleeping soundly, success in school, getting a job, mental well-being, avoiding chronic disease and aging well.

"It's no secret that as Americans, we are near or at the bottom of indicators of health compared to almost all developing and developed countries," Hoss said.
 "The separation of dental and medical schools, which happened in 1837, has been a disastrous model and is part of the equation of why we are such an unhealthy nation. It's time we join forces, and dentists and physicians collaborate and work together to improve our healthcare and the health of our citizens."

Earlier this month, Hoss celebrated the release of his book – 'If Your Mouth Could Talk: An In-Depth Guide to Oral Health and Its Impact on Your Entire Life.'
Adding 15 Years
 
Hoss says the information in the book will help people be healthier, happier and more successful – and add as much as 10 to 15 years to their life. Further, he said those same tools can help parents raise healthier, happier and more confident children.

Hoss spent three years writing the book with the hope of sharing health information gleaned from several decades of research on the topic along with his wife, dentist Dr. Nazli Keri.

"Initially, I wanted to only write about the connection of oral health to physical health but as I started writing, I realized I needed to show the connection of oral health to all the areas of our lives," Hoss said. "I wrote the book to educate the public, and the medical/dental community, that oral health is about so much more than just cavities and crooked teeth."
 
Hoss, who in 2018 founded Howard Healthcare Academy, a federally accredited dental assistant school on Aero Drive adjacent to a Super Dentists hub, has a strong background in healthcare.

He has master's degree in craniofacial biology from the University of Southern California, a doctorate in dental surgery from the University of California Los Angeles, and a post-doctorate in orthodontics and dentofacial orthopedics.

Hoss was born in Iran but his family moved to the U.S. when he was 3 so his father could get his MBA at Harvard. The family moved back to Iran but later returned to Los Angeles when he was 16, in time for Hoss to attend Rolling Hills High School.

The school in Palos Verdes is where he first met his wife, who would fall in love with pediatric dentistry while Hoss found his passion in orthodontics.

The couple later married, started their residency programs at USC and graduated together in 1996.

During their senior year, Hoss said he got a job offer from one of his professors to join him in San Diego County, and the couple moved south, starting both of their practices in Chula Vista.

"A few years later, we purchased the orthodontic practice and fully integrated it with our pediatric practice," Hoss said. "We quickly grew to become the largest practice in the area by focusing on our customers – children."
Mini Theme Park Offices

Over the years, Hoss and his wife opened additional locations, with practices set up like mini theme parks. There are places for kids to play games and watch movies surrounded by walls painted with vibrant colors and life-size cutouts of super-hero and villain characters all espousing a theme of good oral habits for life.

"Our mission at The Super Dentists is to reinvent and transform the dental experience and take something that's typically feared, going to the dentist, and change the environment so kids love to visit and ultimately, build positive associations with their oral health," Hoss said.

He later launched his healthcare academy because he and his wife wanted to "completely modernize dental education and teach students a hands-on approach using the latest technologies while having our dental practice in the same building as The Super Dentists, so the students can interact and learn from actively practicing assistants and dentists."

Hoss writes music, plays the piano and has penned children's songs for The Super Dentists, where they even sell musical toothbrushes.

And as if he wasn't busy enough overseeing The Super Dentists and dental academy, promoting the book, Hoss runs several pistachio farms in the central California Valley. He is also a public speaker who holds seminars and workshops nationwide.

Closer to home, Hoss also has a plan to bring together people at Petco Park in July in an attempt to set a world's record – for group flossing.

He is also preparing to launch a line of oral care products with custom tools for all ages and different stages of development.

"After years of research and development, we are ready to launch a new company on July 31 called SuperMouth," Hoss said. "Parents will be able to customize all of the oral care products they need for every individual member of their family based on their age, risk factors and their tastes."

Hoss said that with all the advancements in medicine, science and technology during the last 30 years, "and the dizzying number of choices people have with their toothpastes, mouthwashes and other oral care products, you'd think our mouths would be the healthiest they've ever been - but that's not the case."

He noted that according to the Centers for Disease Control and Prevention, more than half of adults over age 30 and more than 70 percent of adults over age 65 experience gum disease.
 
"One reason behind this is that the current oral care product marketplace is a mess and they're not fulfilling their promises," Hoss said. "Many of them are causing more harm than good. Another issue is that dentists are not oral care product experts (as) they get no formal training, and neither are the manufacturers."

Hoss said people often end up relying on packaging designs, flavors, bold claims and the latest trends to make oral health care decisions. "To turn things around, we need to think differently and approach oral care in a completely new way," he said.
The Super Dentists

FOUNDED: 1996
CEO: Dr. Kami Hoss
HEADQUARTERS: 9737 Aero Drive in San Diego
BUSINESS: Dental practice
WEBSITE: 
thesuperdentists.com

CONTACT: (855) GO-SUPER
NOTABLE: CEO Dr. Kami Hoss developed a teeth-straightening system called Acceledontics in 2018.