ENERGY: CORPORATION MAY PARTNER ON WIND ENERGY PROJECT IN CALIFORNIA WATERS
Sempra Pursues Additional LNG Business
Tuesday, April 12, 2022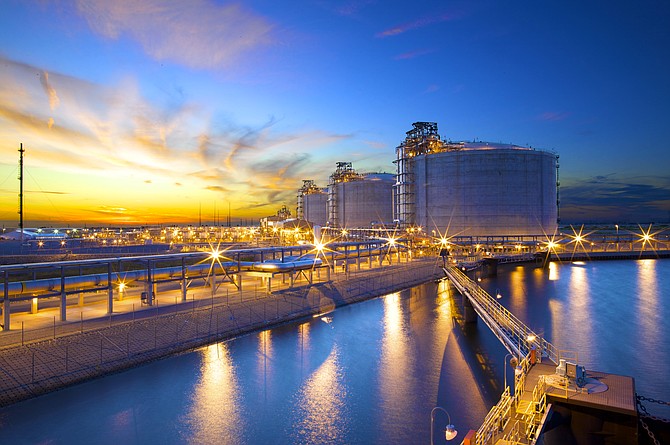 Sempra
 (NYSE: SRE) issued several announcements about its liquefied natural gas (LNG) export business in late March and early April, offering a glimpse of its business development process and potential future.

The San Diego business also announced that it might participate in a wind energy project off the coast of California contemplated by France-based TotalEnergies (NYSE: TTE).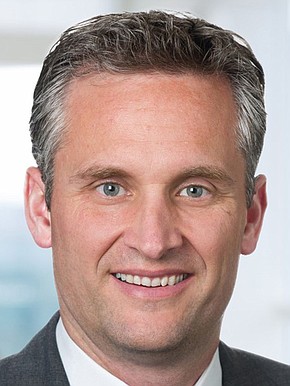 Sempra, with its headquarters in East Village, actually announced two possible joint projects with Total. The French company may elect to export LNG from Sempra's Vista Pacifico LNG plant planned for Topolobampo, on the Pacific coast of Mexico's mainland.

A memorandum of understanding for Vista Pacífico LNG contemplates TotalEnergies potentially contracting for approximately one-third of the long-term export production of the LNG facility, as well as TotalEnergies' potential participation as a minority equity investor in the project.

The news was announced on March 31.

A few days later, Sempra announced news pertaining to its Gulf Coast plant, which is already exporting LNG. Sempra announced on April 4 that it had reached nonbinding agreements with TotalEnergies, Mitsui, Mitsubishi and NYK for a second phase of its Cameron LNG plant in Louisiana. The expansion would build a fourth "train," or production line, and increase capacity on the three existing trains.

"We are excited to continue advancing Cameron LNG Phase 2 with our partners," said Justin Bird, CEO of Sempra Infrastructure. "Today's announcement represents the shared focus of the Cameron LNG partners to increase the supply of cleaner U.S. natural gas to global markets, while also facilitating the energy security of our allies."

Also on April 4, Sempra said it signed a memorandum of understanding with Korea Gas Corporation (also known as Kogas) to explore opportunities to cooperate in the global energy transition to lower-carbon and zero-carbon fuels.
An Eye Toward Europe

Geopolitical forces are influencing the announcements. As the conflict in Ukraine continues, Europe is seeking alternatives to natural gas supplied by Russia — which, according to the U.S. Energy Information Administration, is the largest natural gas exporting country in the world.

Sempra, for its part, said it wants to bring more LNG to market.

The White House issued a joint statement with European Commission President Ursula von der Leyen on March 24 which addressed providing Europe with alternatives to gas from Russia.

"We reconfirm our commitment to Europe's energy security and to accelerating the global transition to clean energy," the statement said. "Energy security and sustainability for the EU and Ukraine are essential for peace, freedom and democracy in Europe. The EU has confirmed its objective to reach independence from Russian gas well before the end of the decade while working to ensure reliable, affordable, and clean energy supplies to citizens and businesses in the EU and its neighborhood. The United States intends to partner with the EU on these efforts.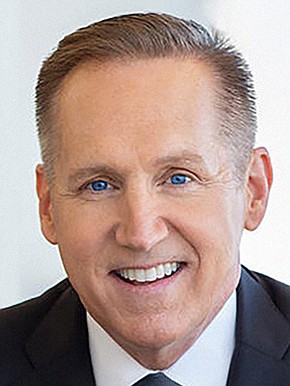 "We understand that the rapid transition to clean energy is essential to advancing EU independence from Russian fossil fuels and are committed to meeting the goals of the Paris Agreement, the objective of net zero emissions by 2050, and keeping a 1.5 degrees Celsius limit on temperature rise within reach. In line with this vision, the European Commission and United States will establish a joint Task Force to address the immediate energy security needs of the EU and accelerate the clean energy transition."

"We applaud today's announcement by President Biden and European Union President Von der Leyen on the establishment of a Task Force on Energy Security," Sempra CEO Jeffrey W. Martin said in a statement issued shortly after the White House statement. "Sempra stands with our European allies as they pursue their energy security and sustainability objectives, and we look forward to collaborating with the U.S. Administration to expeditiously bring more LNG to market."

In reporting its annual earnings in February, Sempra offered other updates on its LNG business.

It said it advanced major construction of Energía Costa Azul LNG Phase 1, an export facility near Ensenada in Baja California, Mexico. Sempra said that ECA LNG Phase 1 is on time and on budget with first LNG production expected at the end of 2024.
Sempra

FOUNDED: 1998
CEO: Jeffrey W. Martin
HEADQUARTERS: East Village
BUSINESS: Energy services holding company and parent to San Diego Gas & Electric Co.
REVENUE: $12.9 billion in 2021; $11.4 billion in 2020
NET INCOME: $1.25 billion in 2021; $3.76 billion in 2020
STOCK: SRE on the New York Stock Exchange
EMPLOYEES: 4,767
WEBSITE: 
www.sempra.com

CONTACT: 619-696-2000
NOTABLE: The Cameron liquefied natural gas export facility in Louisiana was originally an import terminal