SDBJ INSIDER
Rubio Joins Scripps Research Board
Tuesday, April 5, 2022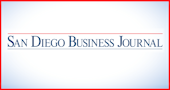 Entrepreneur and philanthropist Jennifer Rubio has been named to the board of directors at 
Scripps Research
. Rubio is the co-founder and CEO of travel lifestyle brand Away, which launched in 2016 and has been named one of Fast Company's "World's Most Innovative Companies." Rubio has an active interest in global health and in 2021, she and her husband, Stewart Butterfield, donated $25 million to UNICEF to accelerate its global COVID-19 vaccination programs.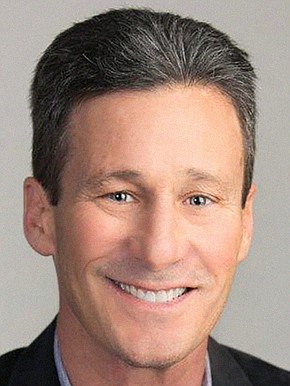 "We are delighted to have Jen join our board," said Peter Schultz, president and CEO of Scripps Research. "She brings business savvy, boundless energy, and a new perspective to the Board which will be enormously helpful as we pursue major new initiatives at Scripps Research."

"It's an honor to be able to offer my expertise to the incredible visionaries at Scripps Research, who work tirelessly on the creation and delivery of medical breakthroughs to better human health around the globe," Rubio said. "As an organization tackling the world's most dire health issues, Scripps Research is developing the next generation of leaders in science and I'm excited to offer guidance and support to the entire organization."
 
With Rubio's appointment to the board, Scripps Research will also gain the insight of Stewart Butterfield, co-founder and CEO of Slack. Butterfield will serve as an observer to the board. He, too, has long supported scientific research and medicine. In 2015, he pledged his personal shares in Slack to the Equity Giving program operated by Science World, a charitable organization promoting the STEAM (science, technology, engineering, art and math) fields.

+++
Cubic Corporation
 has tapped Michael Stahl to be senior VP integrated supply chain. In his new role, Stahl will manage and set the strategic vision for the end-to-end supply chain process and be responsible for improving the overall integrated supply chain capabilities throughout the organization.
 
Stahl will report directly to Stevan Slijepcevic, Cubic's newly appointed president and chief executive officer.

Prior to joining Cubic, Stahl was chief operating officer for GKN Aerospace's Defense Business segment. He's also served in key leadership roles with Honeywell Aerospace, MD Helicopters and Raytheon.

+++
In honor of Earth Day, which is April 22, the San Diego Business Journal will feature stories every week in April highlighting local companies and industries taking the lead in terms of sustainability practices and environmental awareness and conservation.
 
Our coverage kicks off this week with 
Jeff Clemetson's look at 'Certified B Corporations,'
 a prestigious, highly sought-after designation that recognizes companies for their social and environmental best practices related to everything from employee benefits and charitable giving to supply chain practices, input materials and carbon footprint.