ARCHITECTURE: MEDICAL PROJECTS ARE HIS SPECIALTY
Raymond Fox's Skills Are in High Demand
Tuesday, April 5, 2022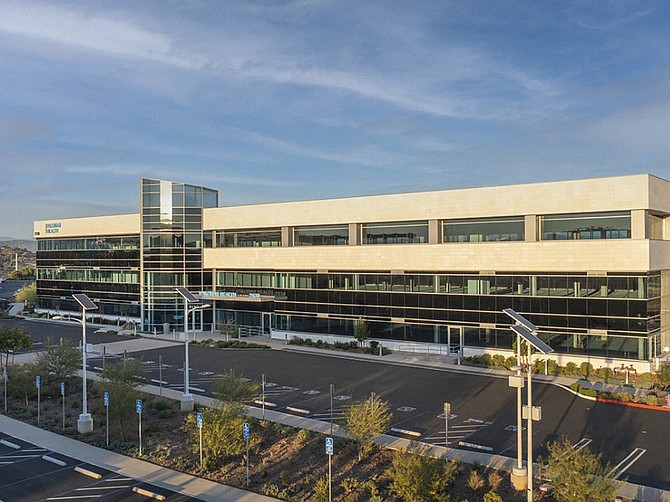 San Diego architect Ray Fox is the man medical professionals from across the country turn to when they need someone to design a new office or transform a tired old building into a model of modern medicine.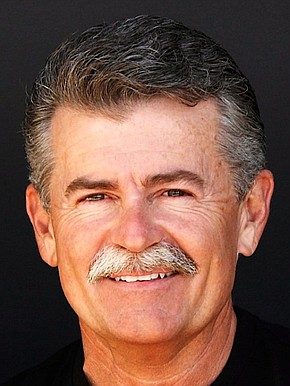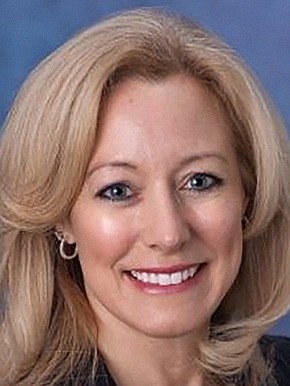 "Ray Fox is fantastic. He is super responsive, incredibly knowledgeable. His experience speaks through on every project," said Diane Hansen, president and CEO of Palomar Health – one of Fox's San Diego clients.

"We've been thrilled with what we've been able to accomplish with Ray's assistance," Hansen said. "When you're trying to move projects along very quickly, he turns things around very quickly."

Unlike some architects who are generalists that do a variety of work, Fox and his firm – 
Raymond Fox & Associates
 – are specialists, focusing on medical projects.

"We've only done medical. We've literally never done anything else," Fox said.
"We've done nearly 5,000 projects in 40 years all over the country. We've worked in 50 states. We've probably worked in 15 states year."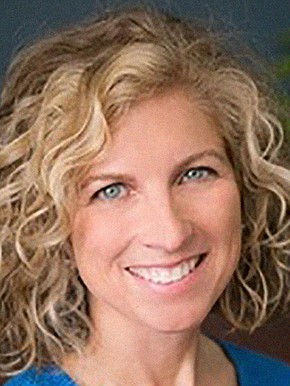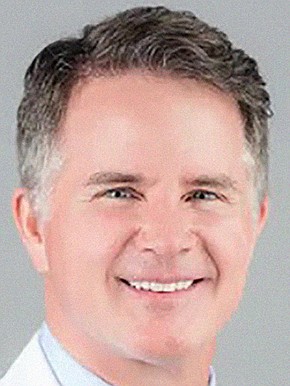 Transforming Models

Just as the medical profession has changed over time, so too has the design of the medical offices, Fox said, becoming more patient-focused.

"When we go to the doctor, we want to feel like we've been heard, we count. We don't want to feel we've been shuffled through the office," Fox said. "I'm constantly weighing, how do I make this patient's personal experience as good as possible."

Changes in technology also affects design as physicians use more sophisticated and often bigger machines.

Wendy Buchi of IGO (Infertility, Gynecology, and Obstetrics) Medical Group in UTC said that Fox has pointed out pitfalls that she wouldn't have noticed in looking for office space.

"He's actually pointed out some things that we didn't even know," Buchi said.
 For instance, when her group thought of going all-out on an open office plan that was the trend among many businesses, Fox suggested that they go with a hybrid of open spaces and private offices.

"He worked with us to redesign the physicians work space both for it to be collaborative but also so that you have a place to close the door in a difficult situation," Buchi said.

John Alexander II of Alerus Surgery Center & MedSpa in Sorrento Mesa, said that Fox transformed "kind of an ugly brutalistic building" that was originally built by a defense contractor into a welcoming building with "a very residential feel to it."

"We're routinely told by people who come into our office that it's the nicest office they've ever seen anywhere in the country," Alexander said. "People are blown away by the space."
Inspiration

Born in Montana, Fox grew up in La Mesa. He first became interested in design while taking a shop class in the seventh grade and drafting classes in high school.

"I took to drafting really easily," Fox said. "I knew what to do. I could understand perspective and three dimensional things."

He credits a high school drafting teacher, Edward Bauer, for fostering his interest.

"I could verbalize that I wanted to be an architect. I had no idea what that meant or how to get there," Fox said. "He was instrumental in edging me along."

Fox's first job out of college was working as a draftsman for a small architectural firm in La Jolla, a job he found through a newspaper ad.

From there, Fox moved to Colorado, returning to San Diego in 1981.

"While I was looking for a job, I got a phone call from a client of mine in Phoenix," Fox said. "He started literally calling his friends. I got, I don't know, 15 jobs in a month from that effort."

Raymond Fox & Associates was born.
Living Abroad

Despite his success, Fox prefers to keep the staff in his Mission Valley offices relatively small, with a workforce of 10.

"We've been as big as 28, but I hated that. I was working to keep people fed, not because it was fun," Fox said.

In his spare time, Fox rides a BMW motorcycle up and down the California coast with his wife, Bre'ann Fox, principal and senior designer of FS Design Group, a company she founded in 1992 in association with her husband's firm.

The couple live in Florence, Italy about four months of the year in a home they bought 20 years ago.

"The architecture's crazy. It's big enough to have all the amenities but small enough to be a small town," Fox said. "It's kind of anything anyone would want."
Raymond Fox & Associates

Founded: 1981
Founder and Principal: Raymond Fox
Headquarters: Mission Valley
Business: Healthcare Architectural Firm
Employees: 10
Website: 
www.raymondfox.com

Contact: 619-296-4595
Notable: Firm has completed nearly 5,000 projects.