Bankers Hill Apartments Sold
Thursday, September 30, 2021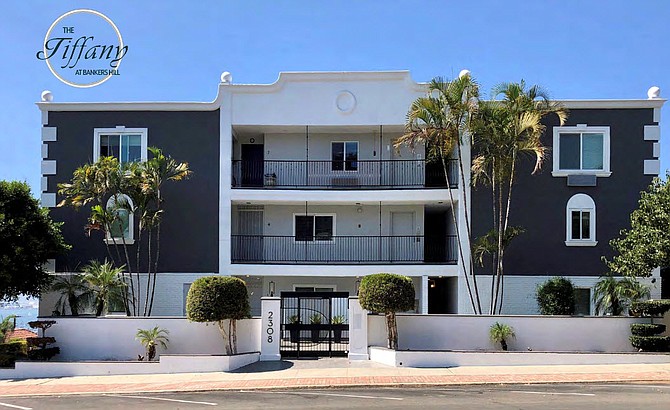 A Bankers Hill apartment building has been sold for nearly $6.9 million.
Seva Property Holdings, LLC acquired the property at 2308 Albatross St.
The seller was The Tiffany, LLC.
Renovated in 2020, the apartment building has nine two-bedroom, two-bathroom apartments.
Cody Evans of South Coast Commercial, Inc. represented The Tiffany.
The buyers were represented by Ron King of Kidder Matthews and Ryan King of Voit.