Little Italy Hotel Sold
Wednesday, September 29, 2021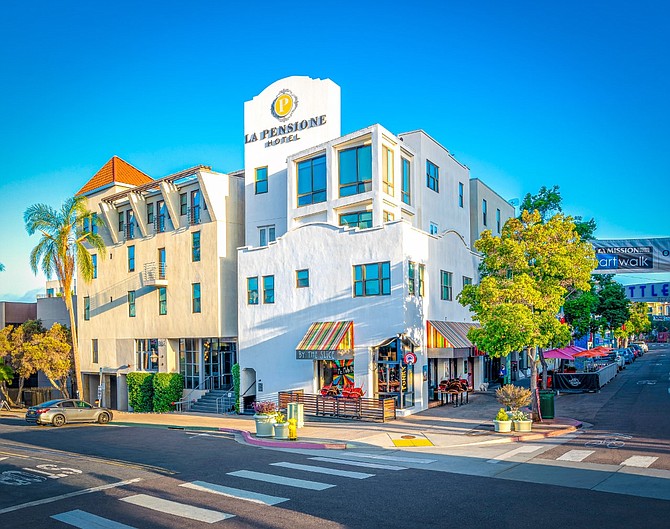 La Pensione Hotel in Little Italy has been sold for nearly $18 million.
The buyer was not disclosed.
Built in 1991, the 25,767 hotel has 67 rooms above two ground-floor restaurants – Café Italia and Mr. Moto Pizza.
The off-market sale was brokered by Paul Ahern, principal of Next Wave Commercial.
Ahern said the buyer plans to renovate the property. He said that the hotel had been owned for the past 30 years by La Pensione Partners III, LP.
He said that the owners decided to sell the hotel because of the impact and uncertainty over the COVID pandemic assurances that the buyer "would do something very special here."