MEDICINE: GROWING CO. INKS LICENSING DEAL WITH SALK INSTITUTE AND SANFORD BURNHAM PREBYS
Endeavor BioMedicines Tackles Root Cause of Diseases
Wednesday, September 29, 2021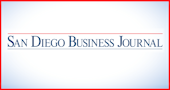 Endeavor BioMedicines
, a clinical-stage precision medicine company, signed an exclusive licensing deal with the Salk Institute for Biological Studies and Sanford Burnham Prebys for a ULK1/2 inhibitor program to broaden the company's precision oncology pipeline.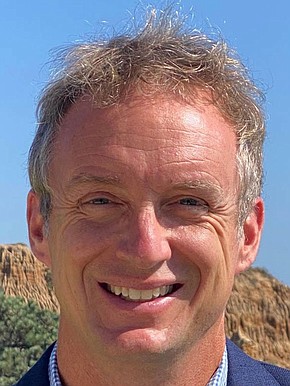 The price of the deal was not disclosed, however a company spokesperson said the terms include an upfront cash payment plus royalties. The licensing agreement offers Endeavor the right to develop, manufacture and sell in any market worldwide.
 
Endeavor launched in January and is aiming its precision medicines at the root cause of life-threatening illnesses such as idiopathic pulmonary fibrosis (IPF) and cancer.
 
With ENV-201, an orally available small molecule inhibitor of ULK1/2, under its belt, Endeavor is etching out a potential solution for patients who currently have none.
 
"The Salk Institute and Sanford Burnham Prebys have pioneered early research on the ULK1/2 pathway in RAS-mutated cancers, including those that have become resistant to current standard of care," said John Hood, Ph.D., co-founder and CEO of Endeavor.
Root Cause of Disease

Hood said that their ultimate goal is to eradicate cancer, and Endeavor is trying to do that one mutation, one rogue protein at a time by blocking the root cause of these diseases.

Rather than treating things that correlate with the disease, Endeavor is taking a step back and trying to find the root cause of the cancer on a molecular level.

"The molecular driver for cancer, when a protein is mutated that becomes pathologically active, it doesn't necessarily care that it's in your colon or your skin or somewhere else — it's still oncogenic, it can still drive all these nefarious activities," he said. "So we've got this underlying notion, historically, where we tend to focus on, 'Oh it's pancreatic or it's lung or it's colon' and that's not what's important. What's important is what's causing it."

Endeavor Bio's current pipeline of three drug candidates are focused on IPF (ENV-IPF-101), mutations in the Hedgehog pathway found in various cancer types (ENV-ONC-101) and a first-in-class mechanism small molecule drug for RAS and/or STK11-driven cancers (ENV-ONC-201).

Endeavor has raised $62 million in total funding to date and part of its Series A round went to advancing taladegib, an inhibitor of the Hedgehog pathway. On Sept. 22, Endeavor announced the dosing of its first patient in a Phase 2 trial of taladegib (ENV-101) to treat IPF.

The company also announced the appointment of Srikanth Pendyala, M.D., as chief medical officer. At the start of this year, the company launched with four employees and has now grown to a team of 10. Endeavor plans on expanding to 15 employees by the end of this year.
Building a Company with Impact

Hood has been in the San Diego biotech space for the past two decades. He and his co-founder, Miguel de los Rios, bring not only deep knowledge of cancer treatments but also perspective on building a local company that has the potential to change people's lives.

Most recently, Hood served as the co-founder and CEO of Impact Biomedicines, which was acquired by Celgene Corporation for $7 billion in 2018. Prior to Endeavor, de los Rios was founder and CEO at Rift Biotherapeutics, a therapeutic antibody company focused on cancers.

The growth of Endeavor and this licensing deal also illustrates the collaborative nature within San Diego's academic and commercial life sciences community.

"It is the right time to pass the baton to Endeavor for late preclinical and clinical development, and it underscores the strength of San Diego's biotech ecosystem for the benefit of patients who have significant unmet medical need," said Reuben Shaw, Ph.D., professor, Molecular and Cell Biology Laboratory, William R. Brody Chair, Salk Institute for Biological Studies.
Endeavor BioMedicines

FOUNDED: 2021
CEO: John Hood, Ph.D.
HEADQUARTERS: Solana Beach
BUSINESS: Clinical-stage precision medicine company targeting the core drivers of multiple terminal diseases including oncology and fibrosis.
EMPLOYEES: 10 employees
WEBSITE:
endeavorbiomedicines.com
NOTABLE: Endeavor launched in January with a $60M+ Series A funding round.
CONTACT: info@endeavorbiomedicines.com