LEADERSHIP: POSITION CREATED TO ALIGN NONPROFIT'S 'PROGRAMMATIC AND GOVERNANCE' DECISIONS
SDREDC Taps Lisette Islas for New 'Inclusive Growth' Role
Monday, September 27, 2021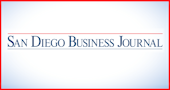 The
 San Diego Regional Economic Development Corporation
(EDC) has appointed Lisette Islas as its first-ever vice chair of inclusive growth.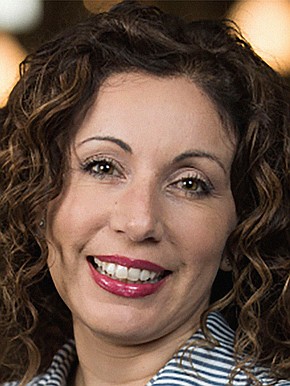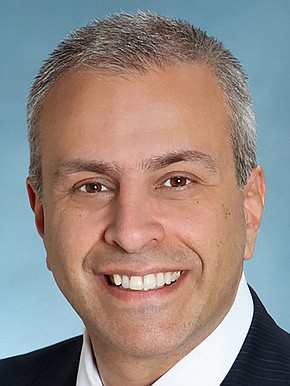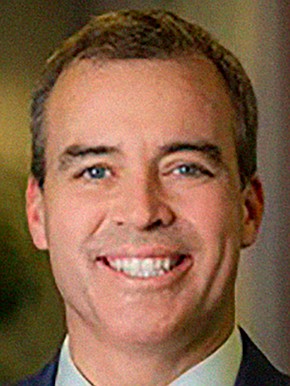 "As San Diego begins to recover from a global pandemic that has disproportionately impacted small businesses and people of color, the region must double down on its inclusive growth goals by creating skilled talent, economically stabilizing jobs and thriving households," said Julian Parra, EDC board chair.
"Unanimously approved by the board of directors, EDC is proud to welcome Lisette," Parra added. "With a career grounded in inclusion and community, she is the perfect person for the job—prioritizing programs that ensure an economic recovery that affords all San Diegans opportunities." 
The EDC is an independently funded nonprofit whose mission is to grow the San Diego economy and enhance the region's economic prosperity and global competitiveness.
An EDC board member since May 2018, Islas serves as executive vice president and chief impact officer at MAAC, a San Diego nonprofit that provides local programs and advocacy in the areas of health, education, workforce development and housing.  
Aligning Programmatic, Governance Decisions

With more than twenty years of experience working in community development and philanthropy at leading, local organizations including the Jacobs Center for Neighborhood Innovation and San Diego Grantmakers (now Catalyst), Parra said Islas is passionate about helping underserved communities be "more prosperous and civically engaged."  
In her new role, she will ensure alignment between EDC programmatic and governance decisions, and track progress toward the organization's inclusive growth goals.
"Everything we do as an economic development organization ties back to our inclusive growth priorities," said Mark Cafferty, president & CEO, San Diego Regional EDC. 
"Our time, resources and programs are devoted to building a strong local talent pipeline; equipping small businesses to compete; and addressing the affordability crisis," Cafferty said. "We need to build bridges to underserved communities that are real and authentic -- and nobody can build those bridges better than Lisette. She has an amazing background in economics."
Launched in 2018 as part of a partnership with the Brookings Institution, EDC's Inclusive Growth Initiative outlines the region's economic priorities and makes the business case for economic inclusion by the region's major corporations, employers and business anchors.
Inclusion Necessary to Fuel Region's Growth

"It's been a 5- or 6-year journey to get to this point, to think of inclusion as one of the cornerstones of our economic development," Cafferty added. "Our current board chair wanted to make a strong statement in making this appointment now."
Board Chair Parra said the innovation economy has made San Diego more prosperous than many other cities but that economy is "not accessible" by the fastest-growing segment of the region's population.
To fuel the region's recovery and growth, Parra said it's crucial to build a coalition of diverse stakeholders committed to programs that are "demand-driven, employer-led and outcomes-based."
The programs, he added, should be committed to building a strong local talent pipeline, equipping small businesses to compete and addressing San Diego's "affordability" crisis.
"Every crisis and recovery that the U.S. economy has endured has increased systemic poverty and widened inequalities in Black and Brown communities," Islas said. "As I take on this new role with EDC, I'm committed to working together with the region's leading employers to get this recovery right. San Diego's economic competitiveness depends on it."
In her new role, Islas will be supported by five officers as part of EDC's Governance Committee: Chair, Julian Parra; Vice Chair, Rob Douglas, president and COO, ResMed; vice chair, Jennie Brooks, senior VP, Booz Allen Hamilton; treasurer, Phil Blair, president and CEO at Manpower San Diego; and secretary, Tom Seidler, SVP community & military affairs, San Diego Padres.
San Diego Regional EDC

Founded: 1964
Full-time employees: 22
CEO: Mark Cafferty
Headquarters: Downtown San Diego (530 B Street)
Website:
www.sandiegobusiness.org
Contact: (619) 234-8484
Notable: San Diego's World Trade Center operates as an EDC affiliate