BIOTECH: CO. TO REMAIN IN S.D.
Agena Acquired for $300M
Monday, September 27, 2021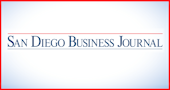 San Diego-based
Agena Bioscience, Inc.
agreed to be acquired by
Mesa Laboratories, Inc.
(NASDAQ:MLAB) for a purchase price of $300 million. The deal is an all-cash transaction funded by Mesa's cash on-hand and proceeds from its credit facilities, according to the Sept. 14 announcement.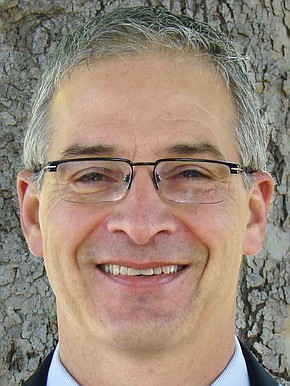 Mesa Labs is a public company based in Lakewood, Colo. that designs and manufactures critical quality control solutions for the pharmaceutical, healthcare and medical device industries. Agena is a private molecular diagnostics tools company that develops, manufactures and supplies highly sensitive, low-cost, high-throughput, genetic analysis solutions.
At the close of the deal, Agena will remain in San Diego and become Mesa Lab's new Clinical Genomics Division. The transaction is expected to be completed by the end of this year during Mesa's third fiscal quarter ending Dec. 31, 2021.
Agena Bio's CEO, Pete Dansky will head up the new Clinical Genomics Division at Mesa.
"Our robust technology platform along with deep customer partnership has been the foundation of our success," Dansky said. "We built our company based on a strong team-oriented values system, and we see a great fit with the Mesa culture. We look forward to working with the Mesa team to expand the applications we deliver and innovate new technologies for clinical genomics."
PCR and Mass Spec Technology

Founded in 2014, Agena Bioscience has nearly 200 employees and its customers include some of the largest and most prestigious molecular genetics and public health laboratories.
Dansky said that they are the only company in the world that uses a combination of mass spectroscopy and multiplex PCR in genetic testing. He explained that a PCR reaction targets the DNA area of interest and the mass spectrometer provides a measurement based on mass rather than fluorescence.
Together, on Agena's MassARRAY System this technology allows labs to deliver reliable results to patients quickly and economically. Compared to other genetic testing methods like next generation sequencing, the MassARRAY helps laboratories detect known genetic targets in a matter of hours without complex analysis and high cost.
"From a practical perspective, this technology provides a high-throughput, accurate, and low-cost solution to improve decision making and lab economics," Dansky said.
In addition to the platform's core applications in pharmacogenetics, testing for hereditary diseases like cystic fibrosis and tumor profiling in oncology, the company developed a solution to detect SARS-CoV-2.
Accelerating Genomic Solutions

During the first 12 months of Mesa's ownership, Agena is expected to bring in between $63 million to $67 million of revenues, excluding the impact of COVID-19 revenues, according to the announcement. In addition, Agena is expected to deliver $3 million to $5 million of COVID-19 related revenues during the first year.
Mesa Labs' President and CEO, Gary Owens said that Mesa's vision is to accelerate the application of genomic information to translate to real world clinical solutions. Their investment in the San Diego company "will help the Agena team to continue to rapidly scale both commercially and operationally," Owens said.
"Agena is on a strong growth trajectory which will inevitably result in additional investment in its San Diego home," he said. "Additionally, the broader Mesa business is heavily involved in biotech and we see great potential to enhance our Southern California presence now that we have a well-established physical infrastructure to leverage."
Agena is also expected to "deliver high single-digit organic revenues growth over the next several years and excluding the impact of purchase accounting, generate gross profit percentages in the mid to high 60s," according to the announcement.
Agena Biosciences

FOUNDED: 2014
CEO: Pete Dansky
HEADQUARTERS: La Jolla
BUSINESS: Molecular diagnostics tools company that develops, manufactures, and supplies highly sensitive, low-cost, high-throughput, genetic analysis solutions.
EMPLOYEES: Nearly 200 employees
WEBSITE:
agenabio.com
NOTABLE: Agena's customers include some of the largest and most prestigious molecular genetics and public health laboratories.
CONTACT: 858-882-2800
Mesa Laboratories Inc.
FOUNDED: 1982
CEO: Gary Owens
HEADQUARTERS: Lakewood, Colo.
BUSINESS: Industrial process instruments manufacturer company
EMPLOYEES: 450 employees globally
WEBSITE: 
mesalabs.com
STOCK: MLAB (NASDAQ)
REVENUE: $34.92 million (Q1 2022)
NOTABLE: Mesa products are used in bioanalysis workflows in the top 100 pharma/biopharma companies globally to help enable safer and more efficacious FDA approved therapeutics.
CONTACT: 303-987-8000