PROPERTY: $44.6M DEVELOPMENT TO KICK OFF SERIES SLATED FOR REGION
San Marcos Affordable Housing Project Starts Construction
Thursday, September 23, 2021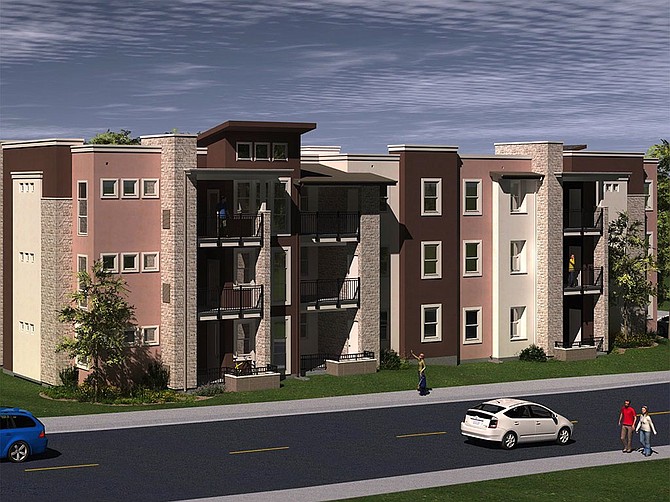 A $44.6 million housing complex in San Marcos – Villa Serena – will kick off a series of affordable housing projects scheduled to start construction in San Diego County over the next year by 
National Community Renaissance
.

Based in Rancho Cucamonga, the nonprofit National CORE also has affordable housing projects slated for Escondido and the San Diego community of Nestor.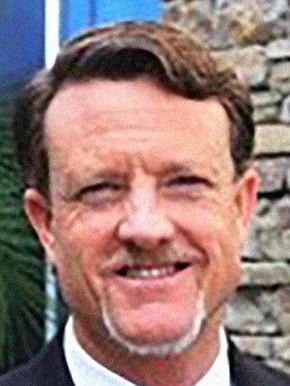 "We've got a lot going on," said John Seymour, vice president of National CORE.

The agency in August started construction of Villa Serena at 340 Marcos St., replacing what had been an aging apartment complex known as Lido Imperial, Seymour said.

People who lived in the old apartment complex were temporarily relocated and many will move into Serena when it's finished, Seymour said.

"Those would have the first right of refusal," Seymour said. "If there's available space, we would start a first-come, first-serve list. We probably won't start that until maybe a year from now, by September or October 2022."
Waiting List

Demand for affordable housing is so strong that the number of people applying for apartments far exceeds the number available.

Seymour said more than 1,500 people signed onto a waiting list for a housing project that National CORE recently completed in the San Diego neighborhood of Encanto.

"I wouldn't be surprised if we have 1,500 (at Villa Serena)," Seymour said. "It's sad, but it's not shocking."

The three-story Villa Serena will have 85 apartments to start in a mix of one-bedroom, two-bedroom and three-bedroom apartments, Seymour said.

A second phase will add 63 apartments. The project has two sections divided by Marcos Street, as was the complex it replaces, which had 136 apartments.
 
Amenities in Villa Serena will include a 1,933 square-foot community room.

Once both phases are completed, Villa Serena will have 30 one-bedroom apartments, 71-two-bedroom apartments, 45 three-bedroom apartments and two apartments for building managers.

Reconstruction of the building with 85 apartments should be finished by fall 2022, Seymour said.
Construction of the second building will likely start within the next two years, Seymour said.

"We hope to be under construction by September of 2023 and finish by March of 2025," Seymour said.
Family Centric

San Marcos Mayor Rebecca Jones said Villa Serena "will better meet the specific housing needs of the neighborhood and the community's residents."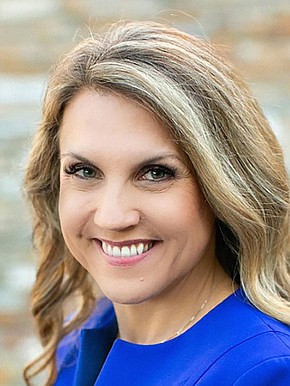 By including a good number of three-bedroom apartments, Villa Serena will "better meet the needs of the family-centric neighborhood."

The apartments in Villa Serena will be earmarked for individuals and families with annual incomes of 30% to 60% of the area median income.

For one person, the annual median income range would be $24,300 to $64.700. For a family of four, it would be from $34,650 to $92,400.

Eight apartments will be set aside for young adults aging out of the foster care system.
"A lot of them are at risk of homelessness," Seymour said.

The Hope through Housing Foundation will provide services to Villa Serena residents.
 
The architect on Villa Serena was Wayne Davis, principal and president of DGA architects, Seymour said.
Coming Soon

Affordable housing projects next up by National CORE are Valley Senior Village in Escondido, a $21.4 million complex that will have 50 apartments earmarked for frail and formerly homeless senior citizens who are 62 or older.

Seymour said construction of Valley Senior Village is set to start with a groundbreaking in December and finish in July 2023.  He said Valley Senior Village is a joint project by National CORE and San Diego Community Housing Corp.

In partnership with the San Diego Housing Commission, National CORE plans to start construction in March 2022 on Nestor Senior Village, a $31.5 million project in the San Diego community of Nestor, Seymour said.

The nearly 2.9-acre site is being leased from the Nestor United Methodist Church.

Nestor Senior Village would have 73 studio apartments for low income tenants and two manager's apartments, Seymour said, with construction set to finish in August 2023.

The Nestor project would be for seniors with some form of mental illness. Services would be provided by Casa Familiar and Nestor United Methodist Church, Seymour said.

The architect on Valley Senior is Studio E Architects, Seymour said. He said Noah & Associates is the architect on Nestor Senior Village.
National CORE

Founded: 1992
CEO and President: Steve PonTell
Headquarters: Rancho Cucamonga
Business: Affordable housing developer
Revenue: $80 million 2019; $83 million 2018
Employees: 350
Notable: National CORE owns and manages nearly 9,000 affordable, senior and market-rate apartments in California, Arkansas, Texas and Florida.
Website: 
www.nationalcore.org

Contact: info@nationalcore.org; 909-483-2444