CIVIC: FUELING DRIVE TO PREPARE CONVOY STREET FOR FUTURE GROWTH
Artwork Aims to Inspire Kearny Mesa to Greatness
Wednesday, September 22, 2021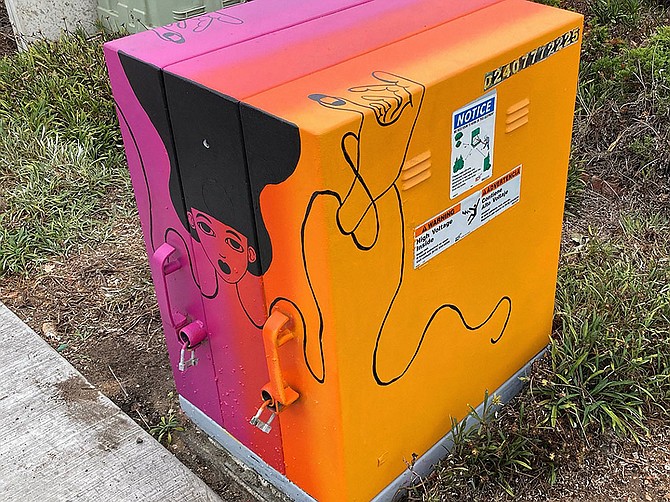 Local artists are painting utility boxes throughout Kearny Mesa in what community leaders hope will help fuel a drive to turn the area into another Little Italy or Gaslamp Quarter.
Ellington Inline - does not appear at preview 

"We've been talking about art for a long time and just trying to find mechanisms and ways to make it happen. This has been years in the making," said Wesley Quach, program manager and advisor of the 
Asian Business Association of San Diego
.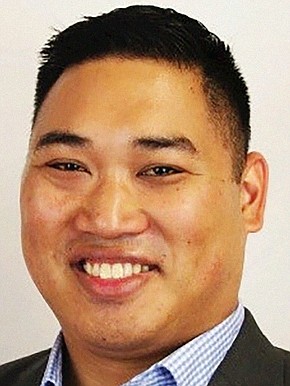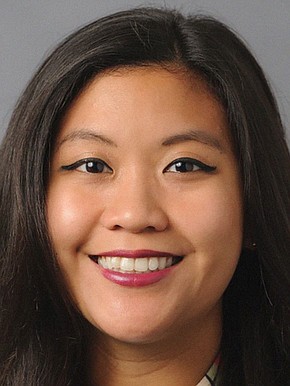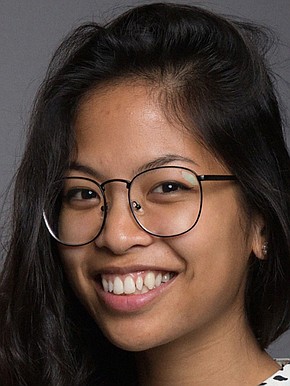 "Part of it is to beautify Convoy Street, make it more walkable, give people more reason to walk Convoy Street," Quach said. "It adds a lot more character and personalization."

A long-awaited update to the Kearny Mesa Community Plan that was adopted in November 2020 is expected to bring new development and redevelopment projects to the area by increasing density limits and encouraging mixed-use projects that combine residential and commercial elements.

"A lot of Convoy has been rezoned to allow for future mixed-use projects, including housing," Quach said. "That's going to be a really cool thing in the future, seeing as we need a neighborhood with parks and trees."
Hope

The utility box art project was sponsored by the Asian Business Association of San Diego, the Convoy District, San Diego Gas & Electric and Cox Communications.

"The passage of the new community plan for Kearny Mesa late last year, which will bring vitality through thousands of new homes and jobs being created in the neighborhood, is progress that warrants celebration," said Lauren Garces of the Asian American Business Association and the Convoy District Partnership.

"The COVID-19 pandemic has meant we need to find creative ways to mark progress, create unity and honor our community," Garces said. "What better way to express our feelings and create a dialogue about the great changes to come through art that everyone can enjoy?"

The utility box project "supports the idea of making our neighborhood more walkable and gets people to come and visit," Garces said.

Karen Alleluia, who painted one of the utility boxes, said her work is already drawing attention of passers-by as organizers of the project had hoped.

"With my box alone, I was able to get people to drop by and also drop by the business next to it," Alleluia said.

With a painting of people holding each other up – two children and two older adults – Alleluia said she wanted to deliver a message of hope at a time when there has been a rise in hate crimes against Asian-Americans.

"I want to say that every small step that we take to move forward, every action that we make to become a more stronger, more accepting society really does matter," said Alleluia, who is a second generation Filipino-American. "This project is a reminder to everyone passing by that we need to be more accepting."

Longer term, Quach and others would like to see some sort of monument marking the Convoy portion of Kearny Mesa, ideally, an arch that would stretch over the street similar to one on Fifth Avenue downtown that marks the Gaslight Quarter.

"This is something we're going to actively work for," Quach said. "A lot of people think Convoy is part of Clairemont. Branding for the area is really important."
Reimagining

To turn Convoy Street into a walkable neighborhood, Quach said he could see eliminating one lane of traffic to widen sidewalks and installing benches and trees, "bringing the storefronts to the street just like in a proper city."

The community plan update is already drawing attention from investors, said Rachel Parsons, a managing director of institutional sales for Berkadia.

"Many Kearny Mesa owners are reimagining their properties for the future, more of a walkable scene, more of a live, work, play environment," Parsons said. "You've got a retail scene, an employment market. What don't have is a lot of residential. The community plan update is trying to convert work play into work, play live."

The plan update "allows residential in areas that previously it wasn't allowed," Parsons said, adding that Convoy Street and Clairemont Mesa Boulevard in particularly have been opened up for residential and mixed-use development.

"Multi-family developers are going to be building new, mixed-use projects. It's exciting. The framework's been set and the future is really exciting for Kearny Mesa," Parsons said. "They still have some sections that are going to remain industrial to preserve that job base."
Asian Business Association of San Diego

Founded: 1990
President and CEO: Jason Paguio
Headquarters: Kearny Mesa
Business: Business organization
Employees: 20
Members: 600
Notable: The Asian Business Association represents more than 30,000 Asian Pacific Islanders who own businesses throughout San Diego County
Website: 
www.abasd.org

Contact: 858-277-2822