CONTRACT FUNDS GLOBAL HAWK PROGRAMS FOR JAPAN AND SOUTH KOREA
Northrop Grumman Secures $39.8M Deal
Tuesday, September 21, 2021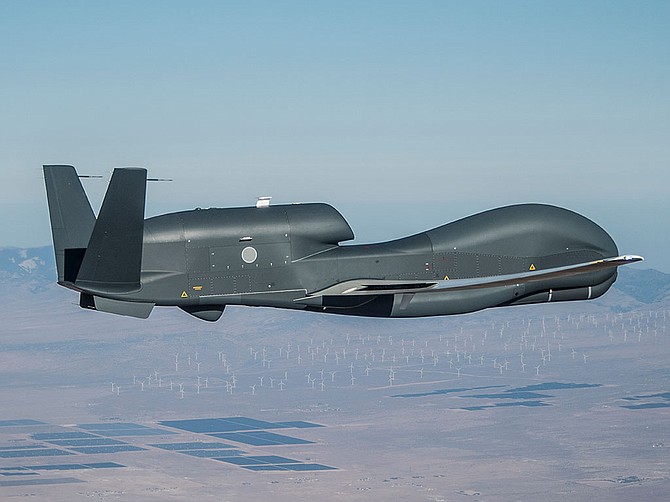 The U.S. Air Force awarded 
Northrop Grumman Corp.
 a $39.8 million modification to a previous contract for both the Japan and Republic of Korea Global Hawk Program. This is a cofounded joint Foreign Military Sales program. The contract provides for the co-development, test and integration of the Mode 5 software for the Republic of Korea and Japan Global Hawk fleets. The location of performance is San Diego with integration efforts completing in both Misawa Air Base, Japan; and Sacheon Air Base, Republic of Korea. The base award work is expected to be complete by July 31, 2023. The Air Force Life Cycle Management Center, Global Hawk Division, at Wright-Patterson Air Force Base, Ohio, awarded the contract, announced on Sept. 1.
MemComputing Receives NASA Award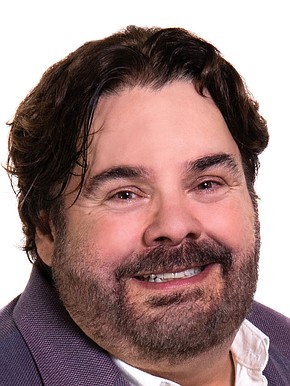 NASA has awarded MemComputing Inc. a Phase I Small Business Innovation Research (SBIR) contract. Financial terms of the contract were not disclosed. The project will identify applications where MemComputing's Virtual MemComputing Machine can accelerate NASA's supercomputing workloads for large-scale numerical simulation.

"We're looking forward to working with NASA," said John Beane, CEO of MemComputing. "NASA relies heavily on supercomputers today and is pushing their boundaries. NASA has also studied quantum computers to determine the advantages they may see when quantum computers become a reality. We will demonstrate the power and efficiency of our cloud-based Virtual MemComputing Machine and how it currently provides the performance expected of quantum computers."

During the six-month Phase I, MemComputing will demonstrate to NASA's Advanced Supercomputing Division its ability to address a relevant, intractable computational benchmark.

Similar to what MemComputing has already done with the U.S. Air Force/Space Force, the goal is that Phase I leads to a Phase II SBIR grant. Phase II would provide follow-on funding by, and infusion into, NASA's high-end computing projects: the High-End Computing Capability project at Ames and the Scientific Computing project at Goddard. Ultimately, a successful Phase II could lead to a sole-source contract between MemComputing and NASA.
Air Force Taps Evergreen Joint Venture

The U.S. Air Force awarded Evergreen JV of San Diego — as well as seven other businesses — contracts for architect and engineering services. Under the indefinite-delivery/indefinite-quantity multiple award task order contracts, the eight firms will be able to bid on up to $2 billion worth of work. This contract supports the Air Force stateside infrastructure design and construction missions, and work will be performed stateside, including in U.S. territories. This award is the result of a competitive small business acquisition. The Air Force Civil Engineer Center at Joint Base San Antonio in Lackland, Texas, awarded the contract, announced on Aug. 31.
Kleinfelder-Stantec Supports Army

A joint venture from San Diego, Kleinfelder-Stantec USACE, will compete with three other California businesses for each order of a $110 million U.S. Army contract for architect-engineer services. Bids were solicited via the internet with six received. Work locations and funding will be determined with each order, with an estimated completion date of Sept. 12, 2024. The U.S. Army Corps of Engineers of Sacramento awarded the contract, announced on Sept. 14.
BAE Systems to Advance Software

The U.S. Air Force awarded BAE Systems Inc. of Rancho Bernardo a $7.9 million contract for research and development to advance four key analytic capabilities within the current Maintenance Aware Design environment system, built off the Insight multi-intelligence (multi-INT) exploitation framework. Work is expected to be completed by Dec. 1, 2025. The Air Force Research Laboratory at Wright-Patterson Air Force Base in Ohio awarded the contract, announced on Aug. 26.
Public Safety Deal for Genasys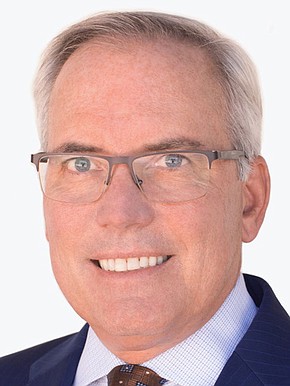 Genasys Inc. (Nasdaq: GNSS) announced on Aug. 10 that it received a five-year public safety alert software services contract from the municipality of Longueuil, Montreal's second largest suburb and the fifth largest city in Quebec. Financial terms of the deal were not disclosed.

 "Our Genasys Emergency Management (GEM) software service will deliver alerts and warnings to Longueuil residents through SMS, email and phones during disasters and other crisis situations," said Richard Danforth, CEO of Genasys. "We're replacing an incumbent system due to GEM's better mapping and contact management, and overall ease of use."

Genasys serves defense and government clients. A significant portion of its business is from its LRAD long-range voice broadcast system.