National City Apartment Building Sold
Tuesday, September 21, 2021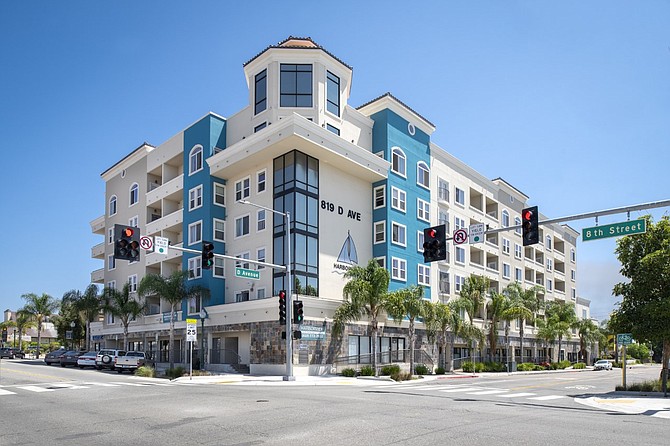 A National City apartment building with commercial space on the lower level has been sold for $32 million.
Built as a condominium project but operated as apartments, Harborview Luxury Condominiums, 8190 D Ave. was acquired by 819 D Avenue Partners, LLC.
The seller was Harborview Partners, LLC, which bought the building in January 2016 for $22 million.
The building has 83 apartments and five commercial suites.
Rita Lancaster-Hannah, vice president of ACRE Investment Real Estate Services, represented the seller.
The buyer was represented by William Anderson, principal and founder of ACRE.