BIOTECH: FIRM INVESTS IN RNA TREATMENTS
Replicate Bioscience Exits Stealth Mode
Monday, September 20, 2021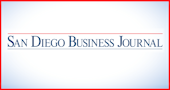 Replicate Bioscience
, a startup developing a pipeline of RNA-based treatments, exited stealth mode on Sept. 8 with $40 million in Series A backing its launch.

The Series A funding came from Apple Tree Partners (ATP), a life science venture capital firm, with offices in New York, London, San Francisco and Cambridge, Mass.

The San Diego company's core technology relies on self-replicating RNA (srRNA), which copy themselves inside the body's cells and instructs the cells to make therapeutic proteins that aid the immune system.

The messenger RNA (mRNA) COVID-19 vaccines developed by Pfizer and Moderna have put RNA technology in the mainstream conversation — now, Replicate Bioscience makes the case for a broader application of this technology and illustrates the growth potential of companies in this space.
Attention on RNA

Nathaniel Wang, Ph.D., CEO and co-founder of Replicate Bioscience has been working in the field of RNA and nucleic acid technology for at least a decade.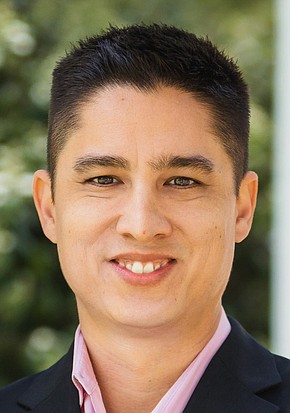 "Prior to the pandemic hitting, and definitely partway through that process you can feel that all of a sudden, there was a lot more understanding from everybody in all quarters about what RNA technology was," Wang said. "And so you shifted from explaining what RNA was from a therapeutic standpoint to some of the nuances of it."

Replicate Bioscience is developing a pipeline of srRNA solutions that tackle drug-resistance in cancer, and treat autoimmune and inflammatory disorders and other diseases.

"ATP has been following advances in RNA therapeutics for years," said Seth Harrison, M.D., founder and managing partner at ATP. "Replicate Bioscience aligns with ATP's practice of forming new companies that deploy a startlingly original platform to translate emerging science into human therapeutics in practical and elegant ways, and we have created or founded several other RNA-focused companies soon to be announced."

ATP is a life science venture capital firm founded in 1999 and currently has $2.65 billion in committed capital.
 
"The pandemic has accelerated broader interest and activity in RNA therapeutics, but their potential goes far beyond infectious diseases," Dr. Harrison said.

Wang added that before the pandemic, the field of RNA was "sort of stumbling along," there was skepticism about whether the tech could scale and some companies were diversifying beyond RNA. However, the COVID-19 vaccines illustrated that fundamentally the technology is safe and could be scaled globally which leaves the door open for new possibilities for RNA drugs, Wang said.
Expanding Possibilities

While the company officially launched last week, it started back in February 2020. Wang said that they have worked to make an srRNA platform from scratch that makes these therapeutics broadly accessible to patients.

The difference, Wang explained, in their technology is the self-replicating aspect of the RNA. He said that the self-replicating RNA is about a million times more potent than current RNA technologies and thus requires a million fold lower dose.

Replicate Bioscience currently works out of BioLabs, a co-working space for life science start-ups, in La Jolla and plans on moving out at the start of next year, Wang said.

The company has four drugs in the pipeline for indications of breast cancer, solid tumors, lung cancer and autoimmune and inflammatory disorders. Wang said funding from ATP will help the company move multiple programs into the clinic and they expect their first clinical entry in the second half of next year.
Replicate Bioscience
FOUNDED: 2020
CEO: Nathaniel Wang
HEADQUARTERS: La Jolla
BUSINESS: Startup that uses synthetic biology to design unique self-replicating RNAs (srRNAs) to fight disease.
EMPLOYEES: 8 employees
WEBSITE: 
replicatebioscience.com

NOTABLE: The company was founded by industry veterans with deep experience in synthetic biology and genomics.
CONTACT: info@replicatebioscience.com