Spreckels Theater to be Operated by ASM Global
Friday, September 17, 2021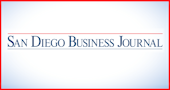 San Diego's Spreckels Theatre has announced it will be operated by ASM Global, a venue and event management company based in LA. ASM's portfolio also includes Pechanga Arena San Diego.
"We love being part of the San Diego community," said Chuck Steedman, ASM Global's executive vice president, strategy and development. "There is no finer city, and we're excited to build upon our work at San Diego Sports Arena and grow the spectacular entertainment choices and experiences available to audiences that live and visit here."
"ASM is excited to play a role at two of San Diego's most iconic entertainment venues and, alongside community partners, to make a real difference for families throughout the city," Steedman added.
A joint venture sponsored by affiliates of Taconic Capital Advisors and Triangle Capital Group is planning extensive renovations for Spreckels Theatre.
Founded in 1912, the 1,463-seat, six-story Spreckels Theatre was the brainchild of philanthropist John D. Spreckels; it was constructed to commemorate the opening of the Panama Canal for the Panama-California Exposition held in San Diego in 1915.
Travel & Hospitality reporter Mariel Concepcion can be reached at mconcepcion@sdbj.com or 858-634-4625.