Sorento Mesa Life Science Building Sold
Friday, September 17, 2021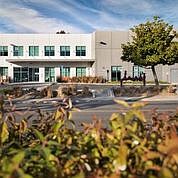 A Sorrento Mesa lab building has been sold for $15.9 million.
Miramar Capital based in Santa Monica bought the 24,200 square-foot buildking at 6650 Nancy Ridge.
The seller was Drawbridge Realty based in San Francisco.
Nick Psyllos, managing director of JLL Capital Markets represented Drawbridge Realty. He was assisted by Grant Schoneman and Chad Urie of JLL.
Olga Walsh, JLL Capital Markets director, arranged financing for the buyer.
Drawbridge Realty renovated the building after acquiring it out of bankruptcy in 2013 for about $2 million.
The building was leased in February to LumiraDX, a medical diagnostics firm based in London.