THE $70M CO. MOVES TO WELLS FARGO PLAZA DOWNTOWN
Tipsy Elves Clothing Finds New Home
Thursday, September 16, 2021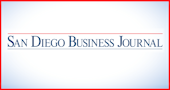 Tipsy Elves Clothing
, the $125 million company that designs creative and memorable apparel, has found a new home.

Founded in 2011, the corporation has moved its headquarters from Irvine Company's Symphony Towers in Downtown to Irvine Company's Wells Fargo Plaza located in the East Village. The 7,500 square foot office is on the 14th floor of the 24-story building and will provide a much-needed larger space for the rapidly growing business.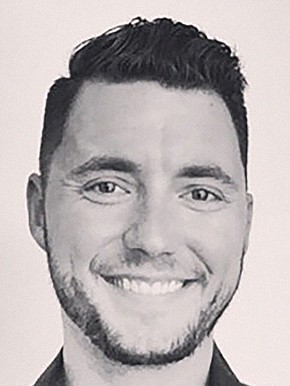 Jordan Williams of Strom Commercial, a San Diego-based real estate company, represented Tipsy Elves in the deal.
Creative and Aesthetic Vibe

"The appeal of Wells Fargo Plaza was that sweet spot of a space that provides a creative and aesthetic vibe and security," said Gavin Sorey, director of people for Tipsy Elves. "We weren't sure we could find that, but we've found a space that is really well suited to our needs. We have some pockets of ocean view and can see out to Point Loma and over to some of the mountains. The amenities were really appealing to us as well, including the fitness center and the outdoor space/patio work and gathering spaces."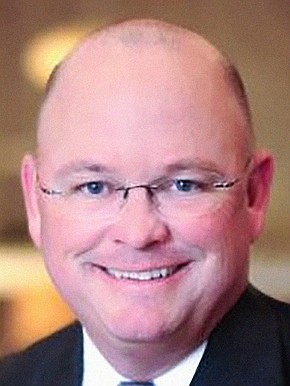 Added John Turner, regional vice president at Irvine Company Office, "we are thrilled to partner with a home-grown San Diego company and look forward to providing them with the healthiest possible workspace to accommodate their continued growth."
Ugly Christmas Sweaters

Tipsy Elves was co-founded by friends Evan Mendelsohn and Nick Morton, a lawyer and a dentist, respectively, who met while attending University of California San Diego.
 Inspired by the holiday trend, it started off as just an ugly Christmas sweaters business but has since expanded to designing creative and memorable apparel for many holidays and occasions.

In 2013, Tipsy Elves appeared on ABC's "Shark Tank" and received a $100,000 investment from Robert Herjavec, a Canadian businessman and investor on the show, in exchange for 10% stake.
 
That year, the company did $3 million in sales, up from $1 million its first year. Ever since then, it has been on a fleeting upward growth trajectory. In 2019, Tipsy Elves sales were $125 million, according to USA Today, making it Hervajec's most lucrative "Shark Tank" deal to date.
Tipsy Elves Clothing

FOUNDED: 2011
FOUNDERS: Evan Mendelsohn and Nick Morton
HEADQUARTERS: Downtown
BUSINESS: Designs creative and memorable clothing.
REVENUE: $125M in sales by 2019.
EMPLOYEES: 20
WEBSITE:
 www.tipsyelves.com

NOTABLE: Shark Tank's Robert Herjavec invested $100,000 into the company in 2013.
CONTACT: info@tipsyelves.com