Cue Health to Sell 12 Million Shares in IPO
Thursday, September 16, 2021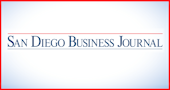 Cue Health announced that it will sell 12.5 million shares of common stock, according to the company's amended IPO form S-1/A filed on Sept. 15. The San Diego biotech estimates that its initial public offering of common stock will be priced in range of $15 to $17 per share with a proposed maximum aggregate offering price of $244 million. 
Cue Health was founded in 2010 and its recent revenue growth has been driven by its offering of a rapid COVID-19 molecular diagnostic test, the Cue COVID-19 Test. Underwriters for Cue's IPO include Goldman Sachs & Co. LLC, Morgan Stanley & Co. LLC, and Cowen and Company, LLC. 
The local diagnostic company previously filed its IPO on Sept. 1. Cue Health plans on listing its common stock on the Nasdaq Global Market under the ticker symbol "HLTH."