BIOTECH: SAN DIEGO CO. JOINS BICO'S BIOPRINTING BUSINESS
Advanced BioMatrix Acquired for $15 Million
Thursday, September 16, 2021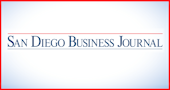 Advanced BioMatrix
, a San Diego biotech that creates products for 3D applications including cell cultivation, cell assays and bioprinting, was acquired by 
BICO Group AB
 (STO: BICO) for approximately $15 million.

BICO — a publicly traded bioconvergence company that designs and supplies technologies and services to enhance biology research — acquired all outstanding shares of Advanced BioMatrix on a cash and debt-free basis. Additionally, the sellers may also receive a maximum additional earn out of $3 million in cash based on milestones over a three-year period.
This deal marks the sixth acquisition in 2021 for BICO, a biotech startup with headquarters in Gothenburg, Sweden and Boston, Mass. Back in July, BICO, formerly known as CELLINK, acquired another San Diego company, Discover Echo, for $110 million.

Following the close of the transaction, Advanced BioMatrix will remain in San Diego and keep its name as a subsidiary of CELLINK Bioprinting and become part of the Bioprinting business area.
Leader in Bioprinting and Bioinks

BICO has amassed huge growth this year through its M&A strategy and the company's CEO, Erik Gatenholm said that as a leader in bioprinting and bioinks, they've kept a close eye on the market to see what other companies have been developing.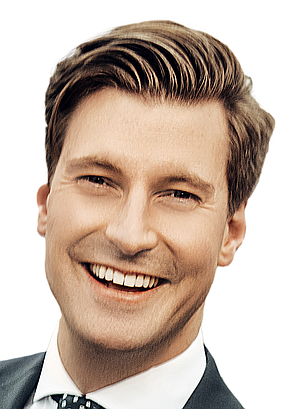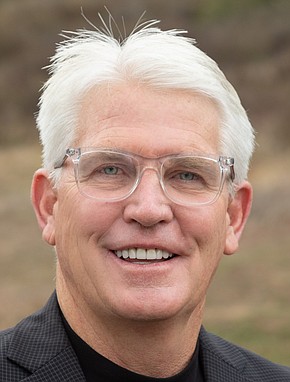 "Advanced BioMatrix has always been one of those companies that we've respected for their strong pipeline and broad portfolio of products," Gatenholm said. "When we first entered into discussion with them about this acquisition, we realized how complementary our various products were and that we could drive significant value for our customers by joining forces."

Founded in 2008, Advanced BioMatrix's products have been used in advanced research in the development of new drugs and 3D bioprinted tissue models. The Carlsbad company has worked with top research institutes, pharmaceutical companies and its products have been cited in more than 5,000 publications, said David Bagley, president of Advanced BioMatrix.

"Advanced BioMatrix is known for quality biomaterials and reagents for the research market," Bagley said. "BICO has a strong portfolio of bioprinters, equipment, and bioinks. Merging the two was a perfect strategic fit. Being able to supply a broader range of materials that have been tested across multiple printing platforms will expand access to the tools needed for breakthrough research around the world."

Advanced BioMatrix obtained approximately $3 million, with an adjusted EBITDA margin of around 50% in their latest fiscal year, according to the announcement press release. The company currently has eight full-time employees based in San Diego and plans on rapidly hiring more, Bagley said.

"ABM reached its current success by being open to collaboration, partnerships, and exploring opportunities presented to us," Bagley said. "When the opportunity to work within BICO (via acquisition) was presented, the synergies were very obvious. Because there are so many innovative companies within the BICO family, the vision for both growing our existing products and creating new ones became clear, so we decided to explore an acquisition."
Customer Obsessed

For BICO's CEO, he said they are "customer obsessed" and this lens has guided their growth strategy as they've used M&As to build a more comprehensive portfolio offering. The company's recent name change to BICO and reorganization also reflects its growing presence in bioconvergence.

BICO currently has close to 1,000 employees across the parent organization and 12 group companies. It has a market cap of around $3.9 billion and reported its total Q2 revenue increased 628% driven by M&A's this year.

"When we founded the company in 2016 as a bioink and bioprinting business, we soon heard from customers that they needed other products to closely integrate into their workflow to find the best results," Gatenholm said. "These products included devices like bioreactors, live cell imagers, advanced microscopes and others. Once we were in a financial position to do so, we began looking for complementary companies that could create these best-in-class workflows for our customers and is something we're always looking out for."

While the company's two most recent acquisitions were San Diego companies, Gatenholm said they didn't seek out Advanced BioMatrix based on location. That being said, he added that "it's no surprise that such an innovative company would be based in the city."
 
"While I can't speculate right now on future acquisitions, I will say San Diego is one of the most exciting life sciences market and we're constantly looking at and meeting new companies out there," he said.
BICO Group AB

FOUNDED: 2016
CEO: Erik Gatenholm
HEADQUARTERS: Gothenburg, Sweden; Boston, Mass.
BUSINESS: A bioconvergence company focused on enhancing biology research.
EMPLOYEES: Just under 1,000 employees companywide
WEBSITE: 
bico.com

STOCK: BICO on Nasdaq Stockholm
REVENUE: Total revenue increase of 628% driven by M&A in Q2 2021
NOTABLE: The company recently changed its name from CELLINK to BICO.
CONTACT: ir@bico.com
Advanced BioMatrix

FOUNDED: 2008
PRESIDENT: David Bagley
HEADQUARTERS: Carlsbad
BUSINESS: Develops products for 3D applications including cell cultivation, cell assays and bioprinting.
EMPLOYEES: 8 employees
WEBSITE: 
advancedbiomatrix.com

NOTABLE: The company's products have been used in advanced research in the development of new drugs or 3D bioprinted tissue models..
CONTACT: 800-883-8220