FITNESS: $74M CO. TO OFFER BUNDLED MEMBERSHIP PLANS IN EARLY 2022
Jazzercise Plans for More Strategic Growth
Monday, September 13, 2021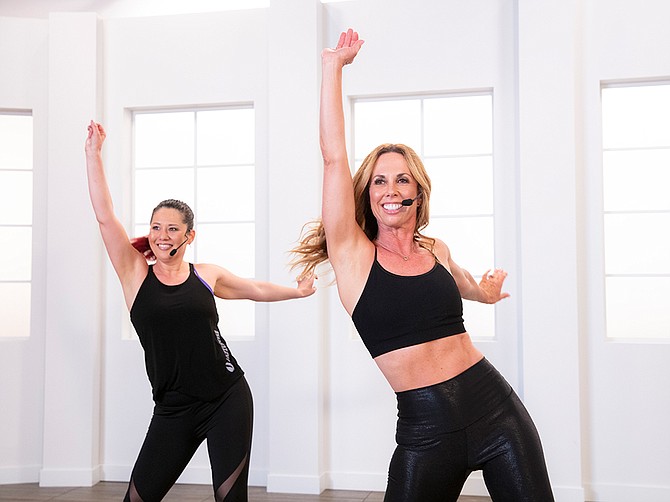 Jazzercise Inc.
, the Carlsbad-based aerobics and dance fitness brand, continues to strategize to increase market share.

Founded in 1969 by Judi Sheppard Missett, 77, Jazzercise has over 8,300 franchisees worldwide in 32 countries. It has about 24,000 digital subscribers via its Jazzercise On Demand (JOD) offering and roughly 70,000 members by way of its in-studio operations. The last 18 months, partially due to COVID-19, JOD has seen 247% growth, according to Shanna Missett Nelson, president and daughter to Sheppard Missett, CEO.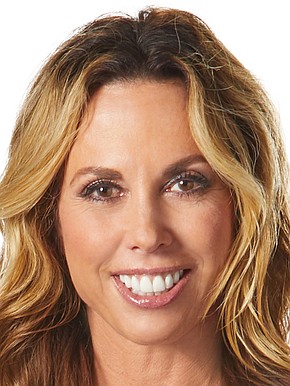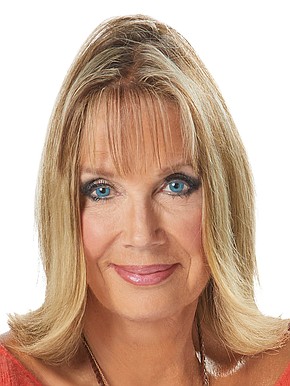 Now, Missett Nelson says the $74 million company is preparing to implement a strategic plan for even more growth.
Bundled Membership Options

"We have one really big expansion plan happening early next year, which is to offer our current in-studio members the ability to have Jazzercise On Demand and our live streaming service bundled in a membership option," she said. "The streaming service will expand greatly. Right now, there are four classes a week for Members Only worldwide. The hope is to get that to 25 streamed classes a week. For today's consumer, they need a hybrid of both in-studio and at-home workouts. Because of COVID-19, life has changed and we are really excited to offer this to current Jazzercise in-studio members."

The price for the bundle for in-studio members is $14.99 and $24.99 to the public, said Missett Nelson.
$5 Million in Sales

As luck would have it, Jazzercise launched its On Demand option September 2019, five months before the coronavirus crisis emerged stateside. On May 7, Jazzercise had 14,832 On Demand members, said Missett Nelson. Now, it boasts 24,000 subscribers, over 300 workouts and sales of about $5 million its first full year, she said.

Missett Nelson credits the company's continued growth the last 50-plus years to authenticity and innovation.

"We are different than most fitness brands and companies in two ways: we keep things fresh but we stay true to who we are. We are dance fitness and we don't try to be anything other," she said. "But, we've taken our roots and we've evolved within that over time. Fifty years ago, we didn't incorporate strength training into our program. Today, we have HIIT, fusion, core workouts, strength workouts - we are able to adapt as fitness and science continues to change. We do that in a format that stays true to who we are and keeps you enjoying the dance fitness aspect of our fitness program."

With roughly 40 corporate employees, Jazzercise offers about 10 different class styles, said Missett Nelson. This includes basic dance aerobics, kickboxing and the above-mentioned HIIT, or high intensity interval training.
 
"What's also unique about us is that we are not a brand where you can walk into one of our studios and find one demographic," continued Missett Nelson. "From the moment you walk in the doors, you might see someone that is 65 and someone that is 35, taking the same class. We created an environment where two people in different fitness journeys can workout together, enjoy each other and enjoy the workout with no judgement. Everyone adapts to what they want to get out of each workout. This is unique and lets you age with the program rather than aging out at some point because you just can't physically do it anymore."
Virtual Market

Jazzercise owns two corporate locations, one in Oceanside and another in Carlsbad. In San Diego County alone, the corporation has 20 locations via Jazzercise gyms and satellite partners, said Missett Nelson.

While in-studio membership is still down about 30% as a result of the pandemic, the plan is to continue to expand the Jazzercise brand via this new virtual market - with founder Sheppard Missett at the helm, of course.

At 77 years old, she is still active in the business. In fact, she continues to choreograph for the company, including some of the dance routines that appear on JOD today. Just last month along with her daughter Missett Nelson, Sheppard Missett was honored as one of San Diego Business Journal's Women of Influence 2021.

"This business is all about passion," she said. "I had a passion for dance and movement and I always believed it was a good thing for people to move. Not only did I love to dance, I loved to teach and I loved to perform. And that passion has carried me through for (50-plus) years."
Jazzercise Inc.

FOUNDED: 1969
CEO: Judi Sheppard Missett
HEADQUARTERS: Carlsbad
BUSINESS: Aerobics exercise and dance fitness.
REVENUE: $100M annually
EMPLOYEES: Roughly 40 in corporate office
WEBSITE: 
www.jazzercise.com

NOTABLE: Founder, now 77, still choreographs routines for its programs.
CONTACT: customercare@jazzercise.com