BARRIO LOGAN CHICKEN AND WAFFLES RESTAURANT TO OPEN EARLY 2022
Roscoe's to Join Local Food Scene
Tuesday, September 7, 2021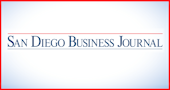 Roscoe's House of Chicken 'N Waffles, the Los Angeles-based soul food restaurant chain with a reported revenue of $37 million annually, is bringing its culinary prowess to San Diego County.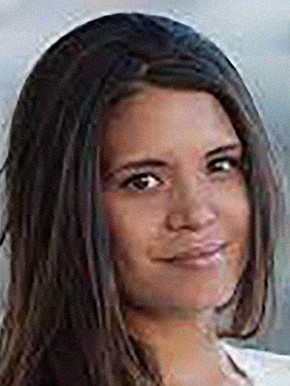 While the actual date isn't confirmed yet, the legendary food place is eyeing a spring or summer 2022 date for the opening of its Barrio Logan location, according to Diane Vara, the company's creative director. The 17,000 square foot property sold by Terra Nova Realty in Hillcrest, is on National Avenue and will sell staples like chicken and waffles as well as other menu items like mac and cheese and smothered chicken and biscuits.
Roscoe's House of Chicken 'N Waffles already owns and operates seven restaurants in Southern California, including in Hollywood, Long Beach, Pasadena, Los Angeles and Anaheim. The Barrio Logan location will be the first eatery in S.D. as well as the furthest south for the California brand.
Back in 2016

The San Diego expansion is good news for the uber-popular soul food company, which has been referenced in countless hip-hop lyrics and has recently endured some legal woes.

Founded in 1975 by Herb Hudson, a Harlem, New York, native, Roscoe's House of Chicken 'N Waffles was originally reported to expand to San Diego back in 2016. But that same year, following a discrimination lawsuit from an employee, the parent company of four Roscoe's House of Chicken 'N Waffles filed for Chapter 11 bankruptcy protection. East Coast Foods Inc. estimated its debt to be between $10 million and $50 million with assets of less than $50,000.

As a result, plans to open the San Diego branch were put on hold.
Local Foodie Community

By 2019, rumors began to swirl again that the institution would be opening a hub in America's Finest City by the end of the year or the top of 2020. But that didn't happen, either. And then the pandemic hit, which probably derailed any progress the company had made with the build-out at that point.

Now, they are in full swing again, confirmed Vara. Roscoe's House of Chicken 'N Waffles hopes to win over the local foodie community and continue to feed the masses for another 46 years.

"Don't listen to what they say about us," wrote the company on its Instagram feed recently, "come see for yourselves."
Strategic Location

With a newfound reputation as a top foodie city as well as proximity to the Los Angeles headquarters, San Diego is a strategic expansion for Roscoe's House of Chicken 'N Waffles'.