Cue Health Files for IPO
Thursday, September 2, 2021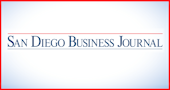 Cue Health Inc., a health technology start-up making diagnostic tests, filed paperwork with the U.S. Securities and Exchange Commission (SEC) for an initial public offering on September 1. The San Diego biotech has not listed a proposed number of shares to be offered or pricing range for its common stock, however, its proposed maximum aggregate offering price is $100 million, according to the S-1 filing. 
Cue intends to list its common stock on the Nasdaq Global Market under the ticker symbol "HLTH." The health tech company was founded in 2010 and has been rapidly growing over the past year as a result of its diagnostic testing solutions for COVID-19.  
The Cue COVID-19 Test is a molecular test that detects the RNA of SARS-CoV-2 in about 20 minutes and it received Emergency Use Authorization (EUA) from the U.S. Food and Drug Administration (FDA) in June 2020. In March of this year, the FDA cleared Cue Health's COVID-19 Test for at-home and over-the-counter use. 
Goldman Sachs & Co. LLC, Morgan Stanley & Co. LLC, and Cowen and Company, LLC will act as lead book-running managers for the proposed offering. BTIG, LLC will also act as a lead manager for the proposed offering.