TOOTRiS Named Finalist in U.S. Chamber of Commerce Annual Dream Big Awards
Wednesday, September 1, 2021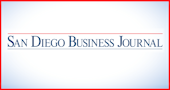 The 
U.S. Chamber of Commerce
 announced the 27 finalist
s
 for its annual Dream Big Awards and among the
 small businesses was San Diego's 
TOOTRiS
. The awards celebrate the achievements of small businesses and honors their contributions to America's economic growth.
Founded in 2019, TOOTRiS is a start-up that provides 100 percent free resources to more than 122,000 child care providers in 22 states, connects working parents to these programs in real-time and enables employers to incorporate child care as a benefit through their technology platform. 
The local company was selected from more than 1,000 applications and it is one of three finalists for the Minority-Owned Business Achievement Award. TOOTRiS' founder and CEO, Alessandra Lezama said that when she founded the company, she set out to reinvent child care, so that every working parent—especially women—has the same opportunity to thrive in the workforce or as entrepreneurs, regardless of household income.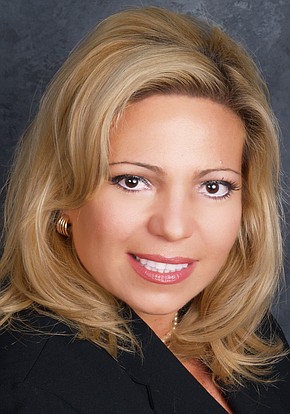 "As a single mom and immigrant to this incredible country, I too once struggled with chasing the 'American Dream' due to child care challenges," Lezama said. "To be recognized as a finalist in this category is an honor and my tribute to all the amazing brown and black women who hold the fabric of our communities together by building and sustaining critical support systems."
Lezama said that over the course of the pandemic, millions of women – particularly women of color, have lost jobs primarily due to their child care obligations. 
"I am deeply grateful to the U.S. Chamber of Commerce for this most meaningful recognition and for shining a light on TOOTRiS' role in the re-engineering of our nation's childcare system as we work insatiably towards realizing a full recovery from our first ever 'female recession,'" Lezama said. 
The Dream Big Awards recognizes excellence in small businesses across nine categories including: community support and leadership, emerging, green/sustainable, minority-owned, LGBTQ-owned, veteran-owned, woman-owned, young entrepreneur, and small business of the year. 
"This year small businesses have continued facing every obstacle head-on, taking risks, working hard, and dreaming big in the face of ongoing challenges and uncertainty," said Tom Sullivan, U.S. Chamber of Commerce Vice President of Small Business Policy. "Small businesses are a critical and vibrant sector of the U.S. economy, and the U.S. Chamber is proud to celebrate the very best in American small business through our Dream Big Awards."  
The U.S. Chamber of Commerce is the world's largest business organization representing companies of all sizes across every sector of the economy.     
Award winners will be announced at the Dream Big Awards Ceremony, part of The Big Week for Small Business virtual event, on Thursday, Oct. 21, 2021, at 5:00 p.m. ET.