Poseida Therapeutics Announces FDA Clearance of Investigational New Drug Application
Wednesday, September 1, 2021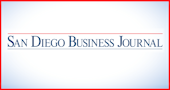 Poseida
 Therapeutics, Inc.
(Nasdaq: PSTX) received clearance from the U.S. Food and Drug Administration (FDA) for its Investigational New Drug (IND) application for P-BCMA-ALLO1, the company's first fully allogeneic CAR-T product candidate for patients with relapsed/refractory multiple myeloma.
Poseida is a clinical-stage biopharmaceutical company that utilizes proprietary genetic engineering platform technologies to create cell and gene therapeutics with the capacity to cure cancers and genetic diseases. 
Its pipeline includes CAR-T product candidates to treat multiple myeloma, prostate cancer and other solid tumors like breast, ovarian, colorectal or pancreatic cancers. 
Additionally, Poseida is developing in vivo gene therapies to treat diseases including hemophilia A and Ornithine Transcarbamylase (OTC) deficiency, an inherited disorder that causes ammonia to accumulate in the blood, which is usually found in newborn infants. 
"We view a fully allogeneic CAR-T product candidate comprised of a high-percentage of desirable stem cell memory T cells (Tscm) as the 'holy grail' of cell therapy in oncology," said Eric Ostertag, M.D., Ph.D., chief executive officer of Poseida Therapeutics. "P-BCMA-ALLO1 has a very high percentage of Tscm cells with the potential to demonstrate safety in line with our prior P-BCMA-101 autologous approach, allowing for fully outpatient dosing. The increase in Tscm and a switch to an improved binder also gives P-BCMA-ALLO1 the potential for even better efficacy." 
Now, with the clearance for P-BCMA-ALLO1 IND, Poseida has its sights set on opening clinical sites with the intention to begin dosing later this year.  
"Notably, Poseida's propriety booster molecule technology gives us the ability to produce up to hundreds of doses of P-BCMA-ALLO1 from a single manufacturing run, thereby dramatically reducing cost and further increasing accessibility for patients who desperately need better and safer cell therapies," Ostertag said. 
Treated subjects will undergo serial measurements of safety, tolerability and response. The study protocol allows for exploration of additional dosing regimens, including re-dosing, once initial safety has been established.