WOLFIE'S CAROUSEL BAR MAKES A FULL ROTATION IN 14.5 MINUTES
Carousel Bar Opens in Little Italy
Wednesday, September 1, 2021
LIttle Italy is now home to San Diego's first and only rotating beverage bar.
Wolfie's Carousel Bar
, located on Kettner Boulevard, is a Parisian-themed food and beverage place that has a rotating bar at the center. Much like a carousel, the bar makes a full rotation in 14.5 minutes, according to Co-Owner Mauricio Couturier, with guests able to sit on 24 plush bar seats instead of typical carousel animal and/or creature mounts.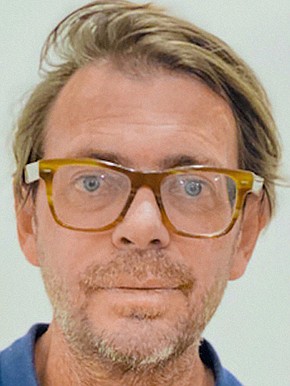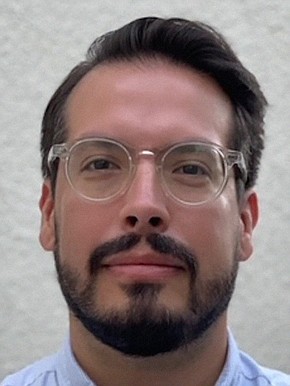 Officially opened earlier this month, the venue is projected to make a couple millions in revenue its first year in operation, he said.
Sold Out Through September

"It's only been open for (two) week(s) and everyone is very excited - we opened up reservations till the end of September and we are sold out every single day," said Couturier, a designer by trade who founded the restaurant with wife Gillian Couturier and business partners Abe Aguilar and Ricky Aguilar.
Wolfie's, named after the Couturiers' son, is 2,800 square feet and sits up to 256 guests. The concept, he said, was inspired by a rotating bar depicted in the novel "Fear and Loathing in Las Vegas" by author Hunter S. Thompson. Couturier's desire to create a merry-go-round bar in his hometown was solidified when he took his wife to New Orleans for her birthday about four years ago, he said.
There, he experienced The Carousel Bar & Lounge inside Hotel Monteleone, a smaller scale bar which also spins.
Bigger and Better

"We ended up at the Carousel Bar in New Orleans and I was like, 'this is so cool, we need to figure out how to build this but bigger and better in San Diego'," said Couturier. "That is kind of how we ended up here. Four years later, we figured out how to do it, how to engineer it, how to build it, how to maintain it and how to put our own twist on it."
Described as a French bistro, Wolfie's is inspired by French Euro paintings, said Couturier, except he and his team added elements that aren't part of the original works of art. If patrons pay close attention, as they go around the bar, they will see things like hidden astronauts, UFOs or swamp creatures, he said.
"There is a lot of fun stuff to look at - it's what makes this experience unique," said Couturier.
Elsewhere, Wolfie's has cages with horses that move up and down as well as tables on another side, said Couturier, who was born in Mexico, grew up in La Jolla and studied art in France.
Second Collaboration

Abe Aguilar, one of Couturier's partners in the project, is a San Diego-based realtor and food and beverage investor. Aguilar and Couturier previously worked together on Bang Bang, a local downtown nightlife and sushi destination that they sold last year. When Couturier brought the idea of a spinning bar to Aguilar, he knew this was the right concept for their second collaborative effort.
"We had talked about teaming up for quite a while and once this location became available, we started to spit-ball different concepts," he said. "We had one idea we thought we would move forward with, but it wasn't as good as this. When I heard about this one, I immediately jumped on it. I love creating projects that are just quality projects for the community. This one is its own beast. It is whimsical, experiential, immersive, and it's in the heart of San Diego yet visitors can be transported to another space and time while having a meal there."
Go National

Couturier is also behind the design of such projects like CRSSD Festival and Camino Riviera, the latter a Tulum-inspired food place in Little Italy that Couturier also owns.
Additionally, Couturier has designed restaurants and other businesses in Los Angeles, San Diego and Mexico.
Wolfie's, though, is his most ambitious project to date.
"Our ideal goal is to take the concept nationally, to certain key cities that we like and feel the concept would work well in," said Couturier, including Seattle, Washington, and New York City.
Wolfie's Carousel Bar
FOUNDED: August 2021
CO-OWNERS: Mauricio Couturier, Abe Aguilar
HEADQUARTERS: Little Italy
BUSINESS: Bar and lounge.
EMPLOYEES: 35
WEBSITE:
www.wolfiescarousel.com
NOTABLE: The bar makes a full rotation every 14.5 minutes.
CONTACT: 619-255-7533