BIOTECH: NEW CO. SPINS OUT OF CRINETICS PHARMACEUTICALS
Radionetics Oncology Launches with $30M Investment
Thursday, October 28, 2021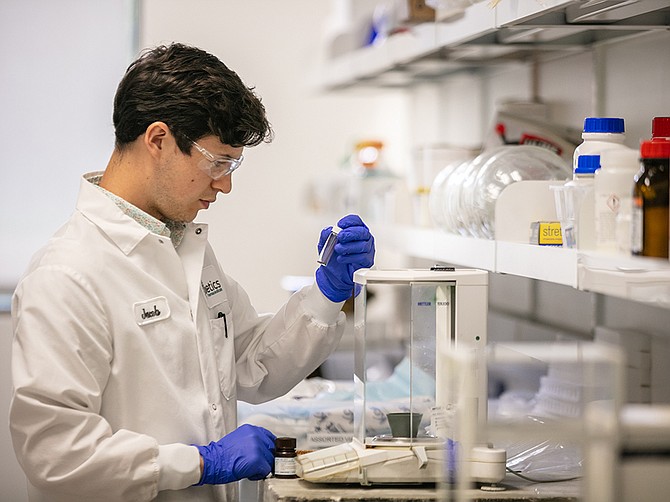 Radionetics Oncology
, a pharmaceutical company developing radiotherapeutics, launched with $30 million in funding from major life science investors 5AM Ventures and Frazier Healthcare Partners. The new company spun out of 
Crinetics Pharmaceuticals
 (Nasdaq: CRNX), a publicly traded, clinical stage pharmaceutical company developing therapeutics for rare endocrine diseases and endocrine-related tumors.

The new independently operated company will build on discoveries made at Crinetics and take aim at a broad range of tumor types through radiopharmaceuticals, a type of targeted-therapy that delivers therapeutic radioisotopes to a broad range of cancers by seeking out and binding to the tumor receptors.
 
Additionally, Radionetics will receive an exclusive, world-wide license to the radiotherapeutics technology platform and associated intellectual property from Crinetics in exchange for equity, milestones in excess of $1 billion and single-digit royalties on net sales.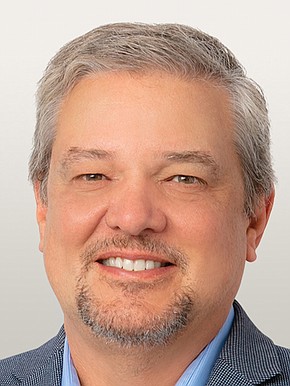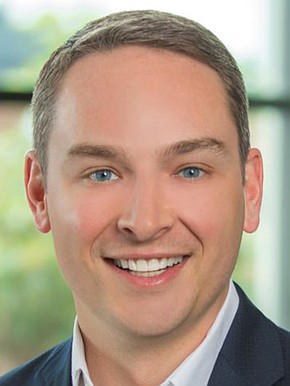 "Peptide receptors are a uniquely attractive family of drug targets for precision radiotherapeutics, with more than 120 different family members, many of which are over-expressed in hard-to-treat solid tumors," said Scott Struthers, Ph.D., founder and CEO of Crinetics. "We are very excited to expand Crinetics' nonpeptide therapeutics platform into the realm of radiopharmaceuticals with the formation of Radionetics."
Broad Strategy in Oncology

Radionetics announced its launch on Oct. 18 with a foundation of 10 potent nonpeptide-targeted radiopharmaceutical candidates and leads that will be developed into clinical imaging and efficacy studies.

The market for radiopharmaceuticals is expected to grow to $12.6 billion by 2027, according to an article in the peer-reviewed publication, American Journal of Managed Care.

In the growing field of precision medicine, radiopharmaceuticals "have emerged as an important class of oncology therapeutics demonstrating survival benefits for patients in multiple tumor settings including prostate cancer and neuroendocrine tumors," said David Allison, Ph.D., a partner at 5AM Ventures and member of the Radionetics board of directors.

"We are launching Radionetics with what we believe to be a promising pipeline to expand the utility of radiopharmaceuticals to novel targets," he stated. "We look forward to building on Crinetics' world-class expertise in discovery and development of small molecule therapeutics targeting peptide receptors for the benefit of cancer patients."

Struthers said that this was the right time for Radionetics to spin out on its own because as this field of treatment advances and becomes more widespread, the new company can dedicate itself to developing those solutions for patients.

"Crinetics discovery has been super productive and we've already got three clinical molecules with proof of concept and a fourth about ready to start clinical trials inside of Crinetics," said Struthers who will serve as chairman of the Radionetics board of directors. "So, to be able to add another 10 [in radio therapies] is just too much so ... it needs its own dedicated staff."
Growing in San Diego

Crinetics is a homegrown company that went from a 4-person, bootstrapped start-up in 2008 to a public company with 125 employees and about 30 to 45 open slots on their team.
 
Radionetics is an independent company from Crinetics, but as it gets going the company will be sharing space in Sorrento Valley as the business grows.
 
"It really is like a biological cell division," Struther said of the new company forming out of Crinetics. "So, everything we've learned from Crinetics is going into Radionetics."

The new company currently has 4 full-time employees and with the infusion of capital, it plans on hiring key positions including its chief executive officer. The company already has a strong foundation of industry veterans making up its R&D team and board of directors.

Two of the co-founders of Crinetics will lead R&D. Yun-Fei (Frank) Zhu, Ph.D. will serve as chief research officer and Ana K. Kusnetzow, Ph.D. will serve as Radionetics' vice president of biology.
Radionetics Oncology

FOUNDED: 2021
LEADERSHIP: Yun-Fei (Frank) Zhu, Ph.D. & Ana K. Kusnetzow, Ph.D.
HEADQUARTERS: Sorrento Valley
BUSINESS: Pharmaceutical company focused on the discovery and development of novel radiotherapeutics for the treatment of a wide range of oncology indications
EMPLOYEES: 4 employees
NOTABLE: The company is launching with a pipeline of 10 potent nonpeptide-targeted radiopharmaceutical candidates and leads targeted at cancer tumors.
CONTACT: 
LinkedIn - Radionetics Oncology
Crinetics Pharmaceuticals, Inc.

FOUNDED: 2008
CEO: Scott Struthers
HEADQUARTERS: Sorrento Valley
BUSINESS: Clinical stage pharmaceutical company that focuses on the discovery, development and commercialization of therapeutics for rare endocrine diseases and endocrine-related tumors
EMPLOYEES: 125 employees
WEBSITE: 
crinetics.com

STOCK: CRNX (NASDAQ)
REVENUE: $71,000 (2020)
NOTABLE: All of the company's drug candidates are new chemical entities resulting from in-house drug discovery efforts and are wholly owned by the company.
CONTACT: (858) 450-6464