PROPERTY: FIVE GRANNY FLATS BUILT TO DEMONSTRATE HOW THEY CAN HELP EASE HOUSING SHORTAGE
Housing Commission's ADU Pilot Program Completed
Thursday, October 28, 2021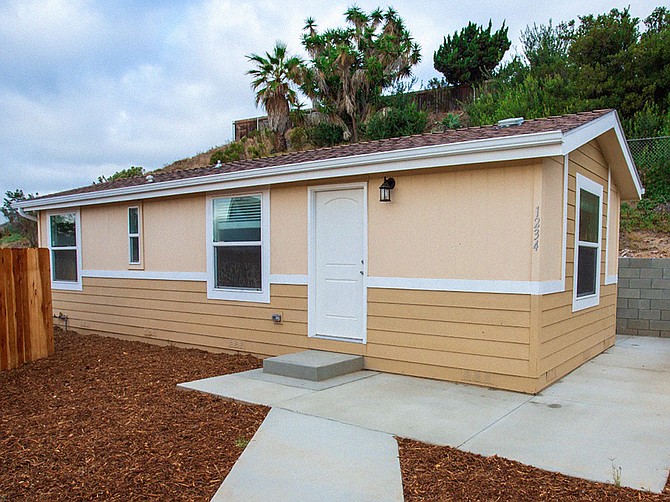 The
San Diego Housing Commission
has completed a pilot program to build five granny flats as a way to demonstrate how homeowners can add granny flats to their property to help ease the region's housing shortage.
Known officially as Accessory Dwelling Units, a goal of the pilot granny flat program was to make it easier for homeowners to build them and provide off-the-shelf plans which property owners can adapt.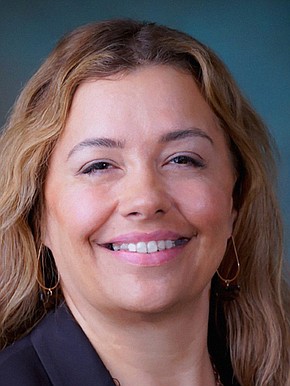 "ADUs are an important option available to create new rental homes to address the housing shortage in the city of San Diego," said Richard Gentry, president and CEO of the Housing Commission.
"The lessons learned from the San Diego Housing Commission's program will help homeowners understand costs, timelines and other aspects of development as they consider building ADU's," Gentry said.
A Test Kitchen

Emily Jacobs, executive vice president of real estate for the Housing Commission, said that since the city changed zoning rules to encourage granny flat development, "We're seeing a lot of interest from city residents."
"Being in a housing crisis, we have to utilize diverse strategies to move the needle in production," Jacobs said. "It's not going to solve the problem, certainly, but I think ADUs are a very good strategy."
In the past year, more than 400 building permits have been issued in the city for granny flat construction, according to Jacobs.
"We don't see them in the one area. They're rather geographically dispersed throughout the city, so there's widespread interest," Jacobs said.
She said that the pilot program was "kind of a test kitchen" for granny flat development.
"Some of the takeaways included that an ADU was a good, viable source of housing production for our region," Jacobs said.
Smaller Units Popular

The commission built five stand-alone granny flats ranging from a 244 square-foot, one-bathroom studio to a 1,199 square foot three-bedroom, three-bathroom unit.
The granny flats were built adjacent to single-family homes that the commission owns in Otay Mesa. Four of granny flats were built from the ground up and one was a manufactured unit that was trucked to the site and lowered onto a foundation.
The cost from permitting through construction ranged from $137,875 to $342,078.
The manufactured unit took less time to be ready for lease than those that were built from the ground up. It also had the lowest overall cost at $276 per square foot.
Going with granny flats of less than 500 square feet save's money because the city of San Diego waives fees on the smaller flats.
"What we mostly see being developed are studios and one-bedroom units," Jacobs said.
Help

Getting professionals from architects to project managers is a big help.
"We learned that on the face of it, it would seem to be an easy endeavor to execute by yourself," Jacobs said. "It seems like it would be something you could easily handle but there is so much involved in getting your permits, how you're going to situate your ADU, dealing with the utilities, what the built environment is going to look like. There are so many details that affect the outcome. Really, leave it to the professionals."
The commission worked with Milo Hama of MJHama, LLC in analyzing the pilot program.
The commission plans to rent the granny flats from the pilot program to low income tenants who qualify for housing assistance under federal guidelines.
The off-the-shelf plans developed for public use should be ready within the next 45 to 60 days, Jacobs said.
"It makes the process quicker and less costly to have these templates," Jacobs said. "The homeowner can go their own way and customize it. It's just a tool."
COVID-19

Building the granny flats in the middle of the COVID pandemic was challenging, and construction took a little longer than it might take otherwise.
"It delayed the permitting and a little bit of the construction," Jacobs said. "We think the normal time frame would be eight to 12 months from the conception to the conclusion of construction. It took about twice that."
The Housing Commission began the pilot program in late 2019 and finished construction in October 2021.
"We were kicking it off in the middle of the pandemic," Jacobs said.
San Diego Housing Commission

Created: 1979
President and CEO: Richard Gentry
Headquarters: East Village
Business: Public affordable housing agency
Annual Budget: $604 million 2021-2022 fiscal year
Notable: The Housing Commission helps more than 16,000 households pay rent each year, has helped to create or preserve more than 23,500 affordable housing units in service in the city, and is a leading partner in collaborations to address homelessness.
Website:
www.sdhc.org
Contact: 619-231-9400