DEFENSE: DOD FUNDS HELPED REGION WEATHER COVID-19, STUDY SAYS
Pentagon Spending Amounts to $35.3 Billion
Monday, October 25, 2021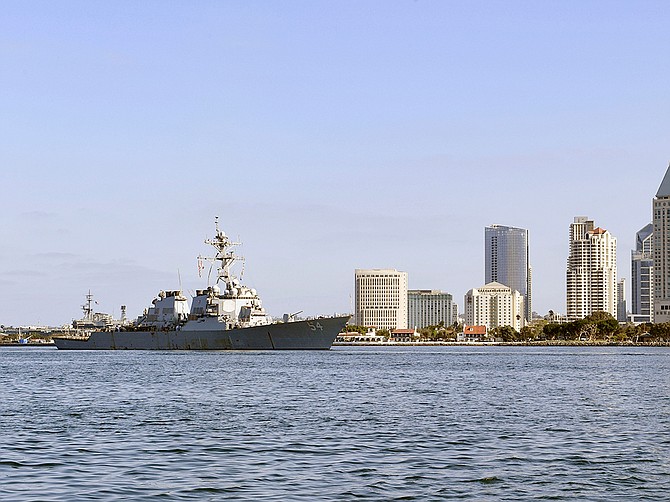 Pentagon spending in San Diego County grew more formidable during fiscal 2021, increasing 5.3% to $35.3 billion.

Such spending produces 349,000 local jobs, according to an analysis conducted by the Rady School of Management at UC San Diego and commissioned by 
SDMAC
, the San Diego Military Advisory Council. The council released the report on Oct. 20.

Defense spending continues to be a significant part of San Diego's economy. It helped keep the region strong during COVID-19 as other industries contracted, study authors said.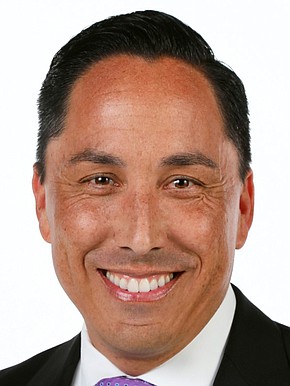 "As our city continues to build back better and more equitably from the COVID-19 pandemic, this report underscores just how important the military presence is here in San Diego and the role it plays in strengthening our city," said San Diego Mayor Todd Gloria.
One Quarter of the Economy

Gross Regional Product from defense-related activity grew 5.4% to $55.2 billion, study authors said. That $55.2 billion amounts to one quarter of the San Diego economy.

In addition to direct spending, report authors wrote, defense spending in the San Diego region also has indirect spillover effects on the gross regional product (GRP) and job creation. Defense spending supports development, which can then be leveraged for alternative revenue, creating a multiplier effect. A first of its kind study of local fiscal multipliers found that $1 of defense spending contributes up to $1.56 to GRP and every $100,000 creates 1.08 jobs per year.

The Defense Department employs more than 111,000 active-duty service men and women in San Diego and supports more than 230,000 civilian jobs. The federal payroll grew 6.1% from $12.3 billion in fiscal 2020 to $13.1 billion in fiscal 2021.
Billions of Dollars in Contracts

Some 1,700 local businesses received defense contracts. Total defense contracts and procurement grew 6.4% from $17.5 billion in fiscal 2020 to $18.6 billion in fiscal 2021. The federal fiscal year ends on Sept. 30.

The largest recipient of defense contracts was privately held General Atomics, with 20% of contract dollars. Northrop Grumman Corp. (NYSE: NOC) was in second place with 13% of contracts. Both companies supply unmanned aircraft, electronics and advanced technologies to the federal government. Another 10% of contracts went to two shipyard operators in Barrio Logan, General Dynamics NASSCO (6%) and BAE Systems (4%). BAE splits its San Diego business between ship repair and software for interpreting satellite images.
Navy Presence Expected to Grow

San Diego County has been billed as one of the largest concentrations of military assets in the world. It is homeport to 72 U.S. Navy ships, including five attack submarines and two aircraft carriers. The latter bring more than 6,000 sailors to the local economy. The total number of ships is expected to grow to 77 by September 2022.

The report counts 59,000 jobs for active duty Navy personnel and 46,700 jobs for active duty U.S. Marines.

Many veterans choose to live in San Diego during retirement, so federal pension funds circulate in the local economy. Retirees add approximately $2 billion to the San Diego County economy, according to the study.

"The strength of our local community, supported and intertwined with the steadfast efforts and operations of local military personnel and businesses, has been crucial to San Diego's continued growth, innovative outlook and ability to successfully weather a period of tremendous economic uncertainty," report authors stated.

Defense contractors, local government agencies, financial institutions and other businesses sponsored the report. Bank of America was title sponsor.