HEALTHCARE: DANIEL G. SIEGEL TO LEAD HOSPITAL STAFFING SERVICES COMPANY
Synergy Health Partners Names New CEO
Wednesday, October 20, 2021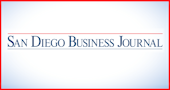 San Diego-based 
Synergy Health Partners
, a hospital and physician staffing services company, has named Daniel G. Siegel as its new chief executive officer.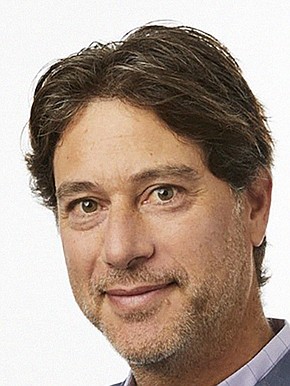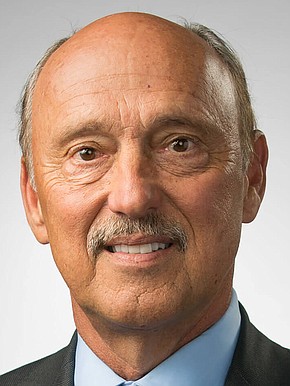 Siegel is a healthcare veteran who most recently served as chief operating officer at CITYROW, a New York City-based fitness company. According to his LinkedIn profile, Siegel is also the founder of Bizzy Ventures, a "venture pollinator" for healthcare services, outdoor recreation, gaming, adtech, sustainability and entertainment companies "seeking growth guidance."
 
Synergy provides custom hospital physician staffing and management programs to dozens of U.S. hospitals. Headquartered at 12230 World Trade Drive, the company currently services more than 140 hospital clients nationally.
 
Synergy's board chair said Siegel's style, experience and skill set are a great fit for the healthcare company. "Mr. Siegel, with his relentless focus on client satisfaction and company culture, is an exciting choice to lead this team forward," said William Sanger, board chairman at Synergy. 
 
A seasoned entrepreneur and business executive, Sanger is the co-owner of Synergy Health Partners. Previously he served as the chairman of Envision Healthcare, a Fortune 500 company. 
 
Sanger said Siegel's "versatile background" includes building "the fastest growing intraoperative neuromonitoring company in the country," a venture subsequently sold to San Diego medical device maker NuVasive.
 
 After the sale, "[Siegel] then lead [NuVasive's] 650-person Global Services team covering 100,000 annual surgeries at 1,000 hospitals nationwide," Sanger added. "Mr. Siegel understands service at scale."
 
Siegel said he is thrilled to take the helm at Synergy.  
'Once in a Lifetime' Opportunity

Siegel said Synergy's "founding physicians pioneered and then perfected [the company's] unique model. We can't wait for every hospital to experience the Synergy Health Partners difference," he added.
 
"This is a once-in-a-lifetime opportunity to have a seismic impact on the U.S. healthcare system," he added. "Now more than ever, we need to care for our caregivers. Providing enhanced hospital services and robust performance data while improving work-life balance for overworked clinicians is a game-changer."
 
Synergy Health Partners is a national, physician-founded firm offering hospitals custom staffing programs, call compensation management and emergency department performance management. The company is the resulted of the 2020 consolidation of Synergy Surgicalists and EA Health.
 
Synergy Surgicalists, one of the nation's top providers of orthopedic and general/trauma surgical staffing for hospitals, was surgeon-founded in 2012.  

EA Health was physician-founded in 1992 as an innovative provider of specialty physician on-call services and has served Sharp Health emergency departments for almost two decades.
 
Physician-led Synergy's executive team has decades of experience in hospital-based staffing, healthcare administration and service line performance management. According to its website, the company focuses on serving hospitals "in need of physician leaders and call coverage compensation solutions."  

Synergy also provides its hospital partners with operational intelligence through Synergy Health Partners' proprietary data and analytics reporting.  

The company's previous CEO, Sriram Iyer, departed in December 2020.  

Sanger served as Synergy's interim CEO until Siegel came aboard in September.
Synergy Health Partners

Founded: 2020
CEO: Daniel Siegel
Employees: 117
Website: 
www.synergy-hp.com

Contact: (866) 803-2262
Email: info@synergy-hp.com
Notable: Company recruits specialize in trauma, orthopedic surgery, emergency medicine and specialty on-call services