REAL ESTATE: SPECIALIZING IN LUXURY HOMES, BLUEGRAPE STAGES 250 EACH YEAR
Home Staging Company Started in a Storage Unit
Wednesday, October 20, 2021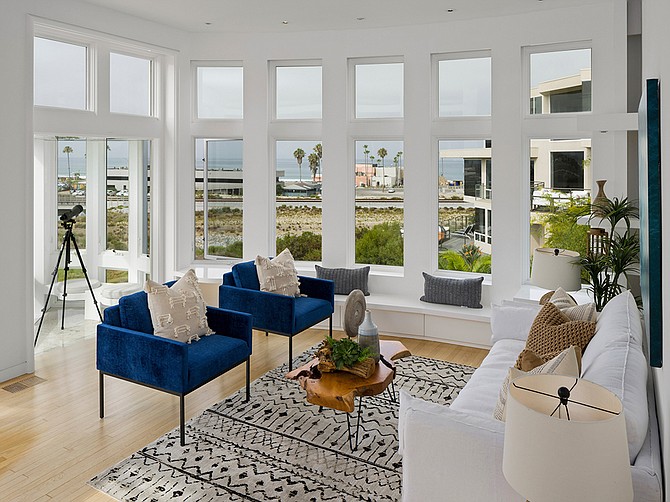 Akhil Bhargava and his wife, Pramiti Bhargava, started a home staging business out of a 500 square-foot Kearny Mesa storage unit when they moved to San Diego from India in 2003.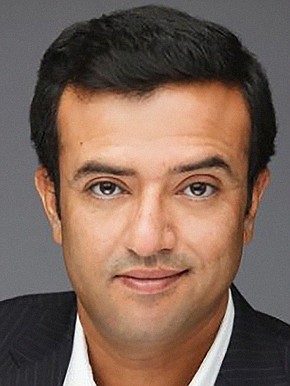 Since then, the company they started - 
BlueGrape Staging
 - has grown to have 12 employees with annual revenue of more than $1 million and works with developers staging model homes priced from $1.5 million to $10 million.

"We work with a lot of developers for the model homes and a lot of high-end property, ranging from $1.5 million to $10 million," Bhargava said. "We specialize in luxury homes."

They recently opened a retail store in Miramar, where they are headquartered and have 12,000 square-feet of space for the retail operation and storage for the furnishings they use in staging homes.

"We have consistently grown the business," Bhargava said. "It's exciting. It's been a lot of work."
A New Life

According to the company website, BlueGrape stages about 250 homes a year and has been responsible for staging $800 million worth of real estate.

"This is a business we have created from nothing," Bhargava said.

Like many other immigrant families, Bhargava said "We moved to the U.S. with the idea of starting a new life, a new business."

Bhargava said that he had a real estate investment company in India and that his wife was head of business-to-business marketing for Yahoo.

"We came over for a vacation to visit family," Bhargava said.

He liked what he saw and decided San Diego was fertile ground for starting his own company in the U.S.

Initially, Bhargava said that he planned on starting a real estate business similar to what he had in India.

"The concept of home staging was very new to me," Bhargava said.

After staging a few homes that he was selling, Bhargava said that he and his wife decided to make that his primary business.
Inspired by Grapes

The company name – BlueGrape – came indirectly from the reaction that Bhargava's older son, who was 5-years-old at the time, had upon seeing a cluster of grapes glistening in the morning sun while the family was on vacation.

 "He asked me, 'Dad are these blue grapes?' Bhargava said. "I said 'there is no such thing as blue grapes.' But that gave us an idea to start a brand name that represents uniqueness and this is what BlueGrape stands for."

Bhargava said there's a special knack to staging a home so it doesn't look artificial.

"It's furniture, its rugs, it's art work, it's paints, it's accessories that go around the house," Bhargava said. "Staging a home is not to make it look staged. It's to make it look you can move into a home with just your bag. It's more about showing a lifestyle, 'this is where I want to be.'"

BlueGrape also arranges with local artists to display their work in the homes the company stages.

"They've been very successful selling their art," Bhargava said.
Large and Small

According to the International Association of Home Staging Professionals, 20% of homes sold in the U.S. are staged.

The association also reported that 67% of home staging companies focused on luxury homes, as does Blue Grape.

"Everything that goes into a luxury home is more premium, more unique," Bhargava said. "The clients who walk into a $5 million home, they expect a certain kind of lifestyle."

Typically, BlueGrape stages homes averaging 3,000 square feet, but Bhargava said the company has staged homes as small as a 450 square-foot downtown studio.

"Creating a living space in terms of not only a bedroom but creating a living room and dining room inside the same space is challenging," Bhargava said. "Everything's about scale, having the right scale of the couch, tables, seating for two, dining space."
BlueGrape

Founded: 2013
CEO: Akhil Bhargava
Headquarters: Mira Mesa
Business: Luxury home staging
Employees: 12
Revenue: $1 million +
Notable: Founder Akhil Bhargava ran a real estate investment firm in India before emigrating to the U.S.
Website: 
www.bluegrapestaging.com

Contact: 858-652-3007