MANUFACTURING: SHORTAGES, BOTTLENECKS HITTING LOCAL MANUFACTURERS HARD
Supply Chain Chaos Forcing Businesses To Pivot, Stockpile Inventory
Tuesday, October 19, 2021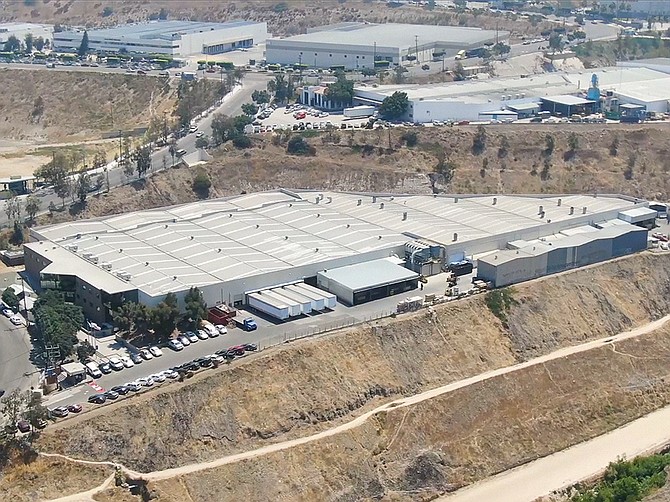 In recent months, San Diego furniture manufacturer Gil Martin has seen his company's container rate charges for inventory shipped from Vietnam increase nearly ten-fold – "from $2,600 to as much as $20,000 per container," said the CEO of
Martin Furniture
. "Believe it or not, we've seen rates coming out of Indonesia as high as $25,000 per container."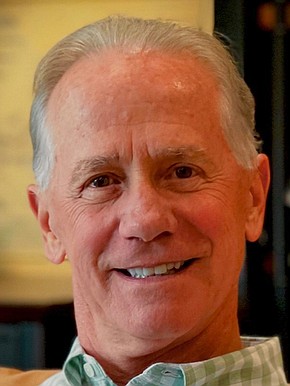 San Diego-based Martin manufacturers nearly two thirds of its inventory in Vietnam and Indonesia. "The Covid Delta (variant) hit all of Asia really hard," Gil Martin said. "Our factories near Ho Chi Minh City are finally starting to reopen – but they are reopening very slowly after being closed for the past eight weeks."
 
Right now, the biggest concern for Martin's company, which ships much of its inventory fully assembled, is securing enough empty ocean-going containers. The CEO has nearly a dozen people around the globe working on the challenge, which he called "a nightmare."
 
The pandemic-related shutdowns at its Vietnamese and Indonesian suppliers came a little more than a year after Martin's maquiladora in Mexico had to close for two months due to COVID-19.
 The company, which manufacturers about 1,000 pieces of furniture a day, makes one third of its stylish home and office furnishings in Mexico and two thirds in Asia.
CEO Started Company in His Garage
 
Martin started his company in 1981 in his garage after leaving a position at General Dynamics.
 Today, the privately held, family-run business – Martin's son Dustin manages e-commerce operations – has about 500 workers. Four hundred are employed at the company's Mexican factory. About 70 more work at Martin's San Diego headquarters and two large local warehouse facilities where the company's inventory is stored.
 
Martin says he's had to increase prices and now has to pass along to his customers – which include Costco, American Furniture Warehouse and Jerome's – an "ocean rate" surcharge to help offset the skyrocketing shipping rates.  

"Unfortunately, since March, we've had to just keep raising that rate," said Martin, who predicted the shipping bottleneck – especially if the current backup at the Port of Long Beach persists – will "absolutely impact" the coming Christmas season.
 
"Product is running out," he said. "I'm telling all of my friends to shop early this holiday season."
 
Martin said his top customer, e-commerce giant Wayfair, hasn't yet objected to recent price hikes and shipping surcharges. He has regular Zoom meetings with Wayfair CEO Niraj Shah. "Wayfair has been a great company to work with," Martin said. "They're very smart, very strategic ...They just want inventory right now."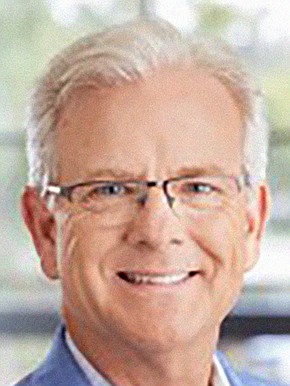 Impacted by Bottlenecks
 
Mark Lee, SVP of commercial banking at San Diego-based Torrey Pines Bank, said, "We started seeing customers struggle with supply chain issues three to four months after COVID began – and it continues to be problem for all manufacturers today."
 
Lee said executives at Torrey Pines Bank looked "at every client we have to see how they might be impacted" by COVID-related supply chain issues.
 
Lee has been Martin's banker for a number of years and when he and Gil Martin connected to discuss current supply chain challenges, Lee said they were able to craft "the customized solution Martin Furniture needed."
 
In addition to adjusting Martin's advance rate, Lee said the bank also increased and the company's line of credit "so they could order larger quantities of materials at one time and build up inventory to compensate for shipping delays."
 
The workaround, which also involved a strong pivot on Martin's part to promoting its e-commerce sales, appears to be working.  

"With quarterly inventory now far surpassing year-end 2020, Martin has been able to capture and fulfill more online sales than ever before," Lee said. "Their revenues are on track to increase sizably over the last year – and the company has seen record profitability amid the pandemic."
 
Lee said successful business "learn how to manage through unexpected events. Companies that are nimble will always find a way to succeed."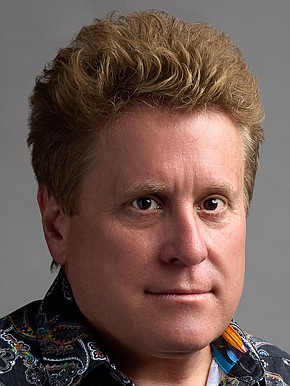 At El Cajon-based 
Taylor Guitars
, Michael A. Gilreath, director of supply chain, said supply chain impacts at the company have been "significant" in terms of "cost, lead times and flexibility."
Costly Port Delays
 
"Costs of raw materials and parts from all over the world have increased significantly for us," Gilreath said. "Rolling COVID shutdowns, worldwide, continue to threaten the supply of key parts and accessories for our instruments."
 
Gilreath also said delays at California ports have "forced us to change the product mix coming out of our factories." And he said shortages of "simple things like the correct sandpaper" are also a challenge for Taylor right now.
 
The company's 150,000-square-foot factory in El Cajon was closed for eight weeks in 2020 due to COVID – and its factory in Tecate (Mexico) also had to be shuttered for about five weeks because of COVID.
 
The "single-biggest pivot point" for Taylor since the pandemic began, Gilreath said, has been "moving away from a 5-day work week in our Tecate factory to a 24/7 operation. This has allowed us to keep workers safely distanced yet keep output levels above what we had pre-pandemic."
 
According to a recent survey, about 16 million Americans took up the guitar since the onset of the pandemic. "COVID created a resurgence in the guitar and music industry, and we have experienced unprecedented growth that we are working very hard to fulfill," Gilreath said.  
 
Taylor, which became 100% employee-owned in 2021, is "nowhere near out of the woods" in terms of COVID's impact, Gilreath said. "[But] choosing [supply chain] partners strategically has been key" in navigating up to now, he added. "Working through who can provide what, most consistently, and investing more in those relationships has paid off well for us."
 
At Torrey Pines Bank, which is a subsidiary of Western Alliance Bancorporation (NYSE: WAL), Mark Lee sees "stress" on the global supply chain well into 2022.
 
"We're going to continue to have material shortages and transportation bottlenecks," he said. "We're just not sure where they are going to show up next."
Taylor Guitars

Founded: 1974
CEO: Kurt Listug
Employees: 750 (worldwide)
Notable: Company became 100% employee owned in 2021
Headquarters: El Cajon
Website: 
www.taylorguitars.com

Contact: (800) 943-6782
Martin Furniture

Founded: 1981
CEO: Gil Martin
Employees: 500
Notable: Martin's makes heirloom-quality desks and other office furniture
Headquarters: Otay Mesa
Website: 
www.martinfurniture.com

Contact: (619) 671-5100