TECH: VEONEER DEAL SPEEDS MOVE INTO SECTOR
Qualcomm Buys Driving System
Monday, October 18, 2021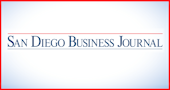 Qualcomm
emerged last week as the winner in a bidding war for Swedish advanced auto systems maker
Veoneer
and its state-of-the-art self-driving software suite 'Arriver.'
Under the terms of the deal, announced Oct. 4, San Diego's biggest public company will team with SSW Partners, a recently formed New York-based private equity group, to buy Veoneer for $4.5 billion.
The move accelerates Qualcomm's (Nasdaq: QCOM) diversification into the booming autonomous driving sector, where its Snapdragon Ride Platform has become the automotive industry's go-to platform for autonomous driving technology.
Under the terms of the agreement, SSW will acquire Veoneer and then sell its Arriver subsidiary to Qualcomm.  
SSW plans to sell off the rest of Veoneer's so-called 'Tier-1' supplier businesses, which focus on safety sensor technologies like forward collision and lane departure warning systems and autonomous emergency braking.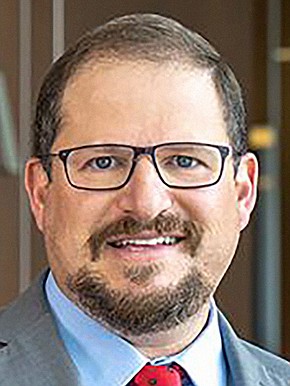 "Qualcomm is the natural owner of Arriver," Cristiano Amon, president and CEO, said after the deal was confirmed. "By integrating these assets, Qualcomm accelerates its ability to deliver a leading and horizontal ADAS solution as part of its digital chassis platform."
ADAS Revenues Projected to Quadruple

Advanced driver-assistance systems – ADAS -- are groups of electronic technologies that assist in self-driving functions. Qualcomm plans to incorporate Arriver's Computer Vision, Drive Policy and Driver Assistance systems into its Snapdragon ADAS Ride Platform.
In 2020, the ADAS sector had $12 billion in revenues. By 2030, that number is projected to nearly quadruple to $46 billion.
In announcing the agreement with Veoneer, Qualcomm's CEO also said he believes the deal benefits both company's shareholders.  
"[It] positions all of Veoneer's businesses for success and provides a compelling opportunity to customers and employees," said Amon, who became Qualcomm chief executive in June 2021.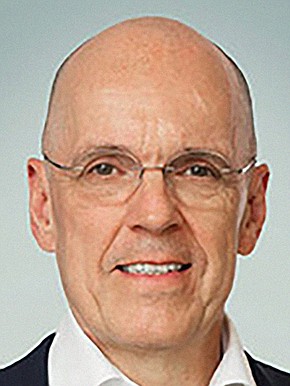 Veoneer, which was spun off from Autoliv in 2018, has 7,500 employees in 11 countries. In 2020, company sales totaled to $1.37 billion. The company went public in 2018 and is listed on the New York Stock Exchange (NYSE: VNE). Its shares have doubled over the past year.
Jan Carlson, president and CEO of Veoneer, also applauded the deal with Qualcomm.
"This transaction creates superior value for our shareholders," he said. "It also provides attractive opportunities to our Arriver team at Qualcomm and allows our other businesses to find long-term industrial partners where they can continue to develop."  
18% Premium

Qualcomm was not the only suitor for Stockholm-based Veoneer. Earlier this year, Veoneer tentatively agreed to a $3.8 billion buyout offer from Canadian mobility tech company Magna International (NYSE: MGA).
In an all-cash transaction, Qualcomm will pay $37 a share for Veoneer – an 18% premium over Magna's offer.
The deal, which must still be approved by regulators, is expected to close sometime next year.  
In March 2021, Qualcomm closed a $1.4 billion deal for high-performance computer startup Nuvia.
The company has diversified its revenues both organically and through acquisitions over the past year, even as its wireless technology continues to be at the center of the expansion of 5G.
5G technology is creating a wide range of new opportunities for business and society by giving innovative apps the bandwidth and enhanced capabilities they need to operate. 
"[Qualcomm is] leading the way to a world where everything and everyone can communicate and interact seamlessly," stated Qualcomm when announcing the Veoneer deal.
Investors on Wall Street have applauded Qualcomm's recent acquisitions -- and more aggressive moves to diversify its businesses. The company's market cap increased 60% over the past year to $160 billion.  
Another positive indicator for the company: Last week (Oct. 12), on the heels of the Veoneer deal, Qualcomm also announced a new $10 billion stock buyback, effective immediately. The repurchase program will add to the company's stock buyback program announced in July 2018, which still has $900 million of repurchase authority remaining, according to the company.
Veoneer

Founded: 2018
CEO: Jan Carlson
Employees: 9,200
Stock: NYSE: VNE
Revenues: $1.3 billion in 2020
Notable: Company is recent spin-off of Autoliv's electronics and automated driving divisions

Website: www.veoneer.com
Qualcomm Inc.
Founded: 1985
CEO: Cristiano Amon
Stock: Nasdaq: QCOM  
Employees: 41,000
Revenues: $23.5 billion in 2020
Notable: Growth spurt has resulted in 5,000 new employees since 2020.
Website: 
www.qualcomm.com