TECHNOLOGY: IN CALIFORNIA, TENS OF THOUSANDS OF JOBS GO UNFILLED
Cybersecurity Field Has a Prime Opportunity to Diversify
Originally published October 18, 2021 at midnight, updated October 18, 2021 at 12:25 p.m.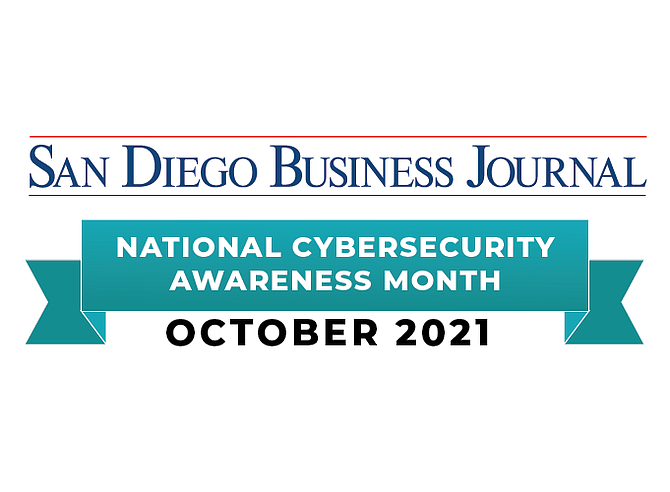 Bad actors continue their assaults on the computer networks of corporations, governments and other enterprises, and the IT world is calling for reinforcements.

It needs more people.

That is the message of the National Cybersecurity Alliance, which has designated October as Cybersecurity Awareness Month. One of its goals is to interest more people in cybersecurity careers. It's an area where there are plenty of unfilled jobs.

"Cybersecurity is one of the most in-demand, fastest-growing job sectors in the country," said Chris Simpson, who directs National University's program in cybersecurity.

The supply of cybersecurity workers in California is very low, according to federal figures. While some 102,400 people make their living in cybersecurity, the state has approximately 55,500 cybersecurity job openings, according to the Cyber Seek website run by the U.S. Department of Commerce through its National Institute for Cybersecurity Education (or NICE).
Educational programs and other chances to familiarize oneself with cybersecurity abound (see story on page 14). In addition, San Diego's nonprofit 
Cyber Center of Excellence
 offers what it calls a "career map" on its website at 
www.sdccoe.org/careermap
. It is an interactive tool that can inform a person what sort of cybersecurity job they can get with their interests, current background and some training.
A Move Toward Diversity

The call for more workers is also an opportunity to diversify the workforce beyond the predominately white, predominantly male population. Only 25% of the cybersecurity workforce consists of women, minorities or other underrepresented communities.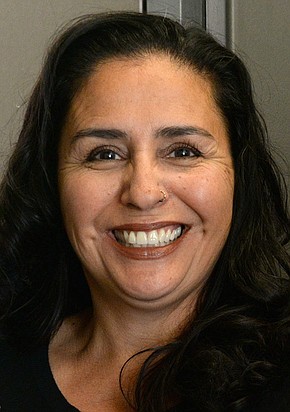 The U.S. Navy, which employs one of the biggest cybersecurity workforces in San Diego, has been working to diversify its workforce.

A new program has emerged from conversations that began in 2018 between the Navy, community college representatives, the San Diego Regional Economic Development Corporation and the Cyber Center of Excellence.

The program finds underrepresented young adults, as well as people changing careers, and "brings them into the fold" of cybersecurity, said Mimi Rosado, deputy of corporate programs with Naval Information Warfare Center Pacific on Point Loma.

In the last two years, NIWC Pacific has hired 25 students and given them an opportunity to work in their field of technical studies, including cybersecurity work. The students are treated as employees, with benefits. At the end of their studies, the students have the option to take a Navy job. So far one program participant has made the transition.

It is always good to get different points of view when dealing with network security, Rosado said. A person who comes from a low-income neighborhood is likely to have the perspective and aptitude for work in security, she said.
Different Perspectives

Neurodivergent people also make excellent cybersecurity workers. The term "neurodivergent" takes in people with autism, ADHD and dyslexia.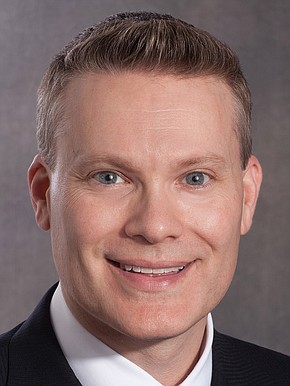 Craig Froelich, chief information security officer at Bank of America (NYSE: BAC), said his business has gotten positive results from hiring dozens of professionals who are neurodivergent into technology roles. "The group has the highest rate of job-offer acceptance and a near 100% retention rate," he said.

He offered one example of how such an employee helps the corporation see the big picture of cybersecurity.

"While we use machine learning and AI to aid in processing billions of alerts every day, those technologies are only as good as the models humans design and the teammates overseeing them," Froelich said. "After a month immersed in our data, one of our neurodivergent analysts came up with a new model to better understand whether people were handling information appropriately, which drove an improvement in our overall control structure. This one person was able to drive outcomes we had never thought of, simply because he thought differently about data. …

"For firms committed to diversity and inclusiveness, adding neurodiversity into the strategy is a benefit," he said. "Representing the diversity of our customers means our cybersecurity team reflects that. It's the right thing to do and we get better outcomes."

Rosado, the U.S. Navy representative, said she wants to encourage other organizations to hire from a diverse workforce.

"There is so much talent in San Diego and we can't hire them all. As employers in the area, we need other organizations to reach out to these communities with us. It's a win for everyone," she said.